New Years desserts
Pre-order in 72 hours. This section is not eligible for the -10% self-checkout discount.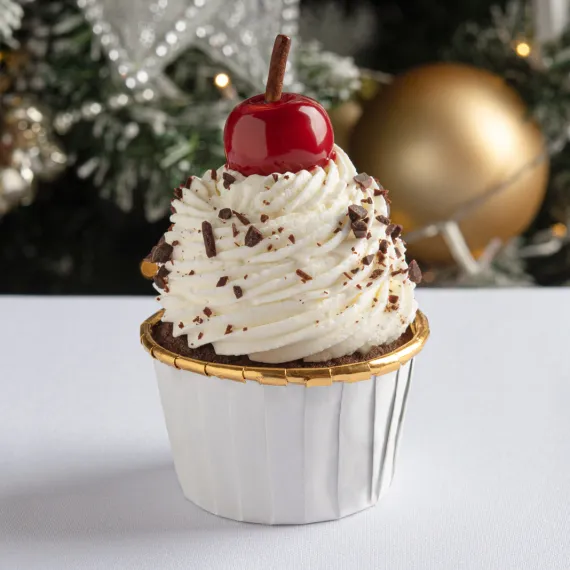 Big cupcake "Black Forest"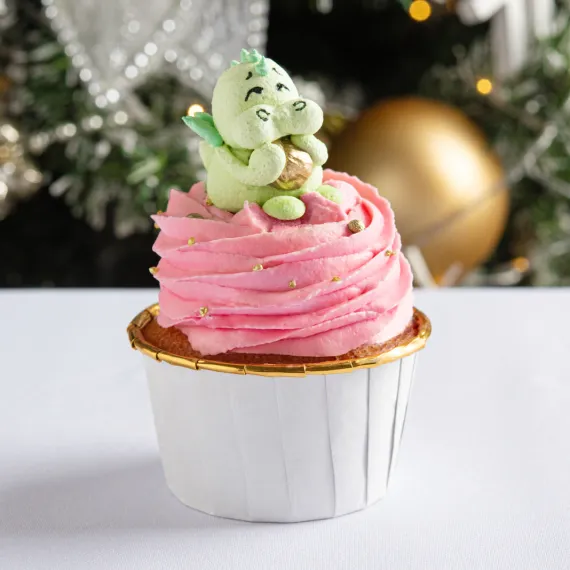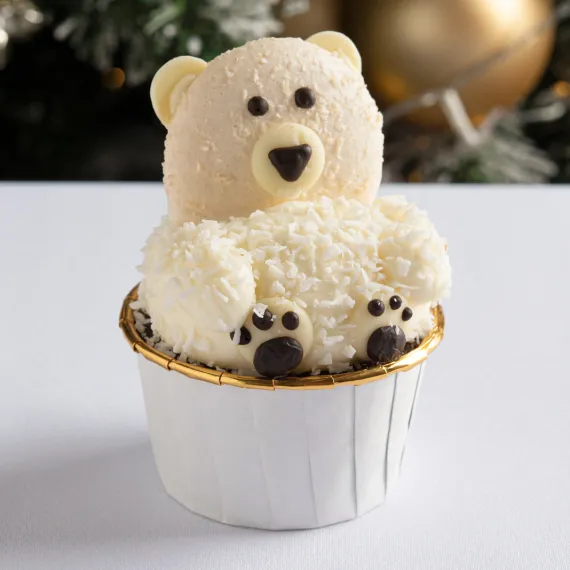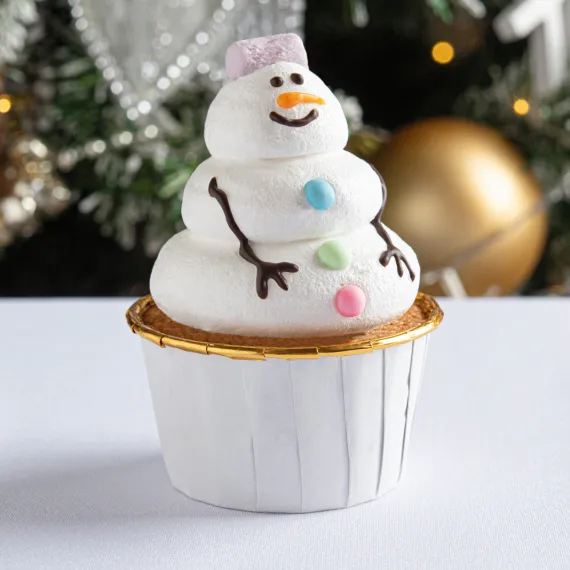 Big cupcake "Frosty the Snowman"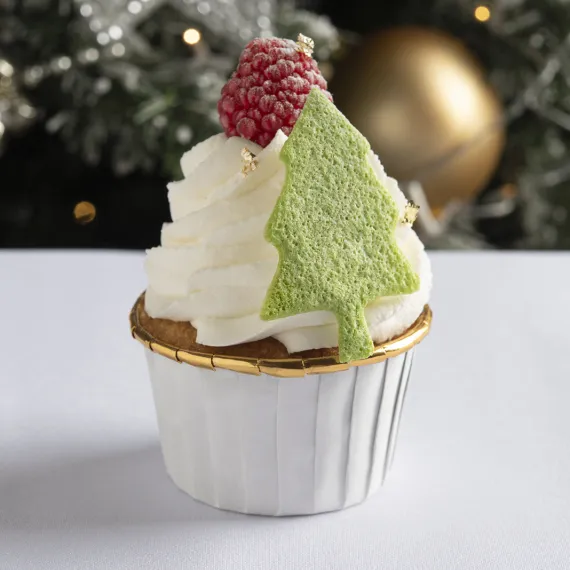 Big cupcake "Christmas tree"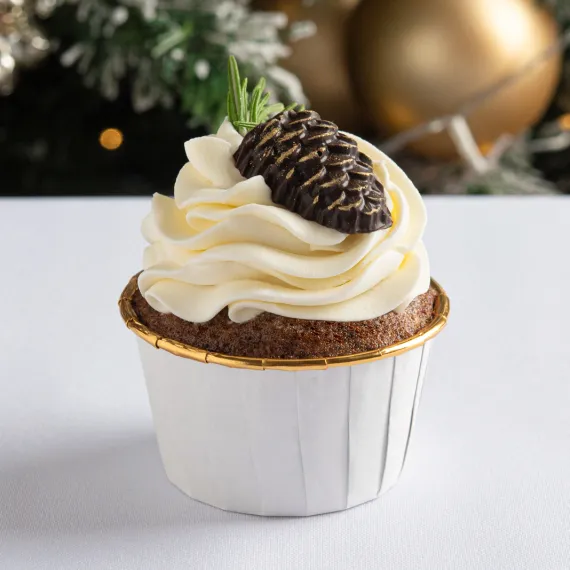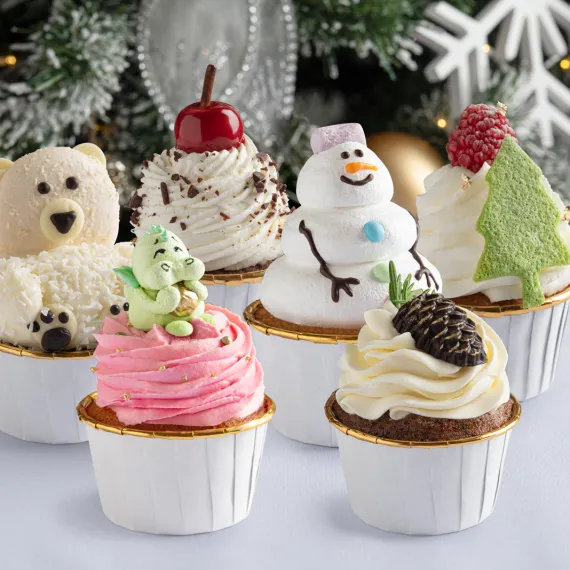 New Year's set of 6 big cupcakes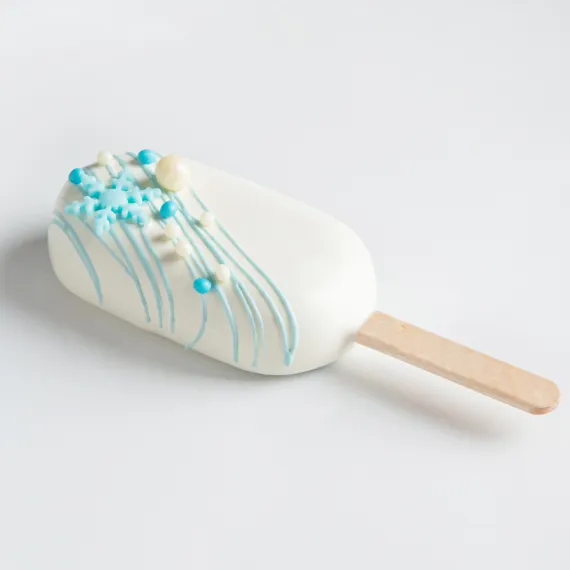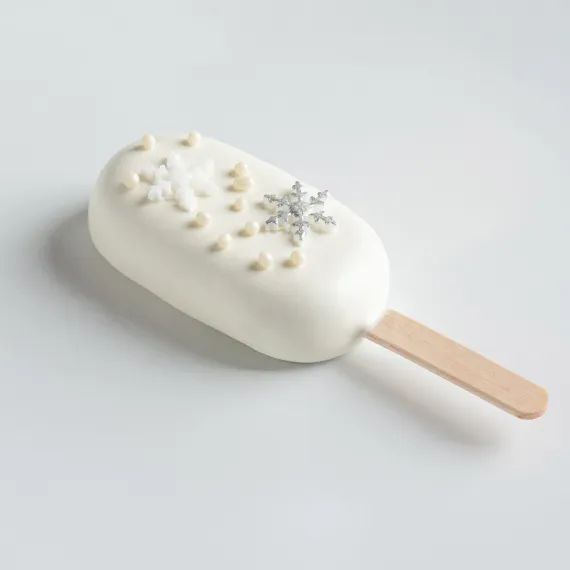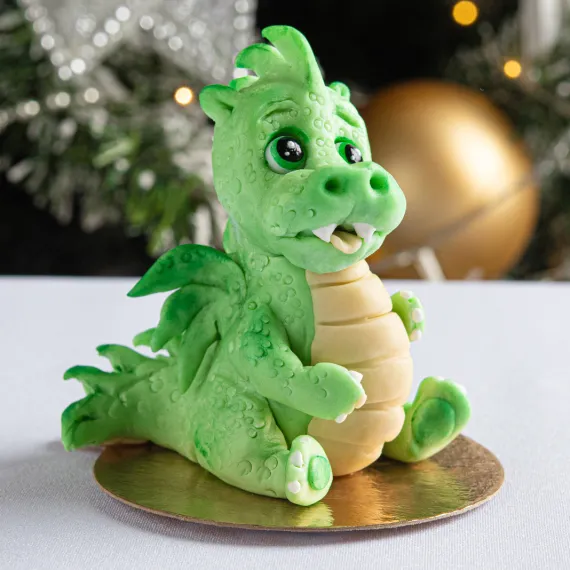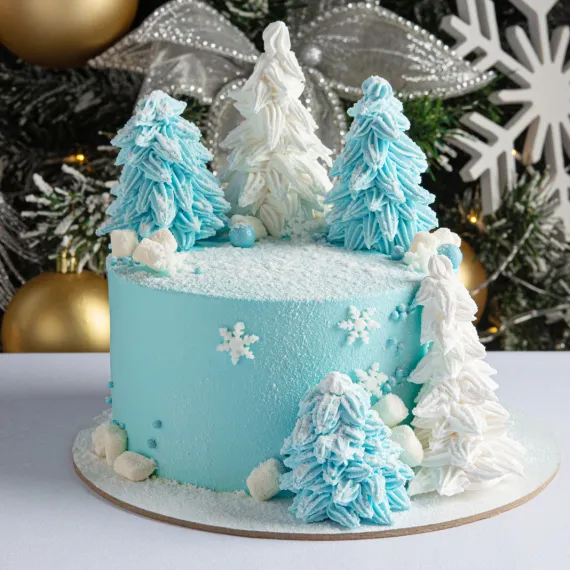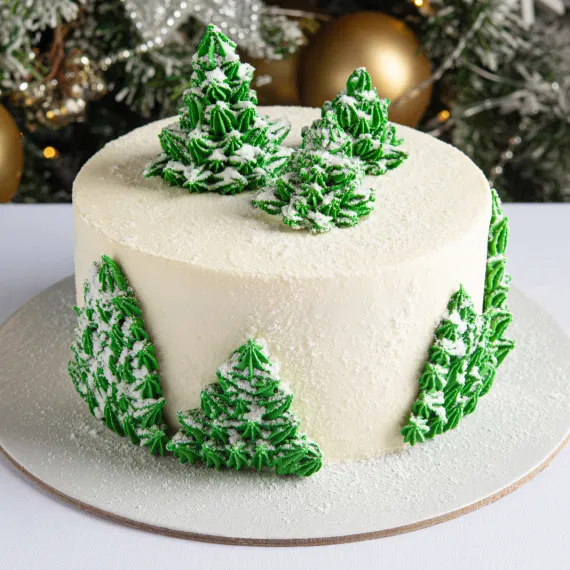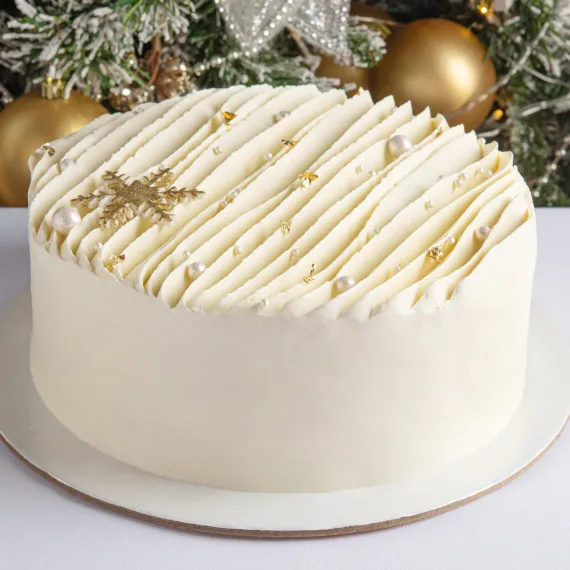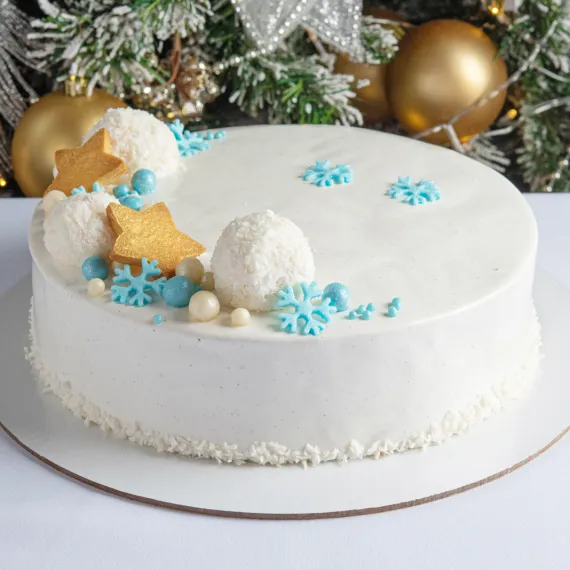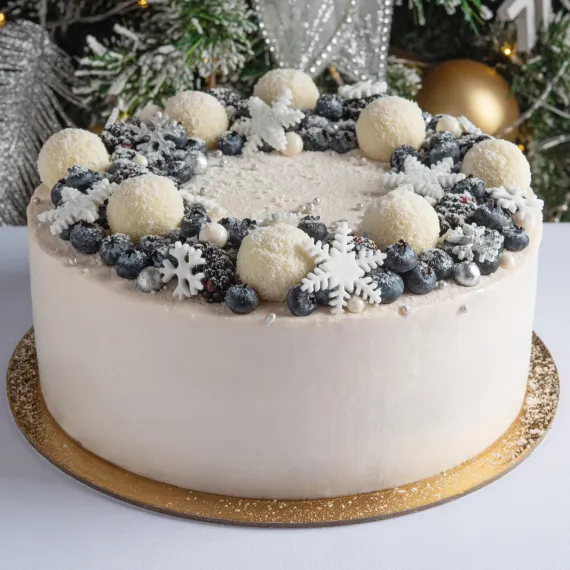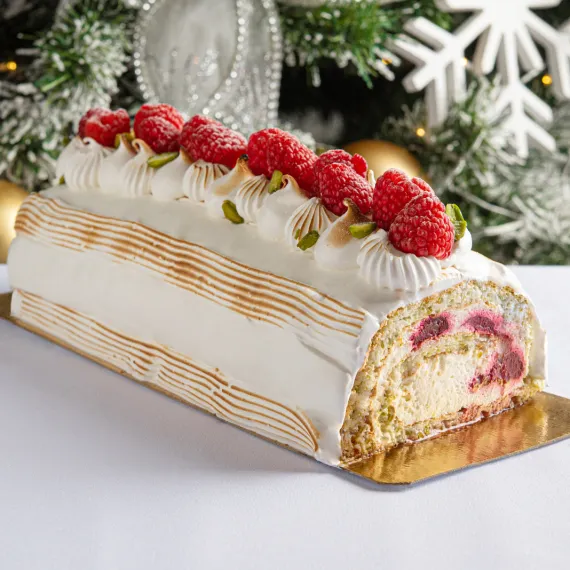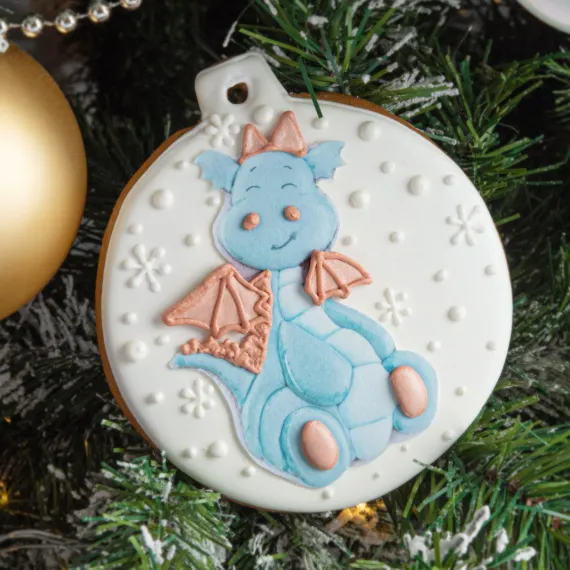 Ginger cookies "Symbol of the Year"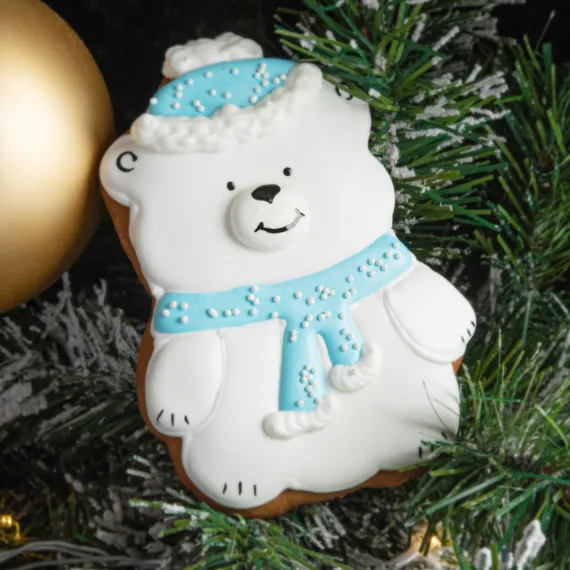 Ginger cookies "Polar Bear"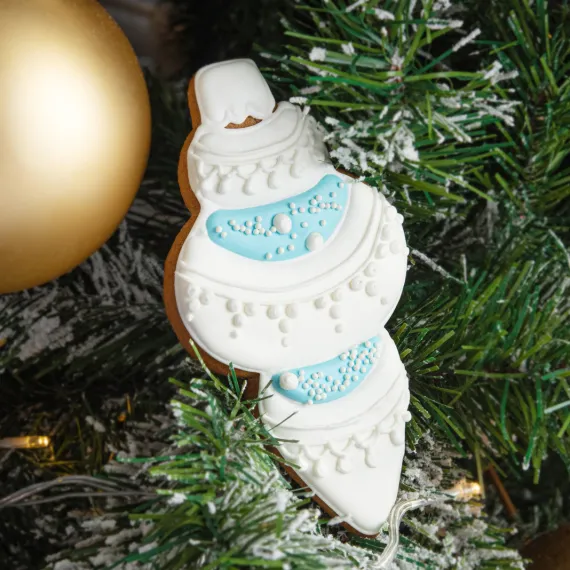 Ginger cookies "Christmas tree toy"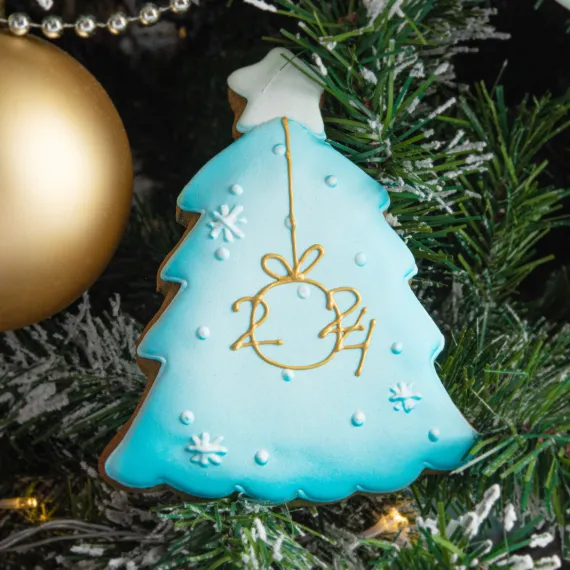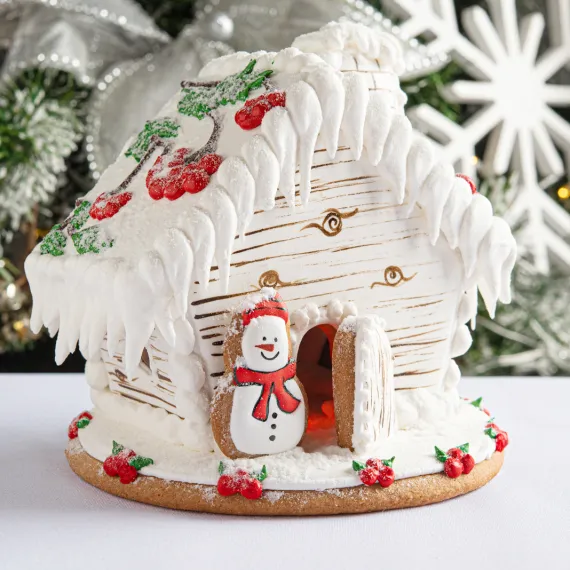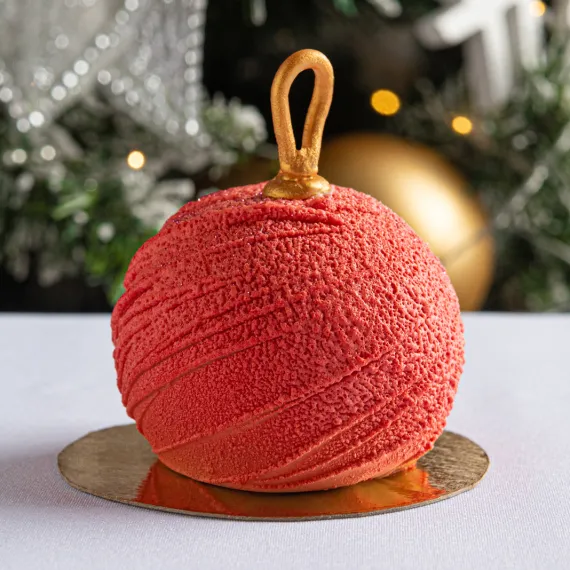 Dessert "Red Christmas ball"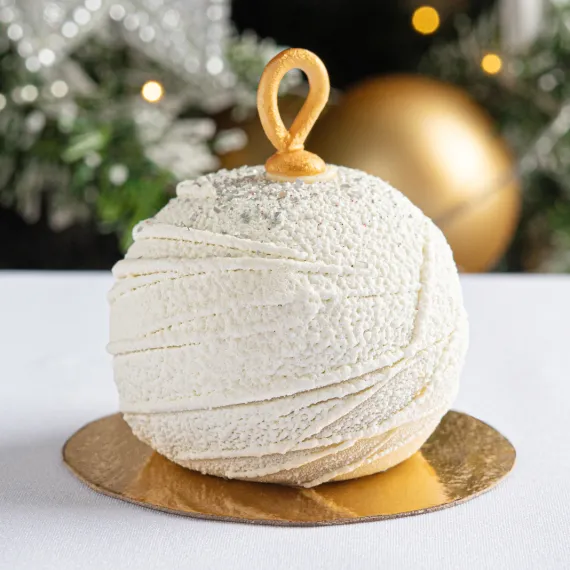 Dessert "White Christmas ball"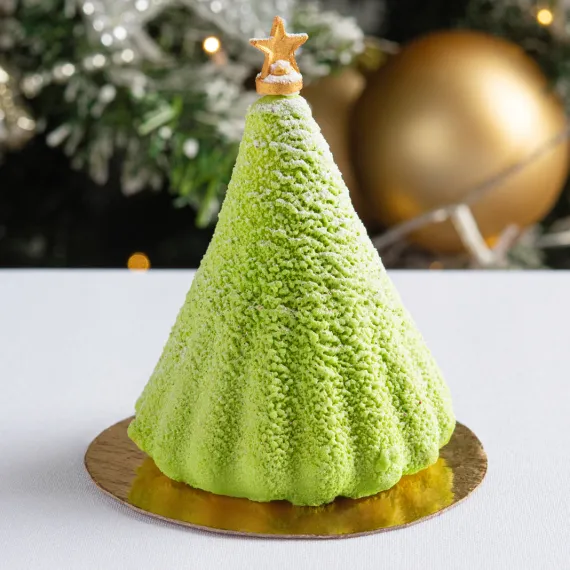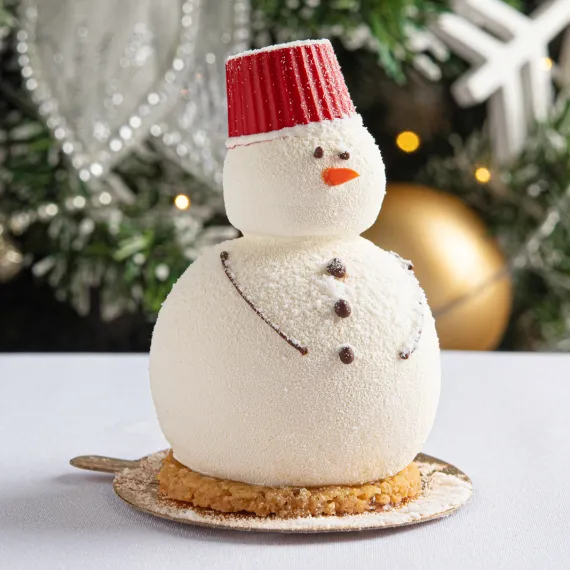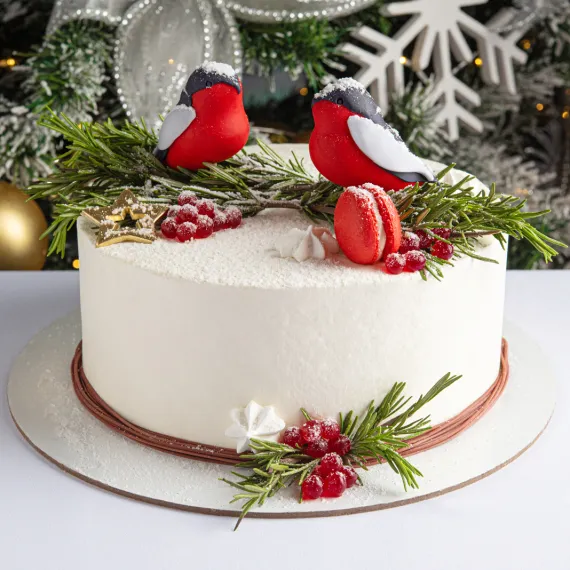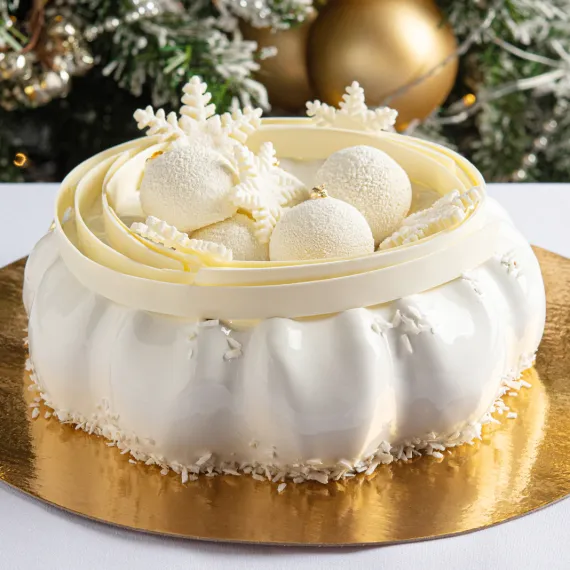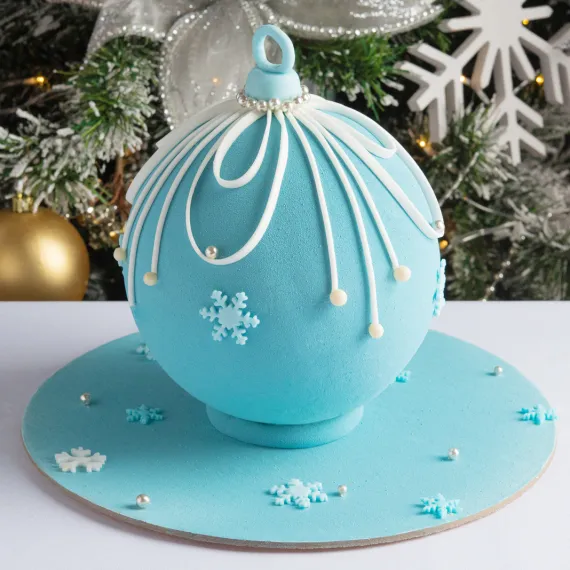 Furshet menu
The minimum order amount is 5000 rubles. Pre-order 48 hours before the event. -10% discount on pickup does not apply to this section. Prepayment - 100% online on the website or in the restaurant.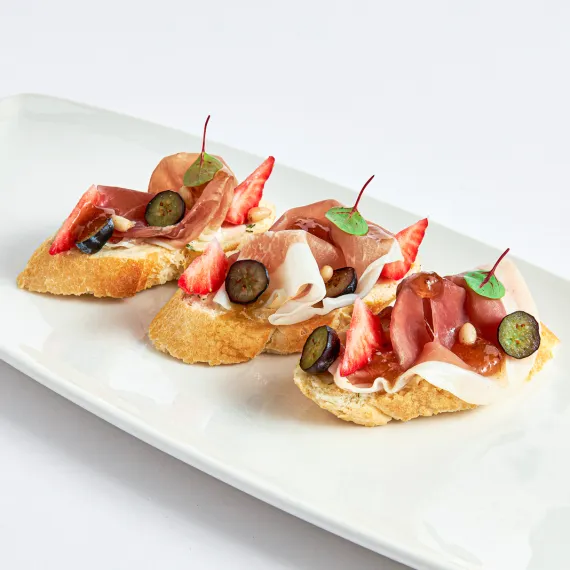 Bruschetta with parma & berries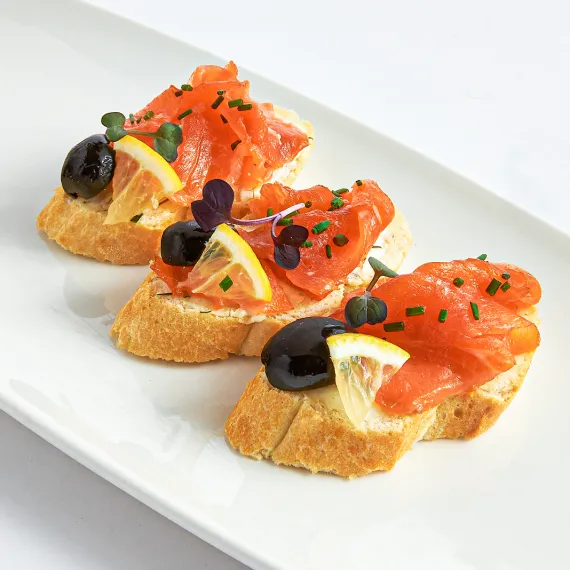 Bruschetta with salmon & cream cheese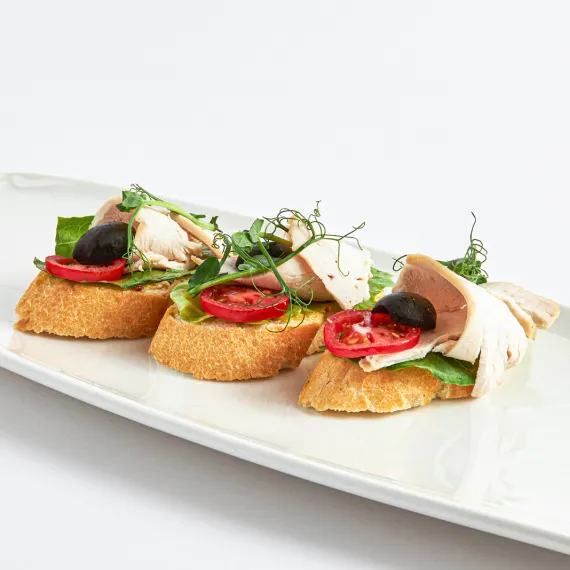 Chicken "сaesar" bruschetta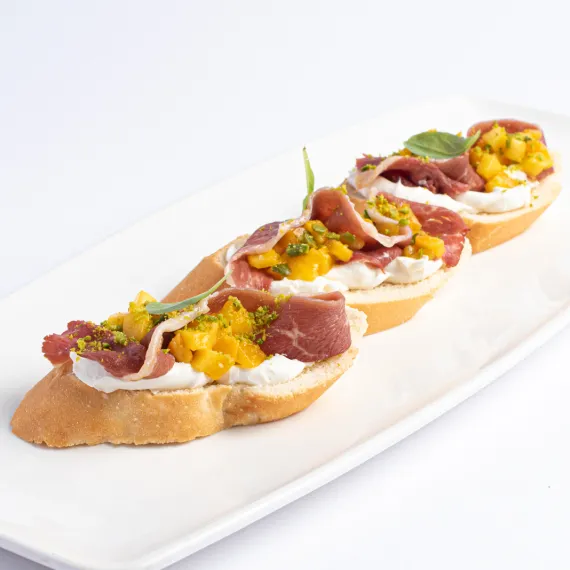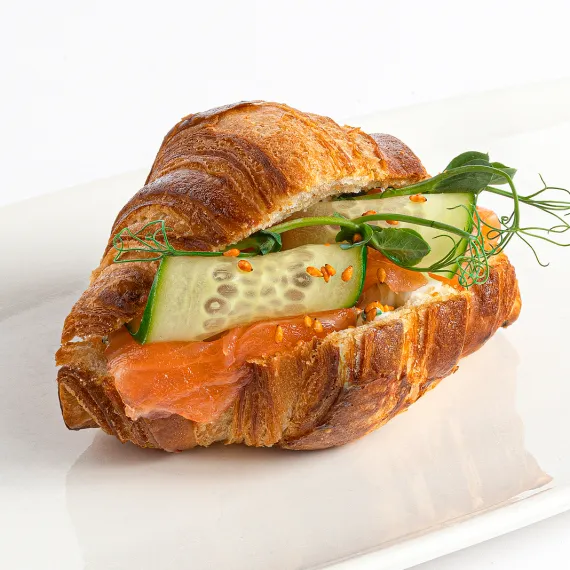 Mini croissant with salmon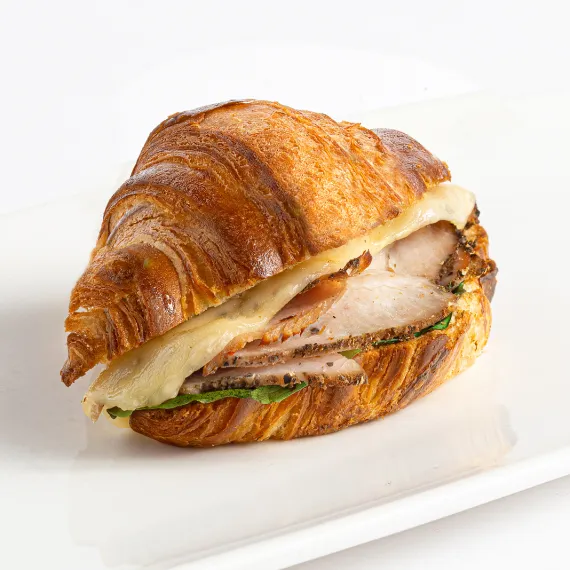 Mini croissant with turkey pastrami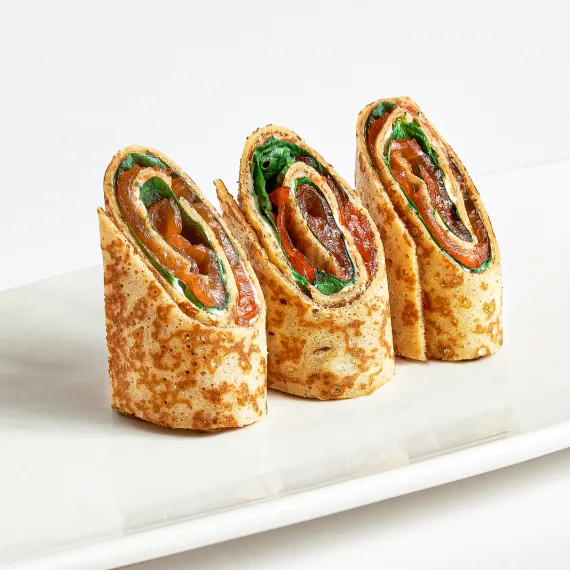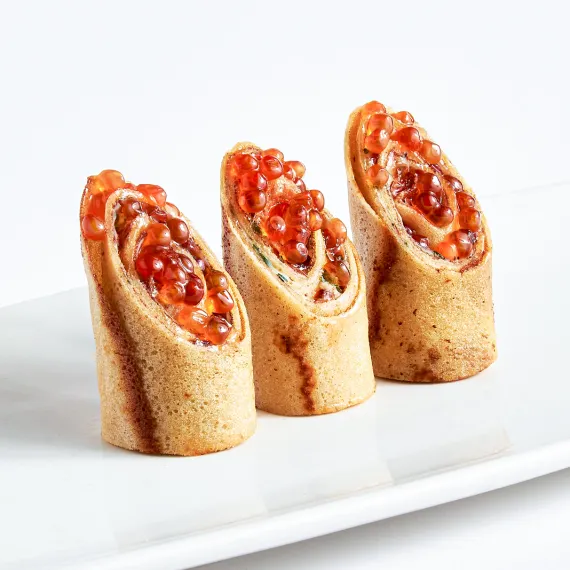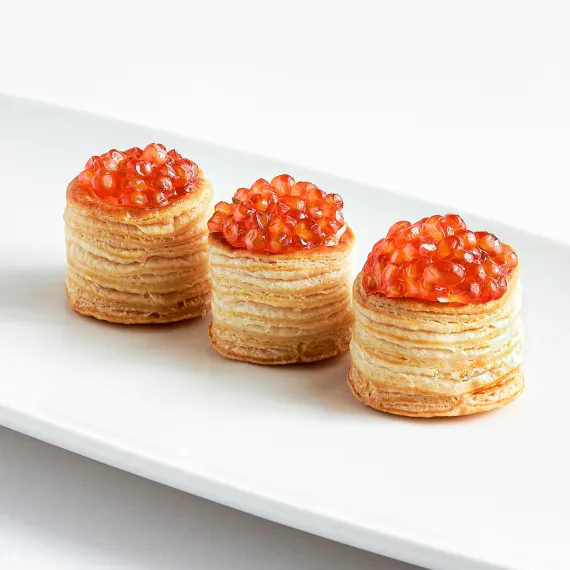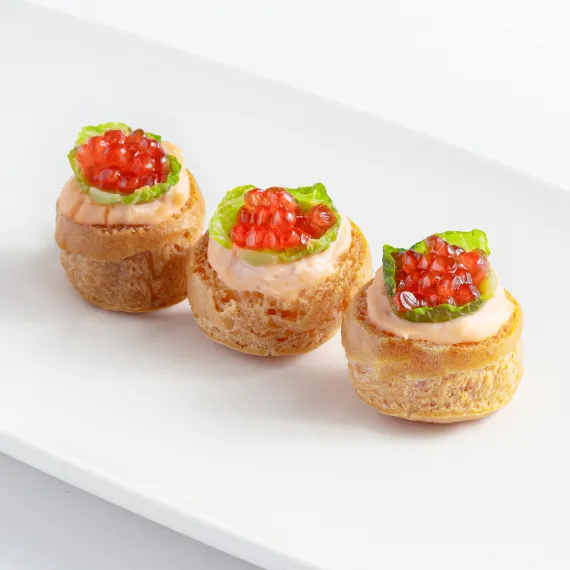 Profiteroles with salmon mousse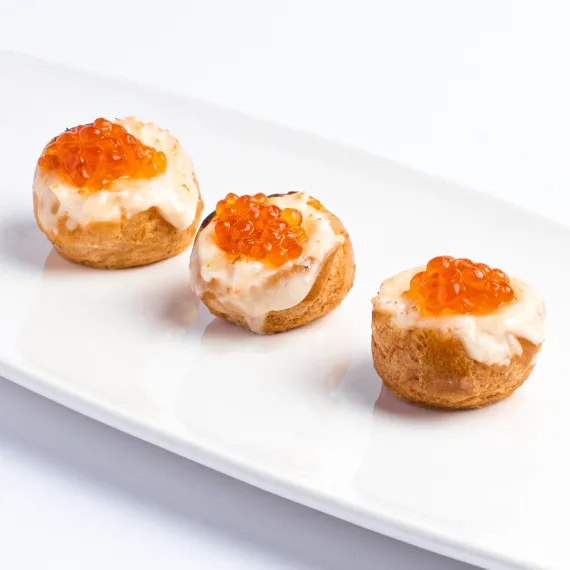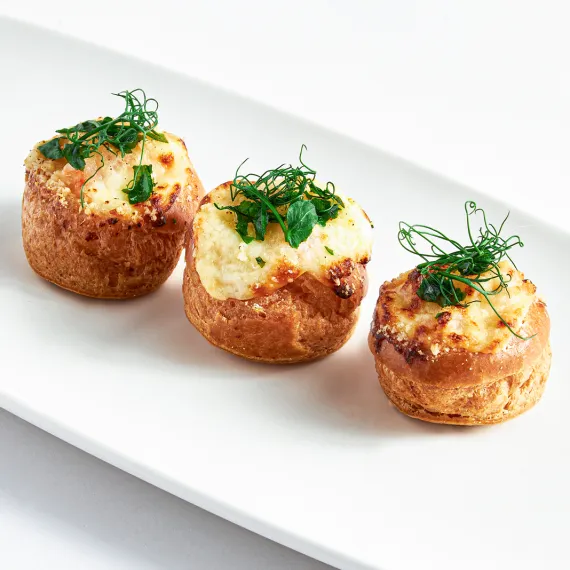 Profiteroles with mushroom julienne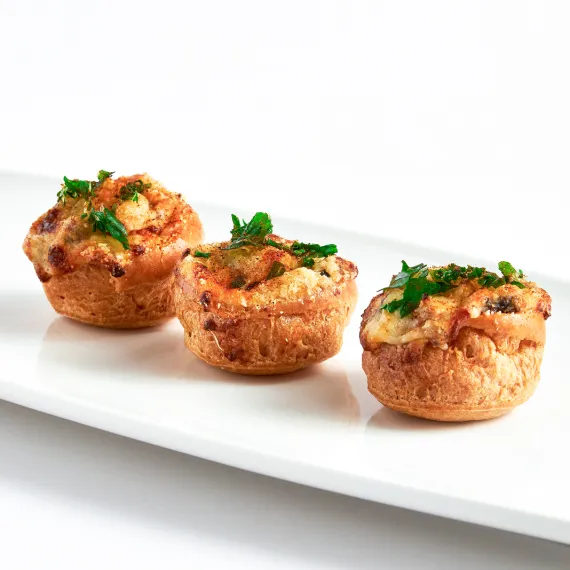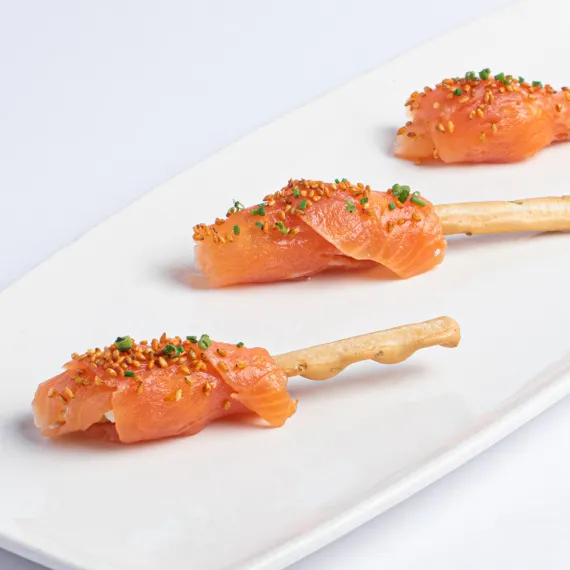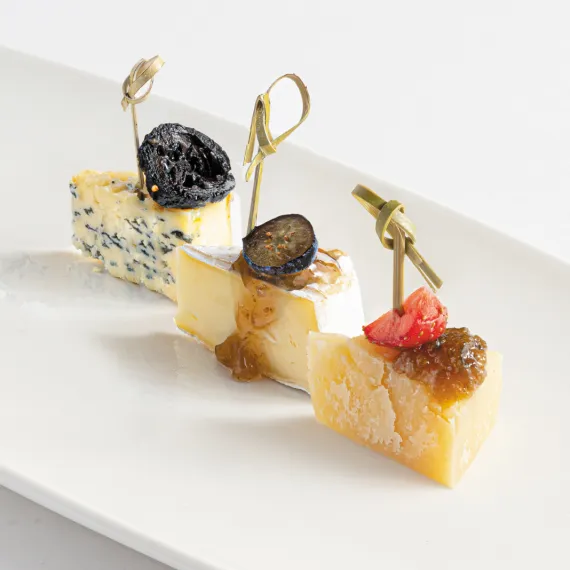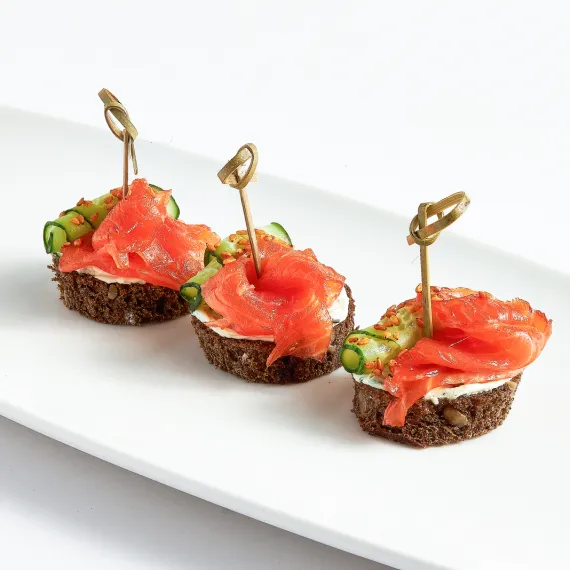 Salmon & cream cheese canapés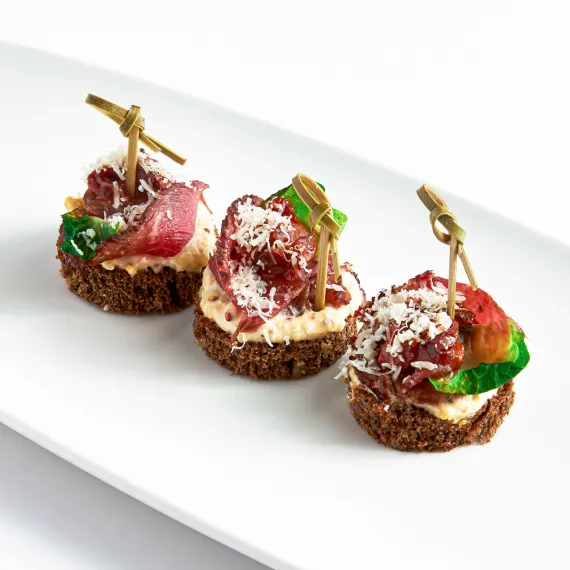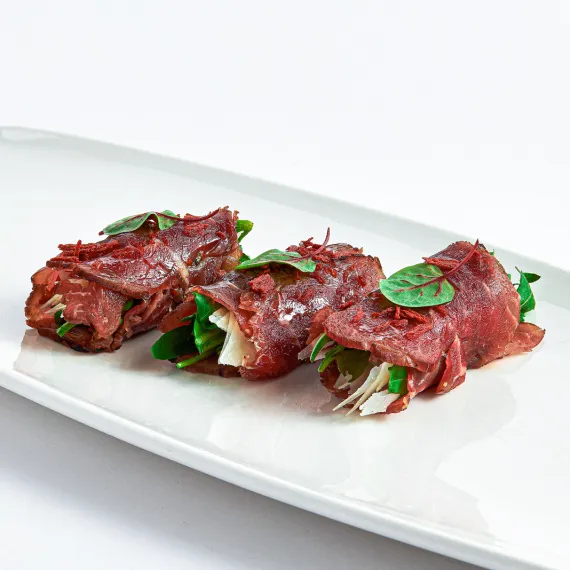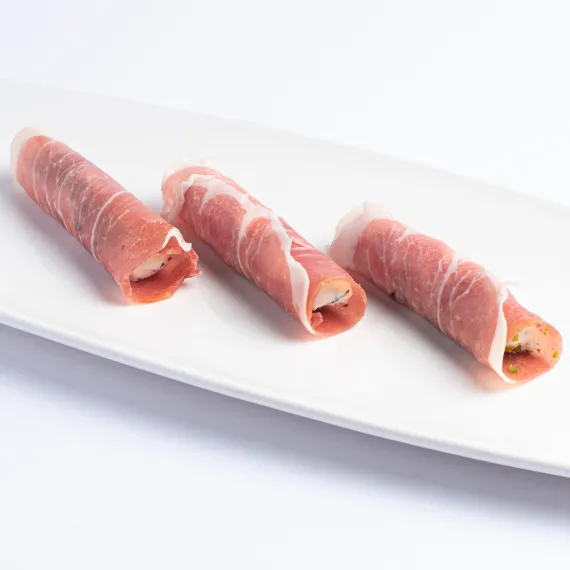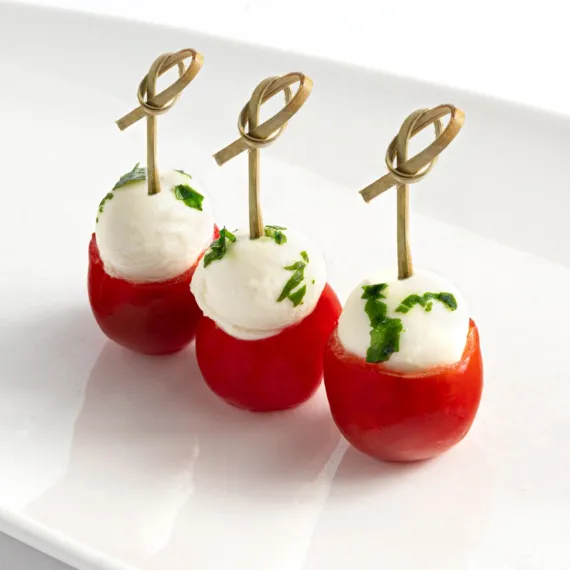 Cherry tomato with mozzarella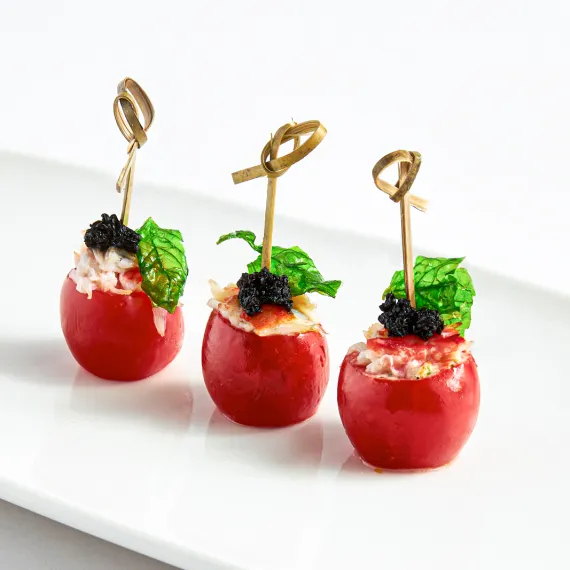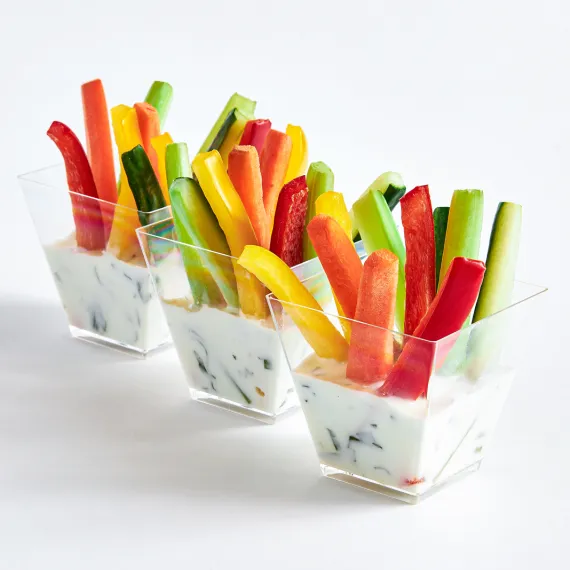 Vegetable crudités with yogurt sauce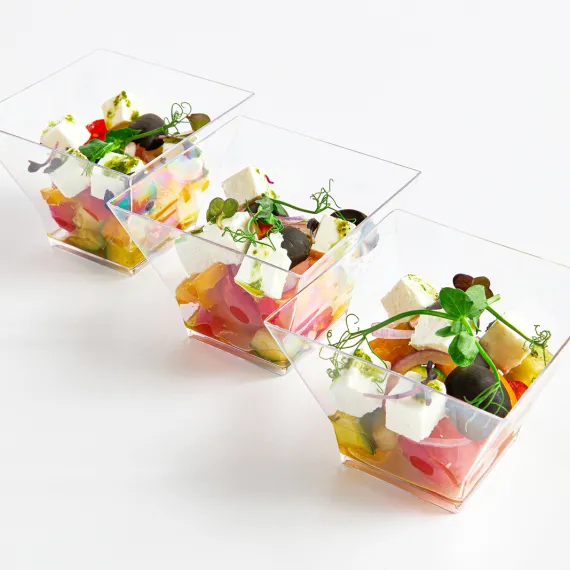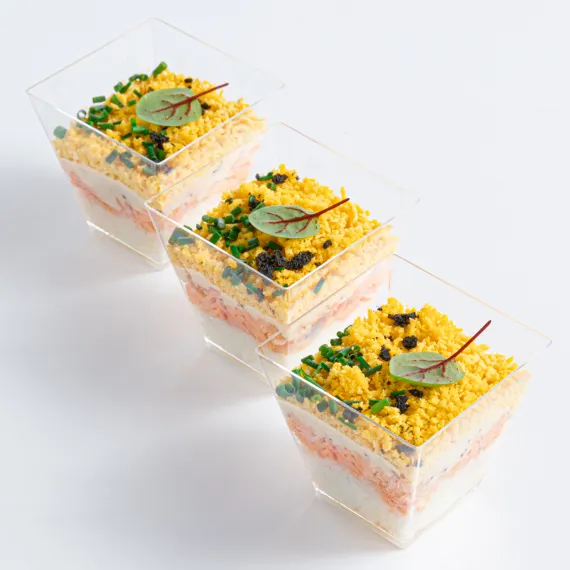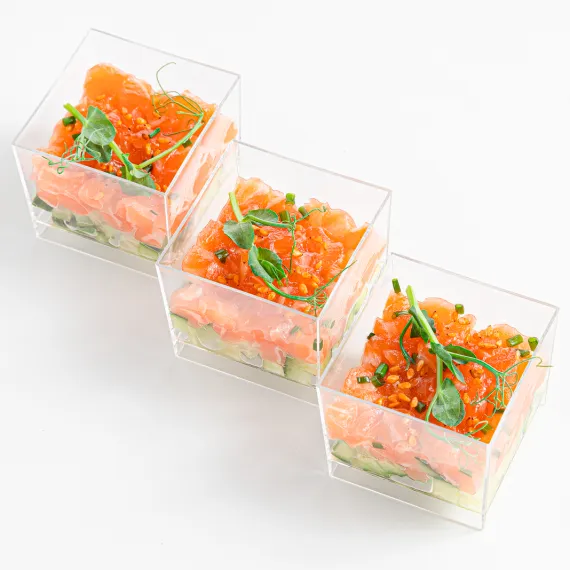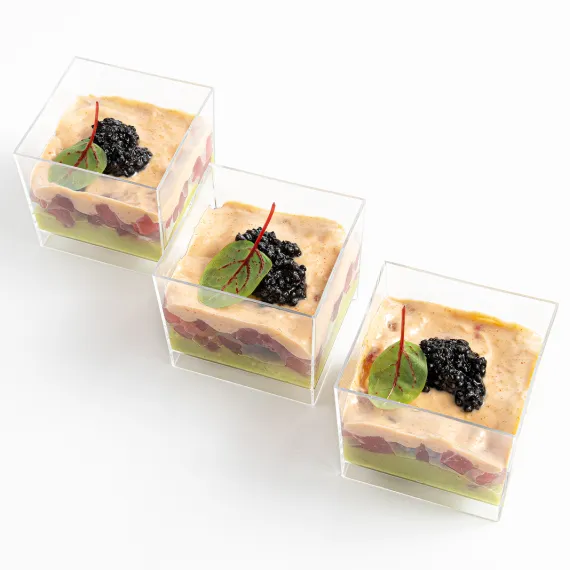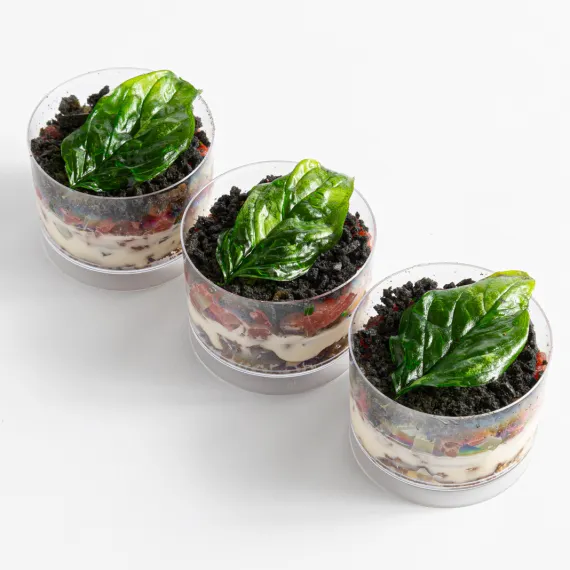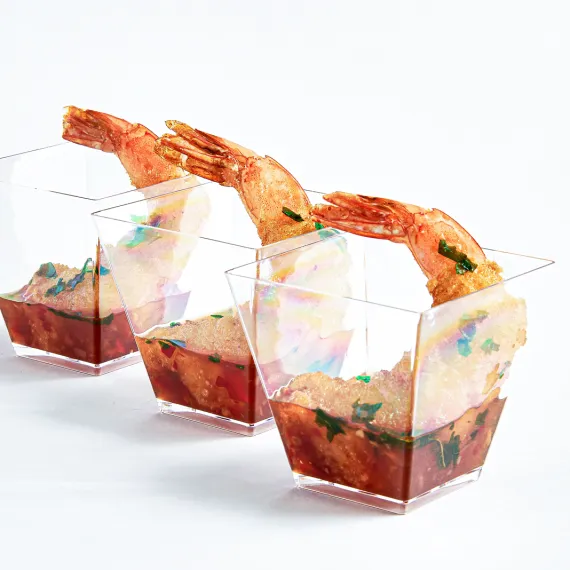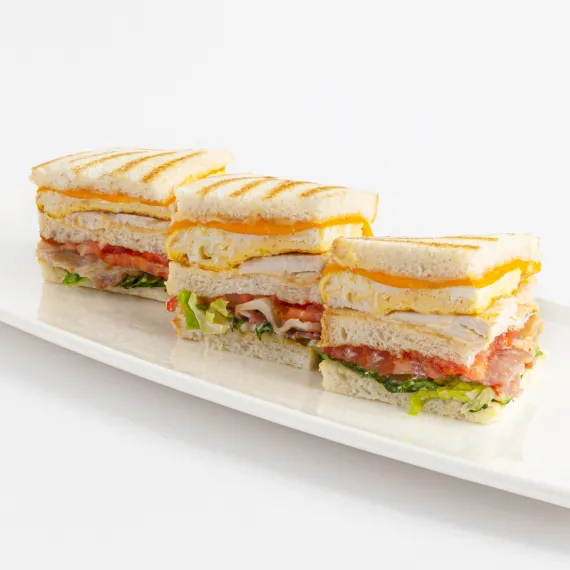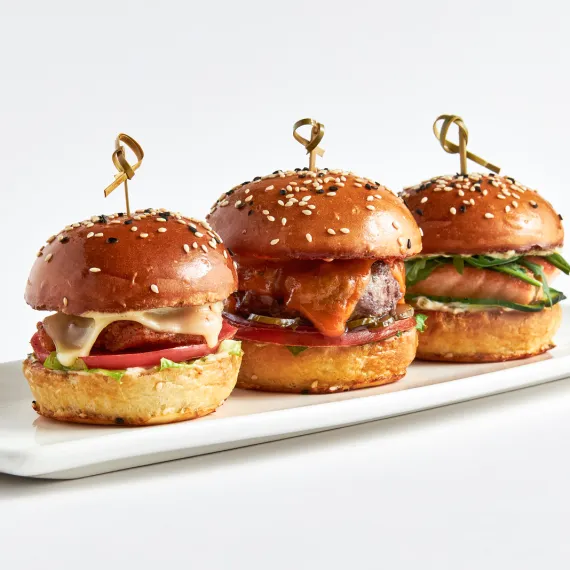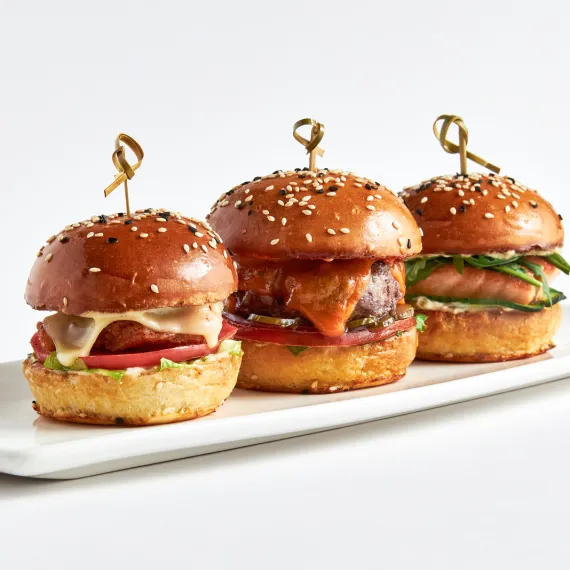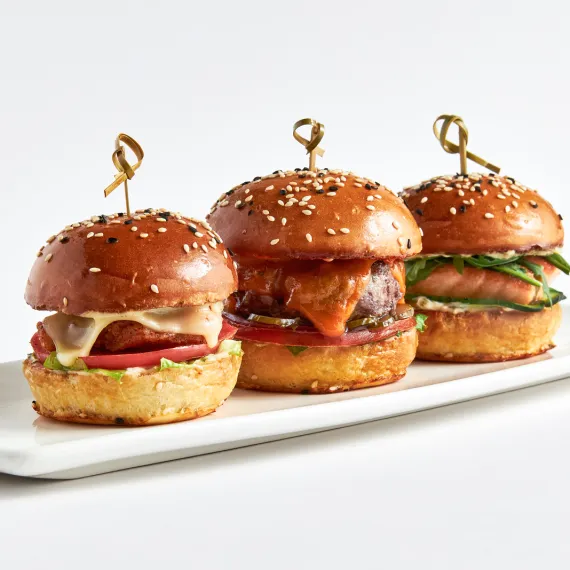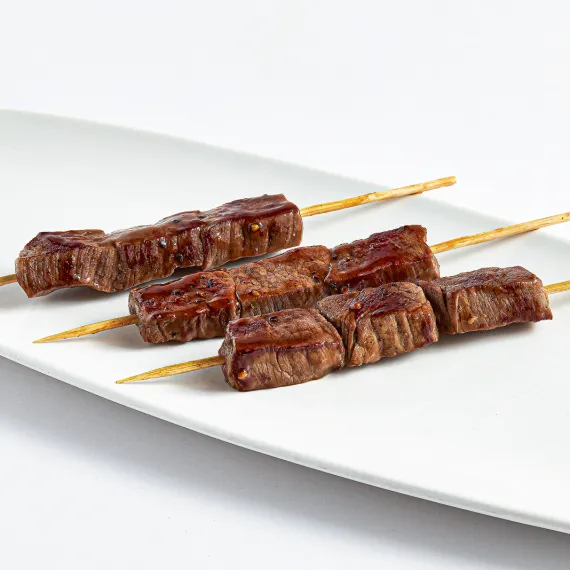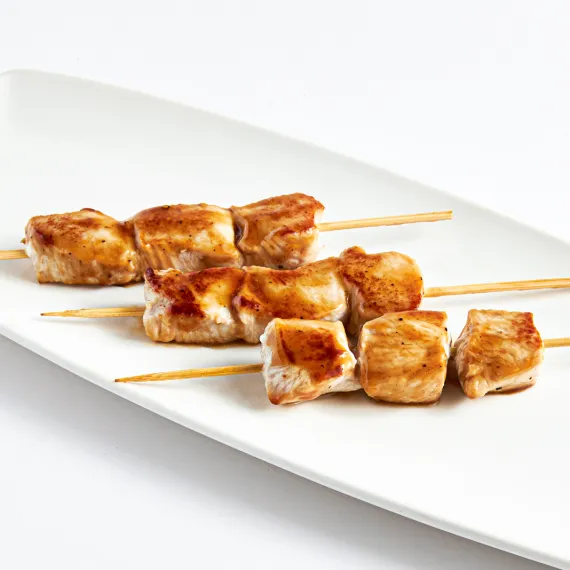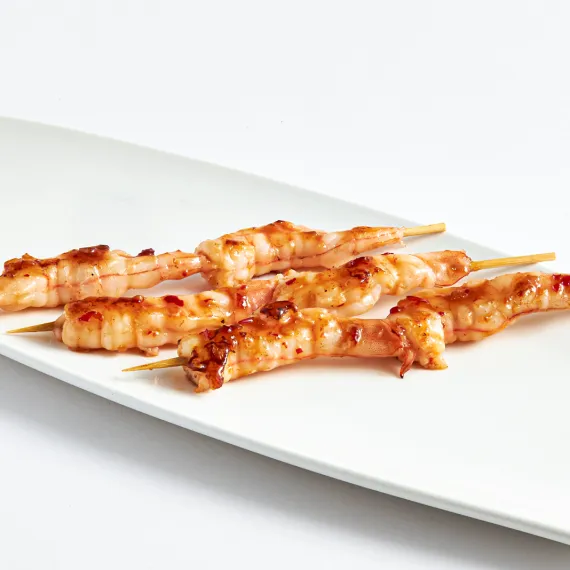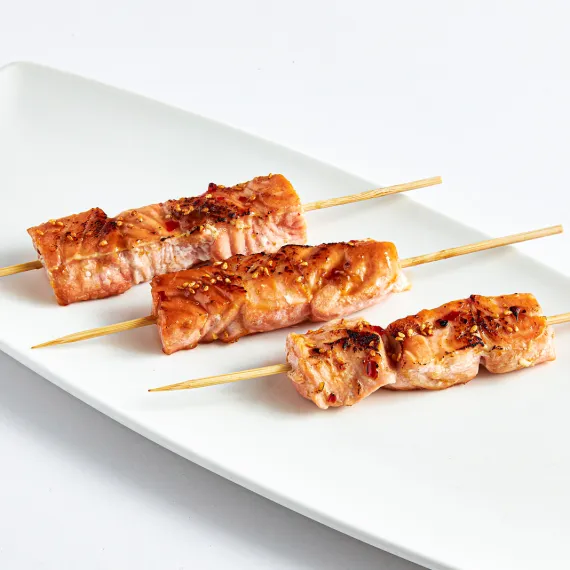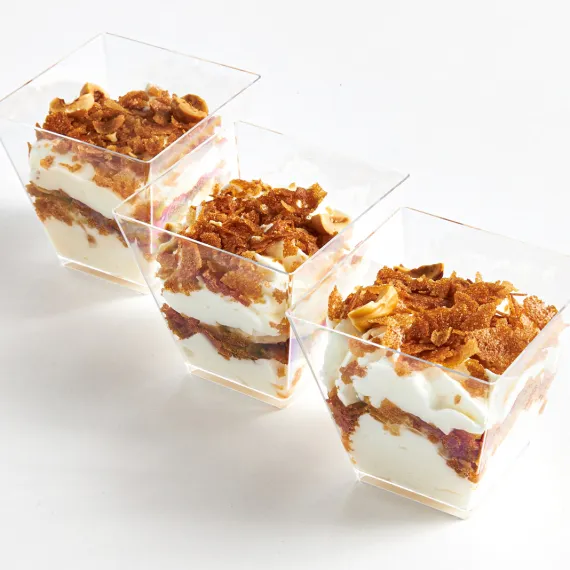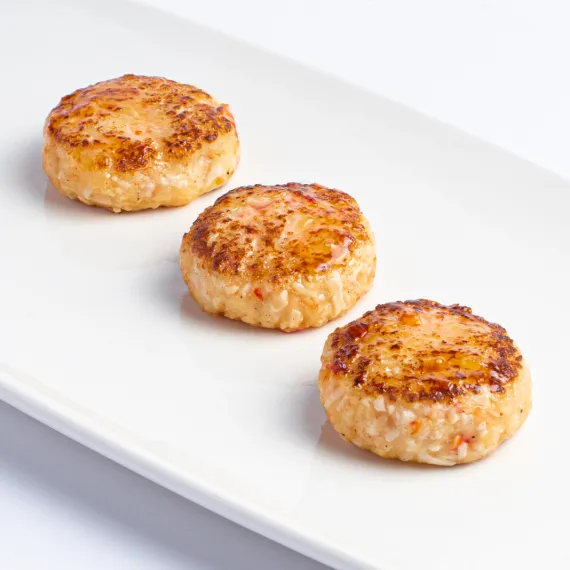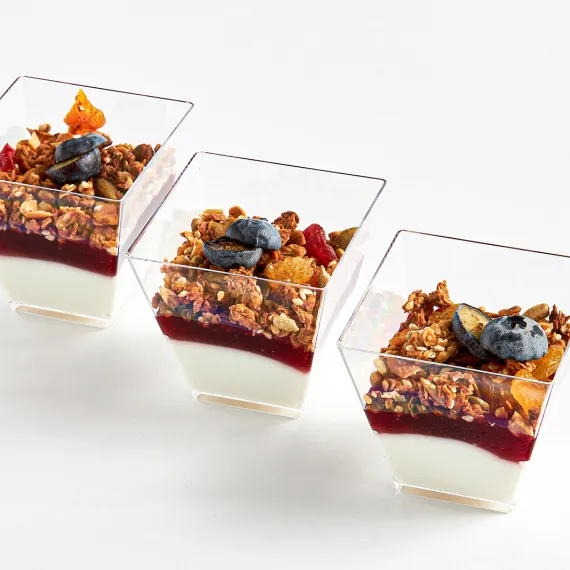 Cheese mousse with granola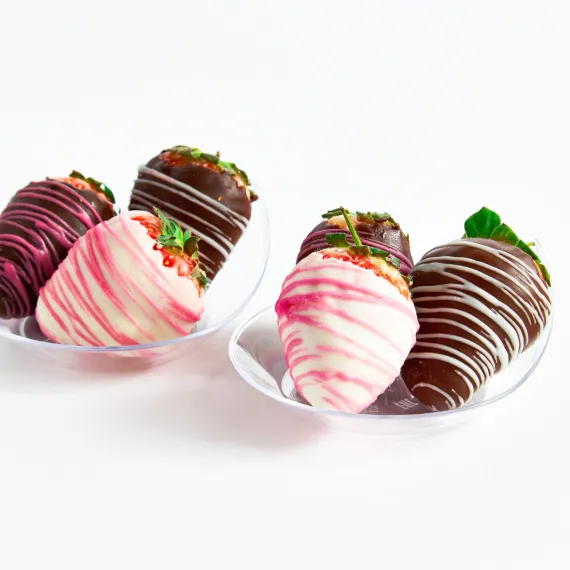 Chocolate covered strawberries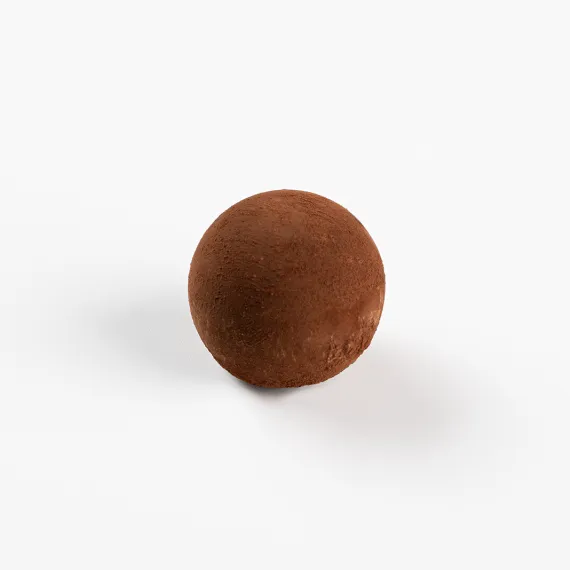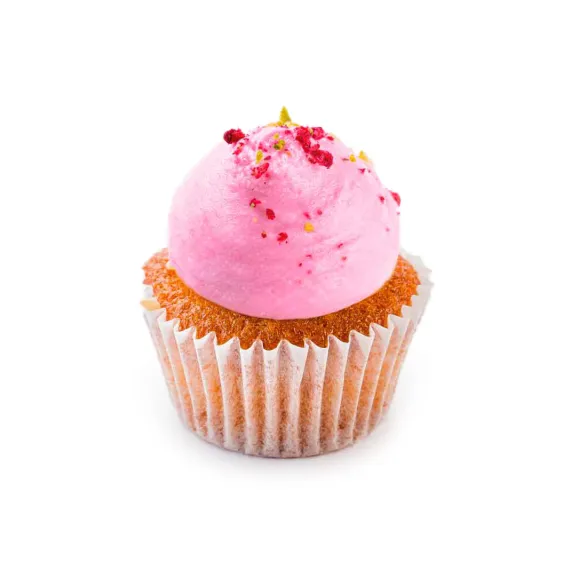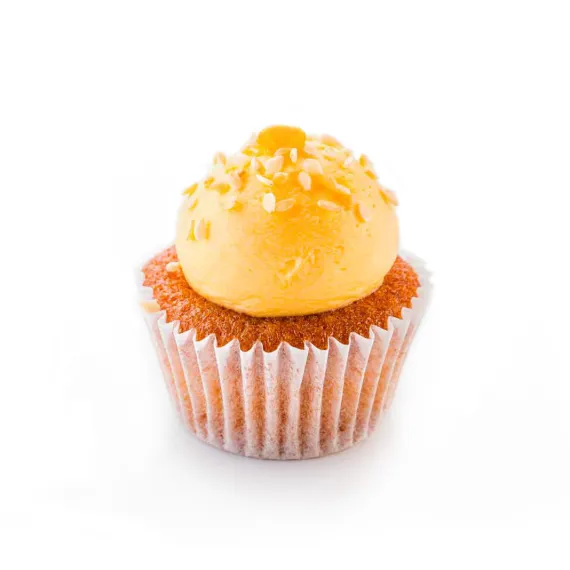 Mini cupcake mango & raspberry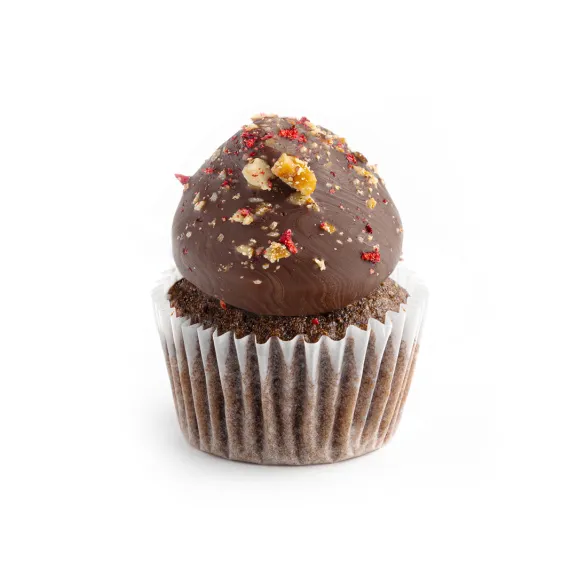 Marshmallows in chocolate mini cupcake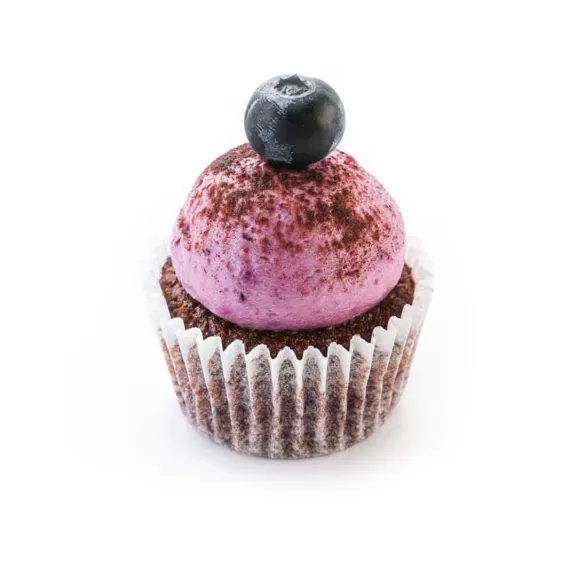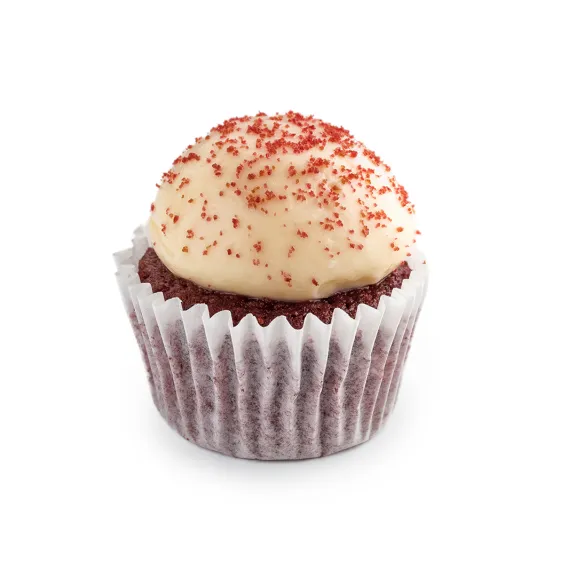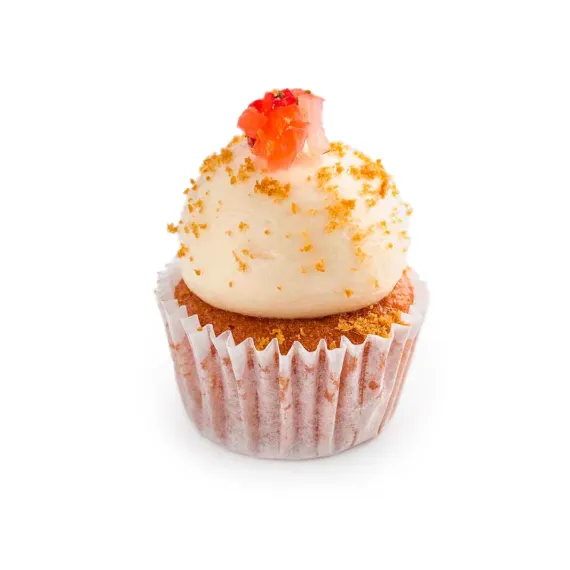 Strawberry Cheesecake Mini cupcake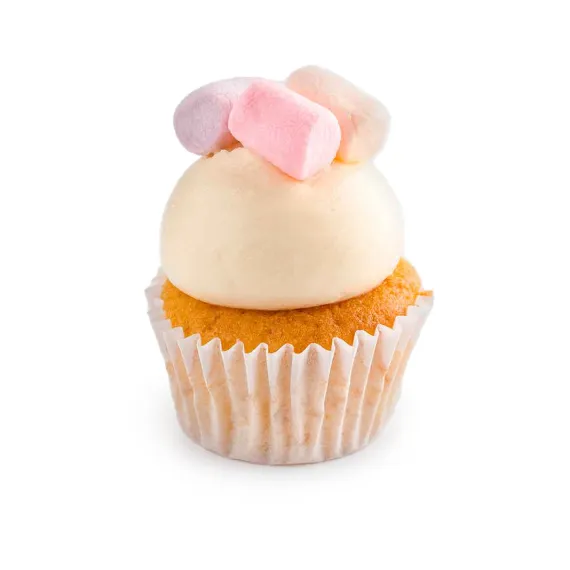 Toasted Marshmallow Mini cupcake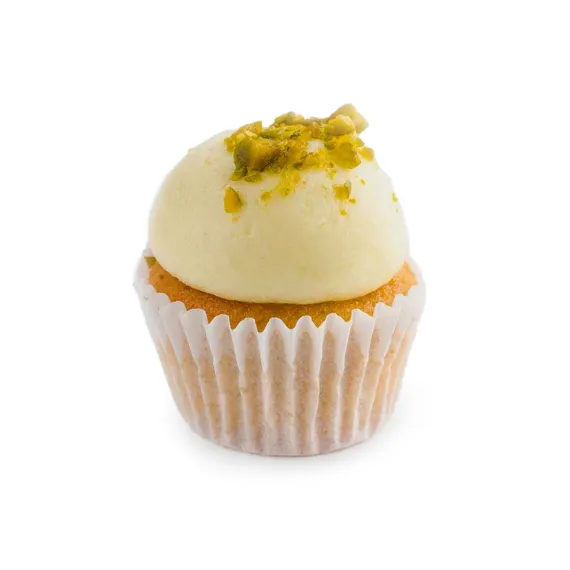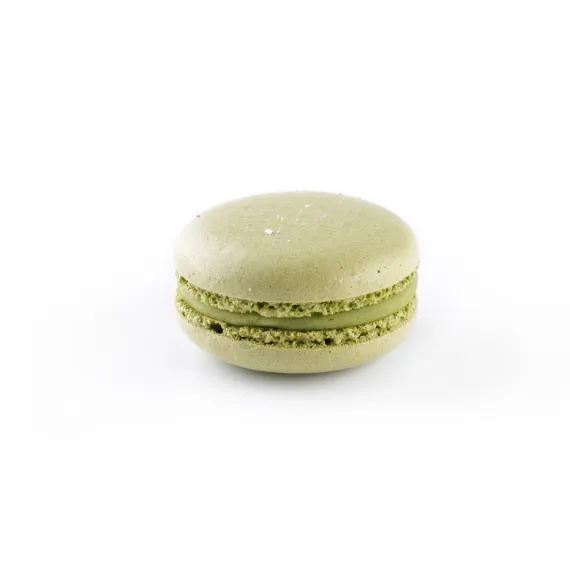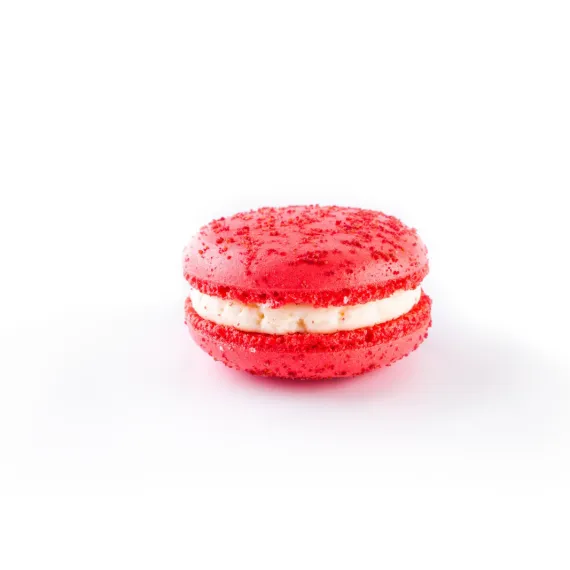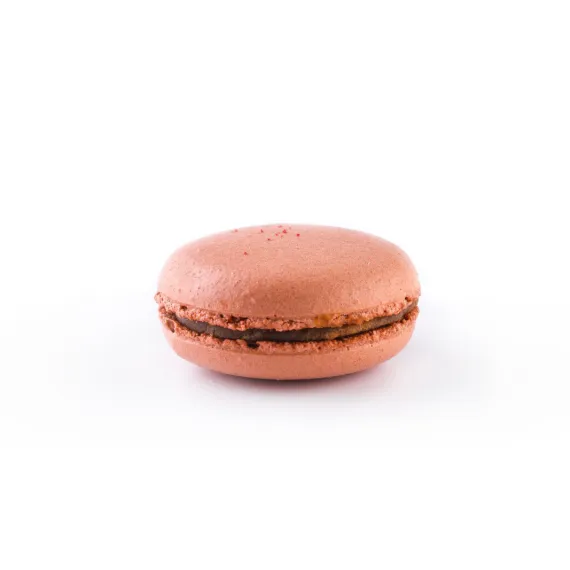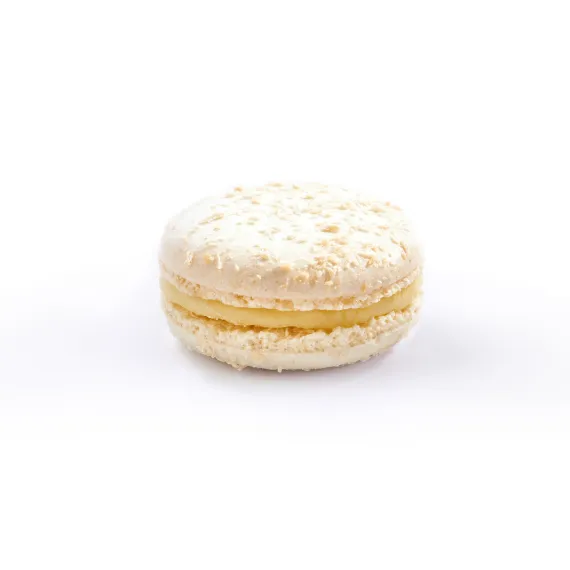 Salads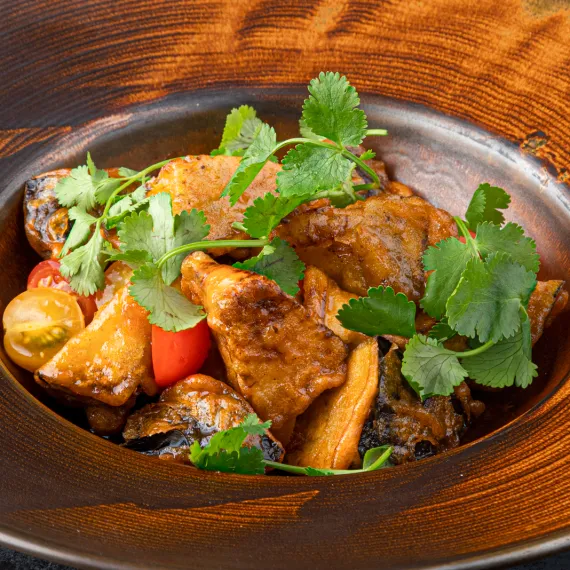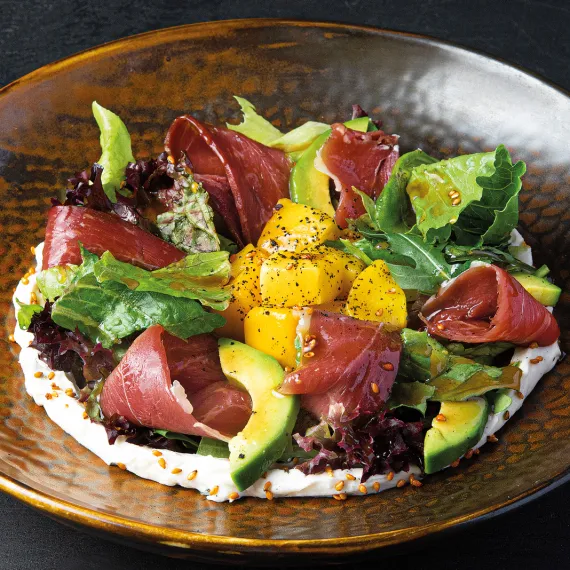 Salad with duck prosciutto and mango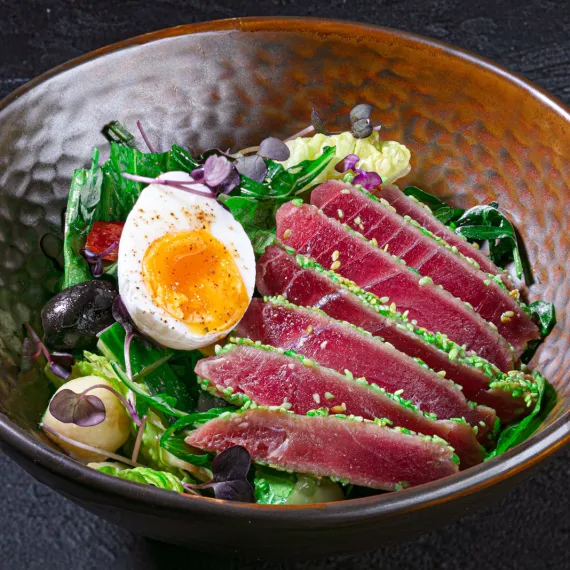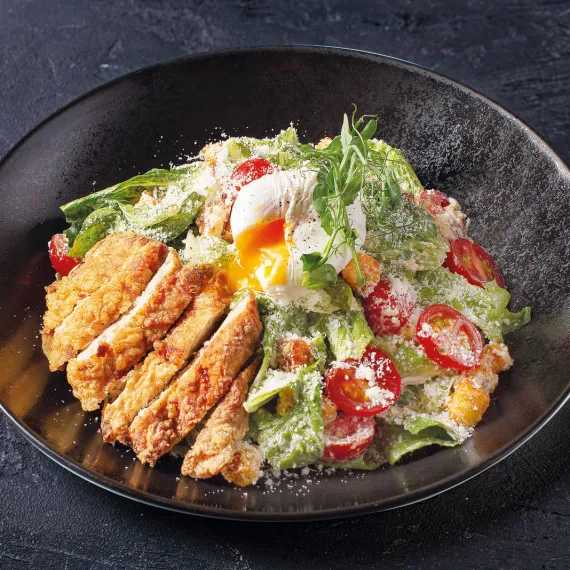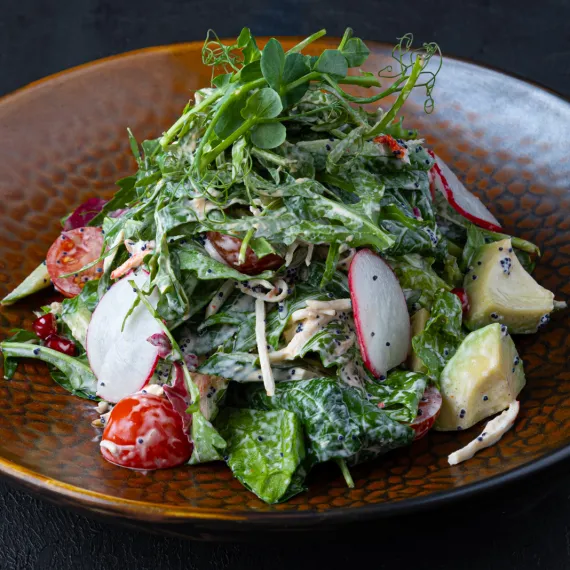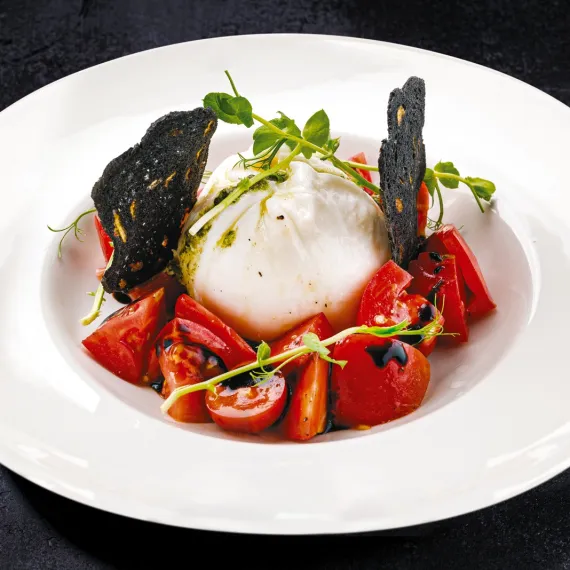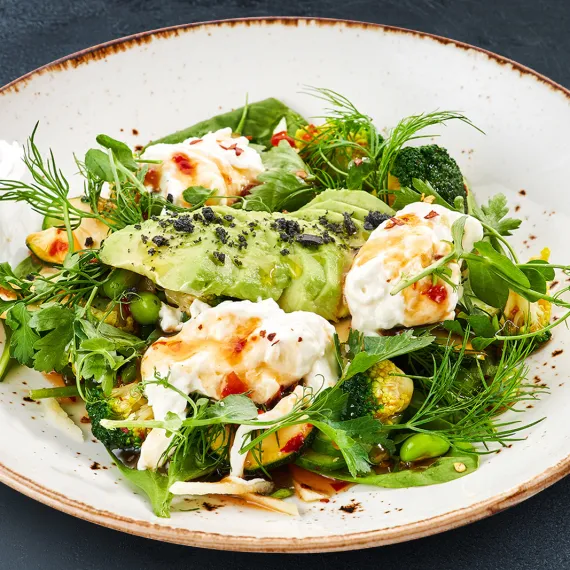 Green salad with stracciatella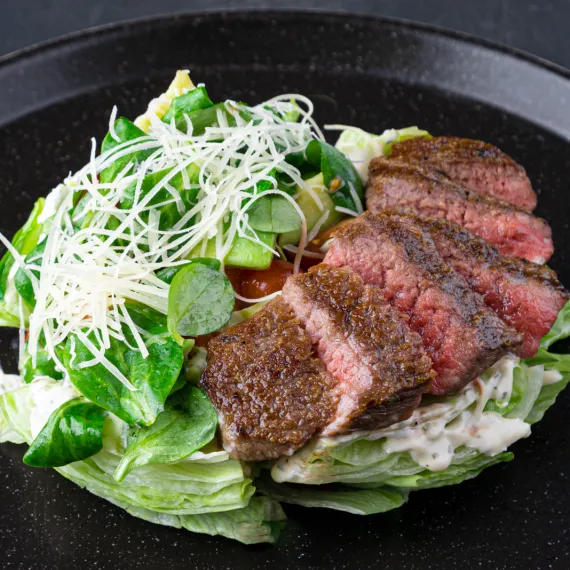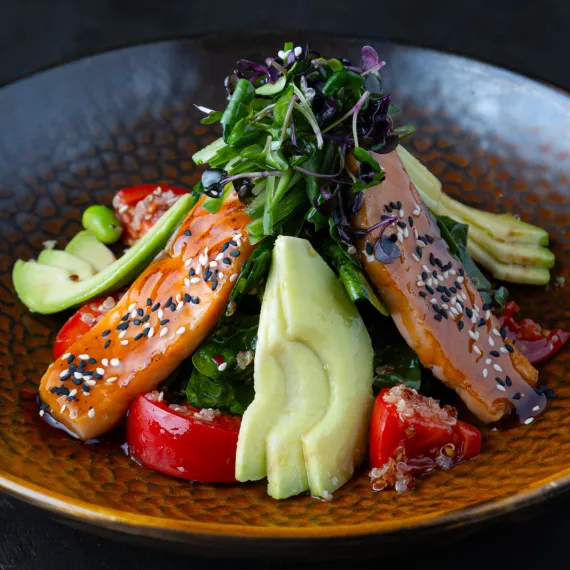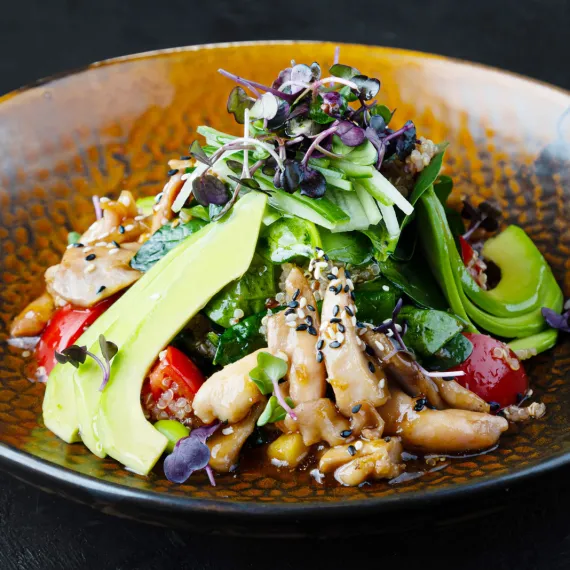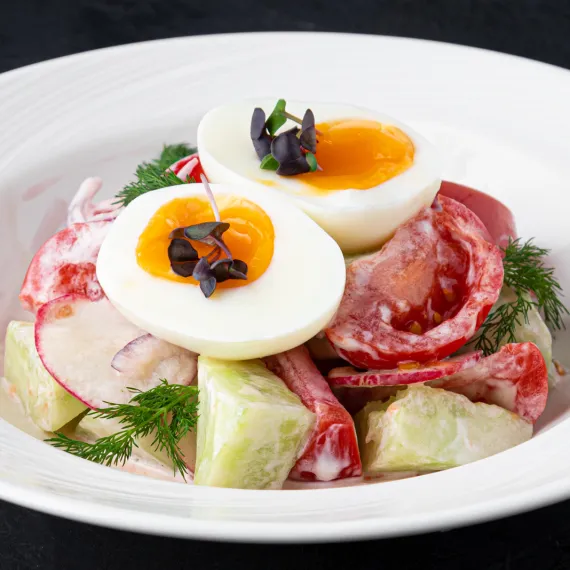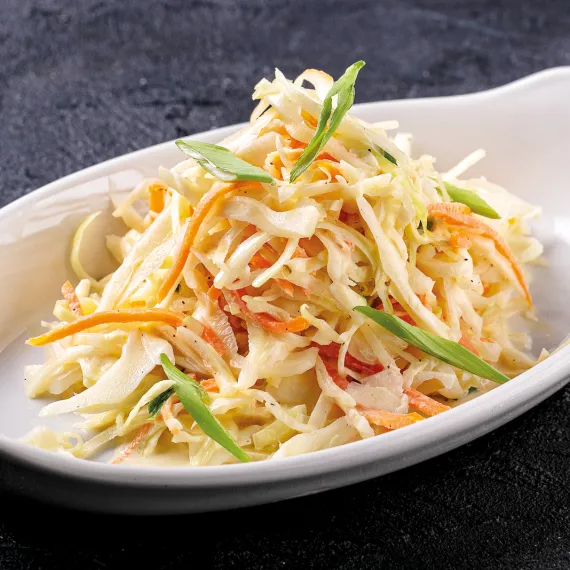 Festive table
Pre-order 72 hours. A holiday table is a company dish for an important event in your life: whether its a birthday, childrens party, New Years Eve or a house party. This section is not eligible for the -10% self-checkout discount. Prepayment - 100% online on the website or in the restaurant.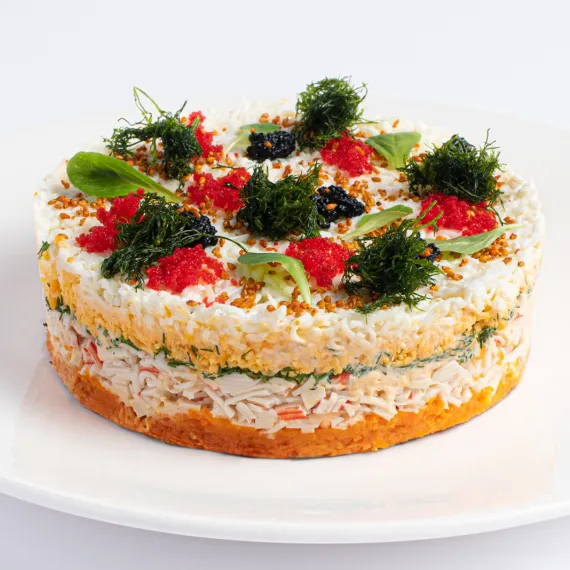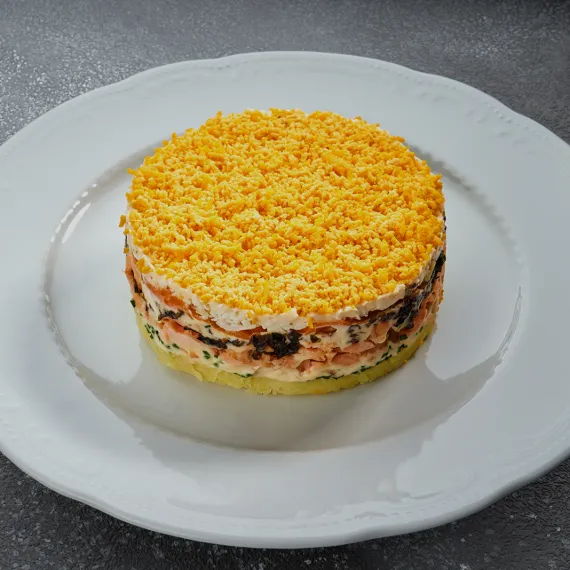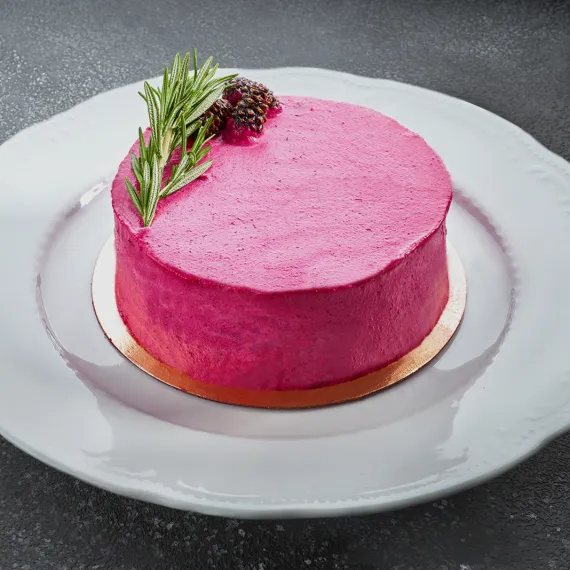 Signature heering under "coat"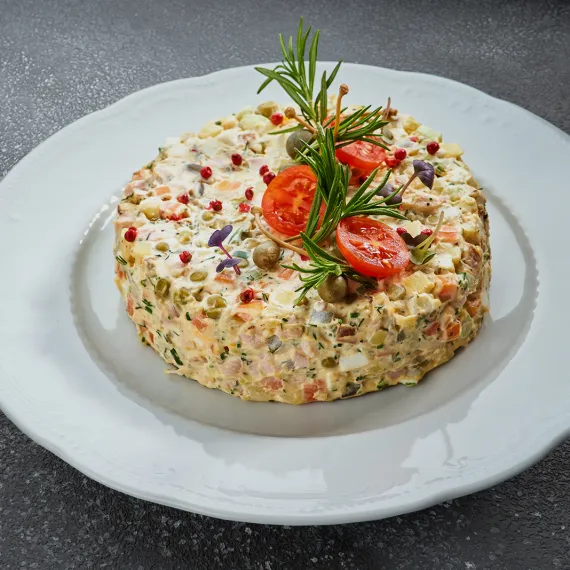 Olivie with turkey pastrami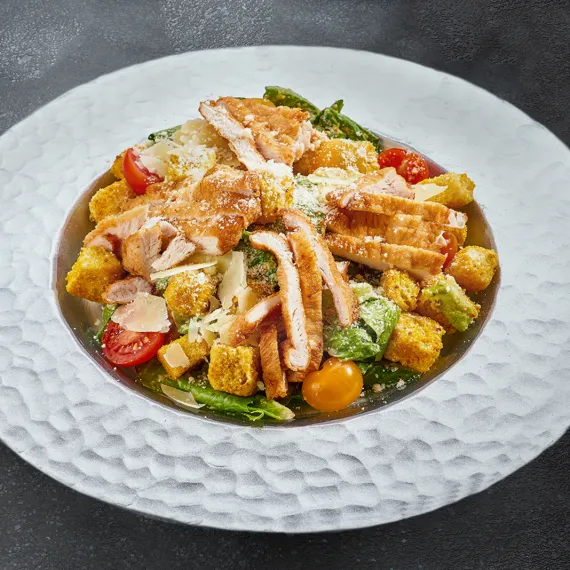 Giant Caesar with chicken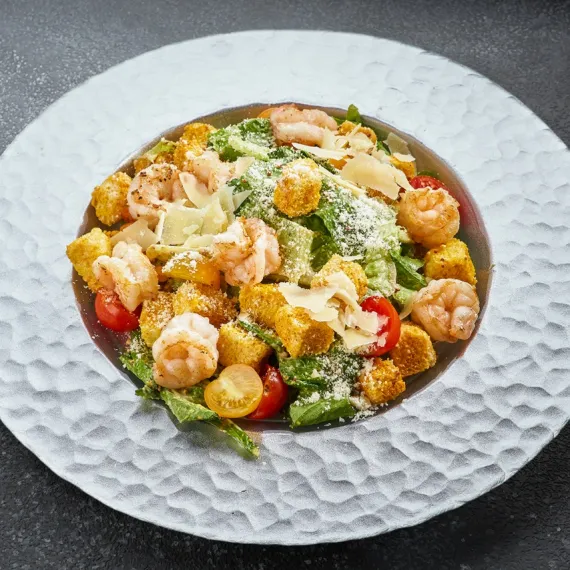 Giant Caesar with grilled shrimp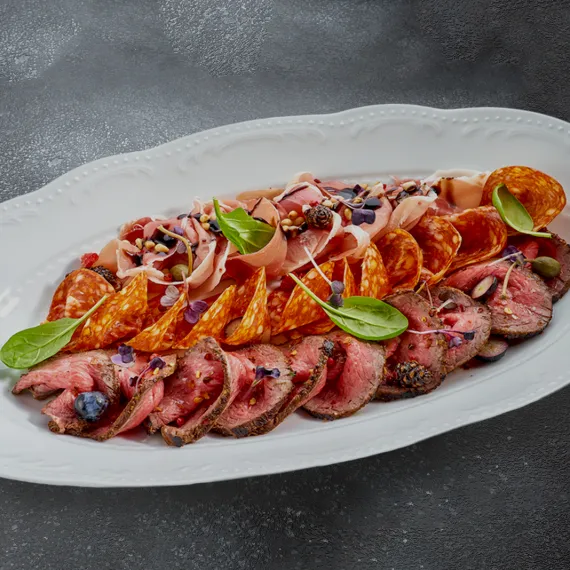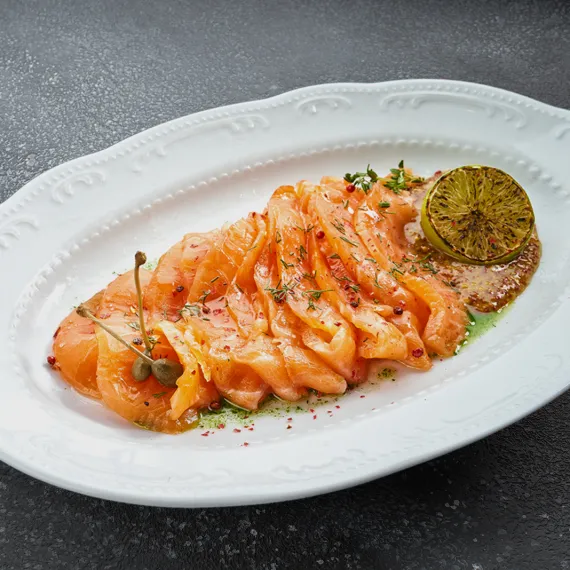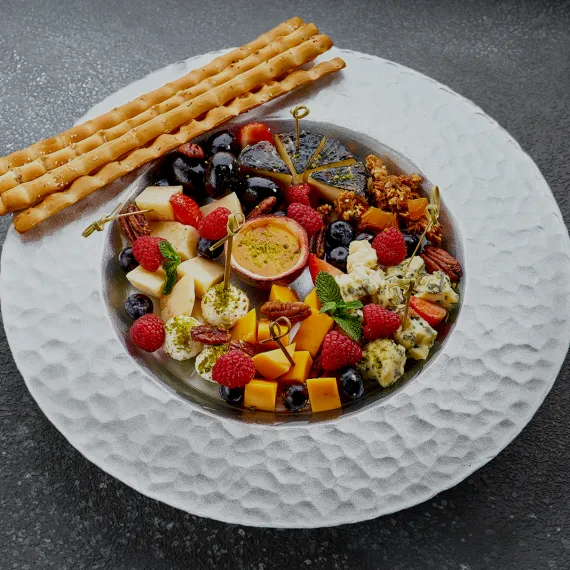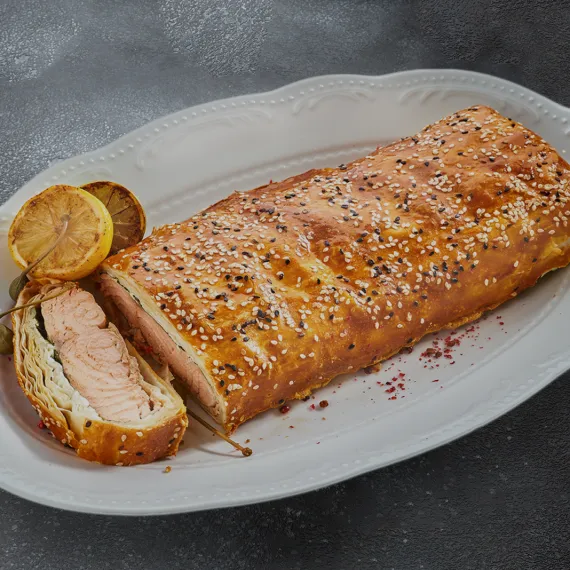 Trout with spinach in phyllo dough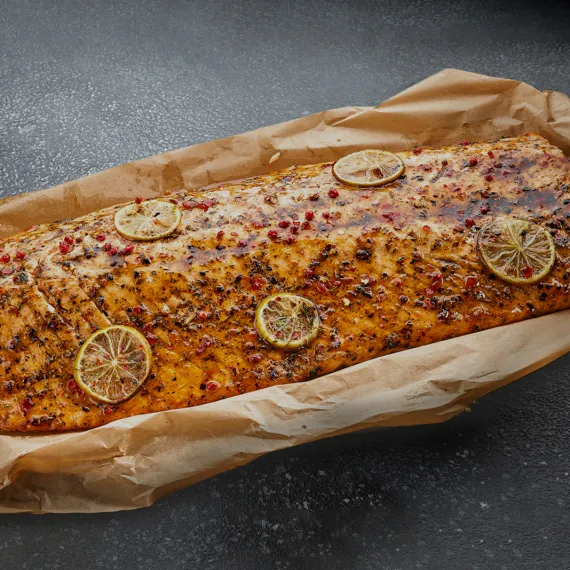 Baked salmon with provence herbs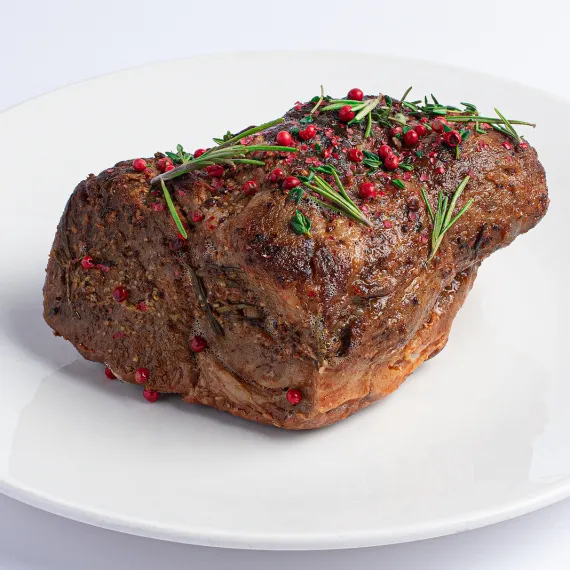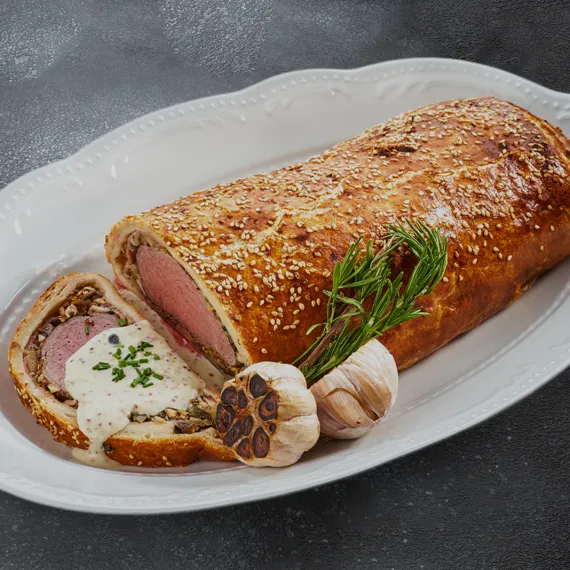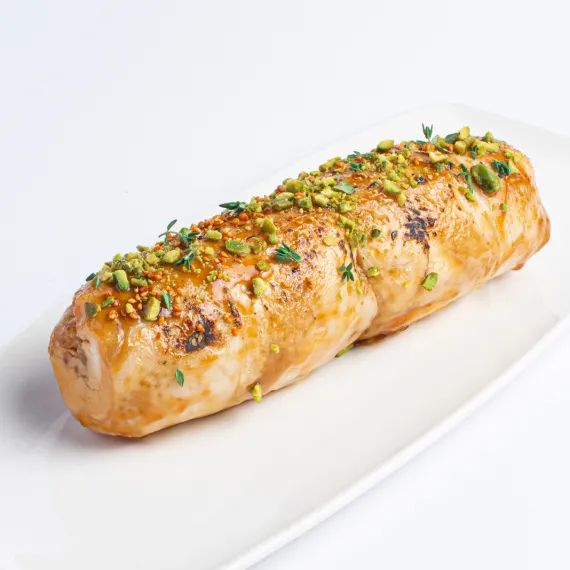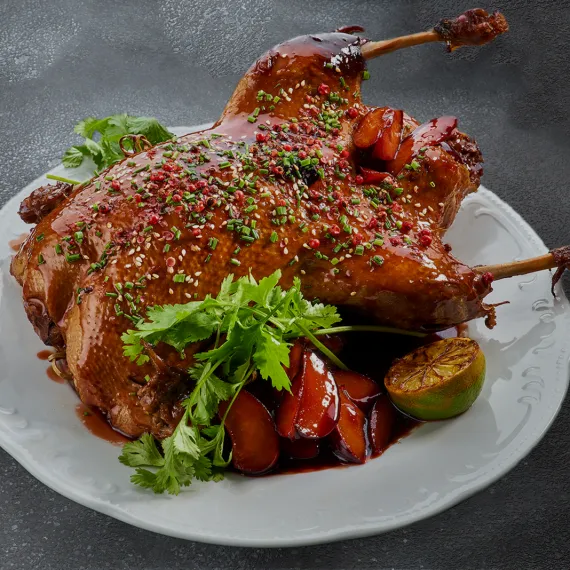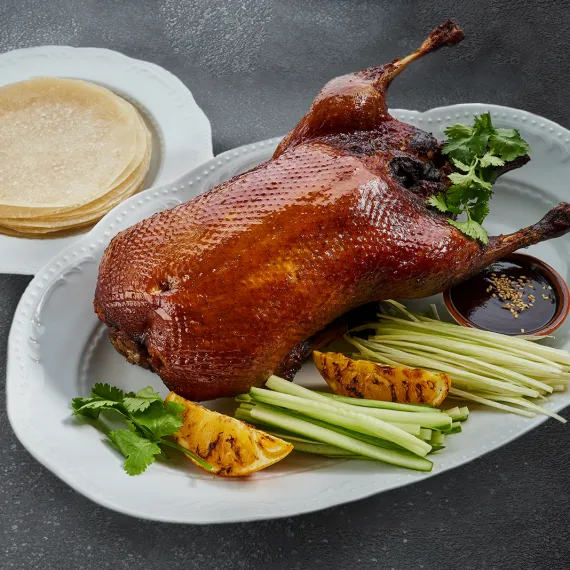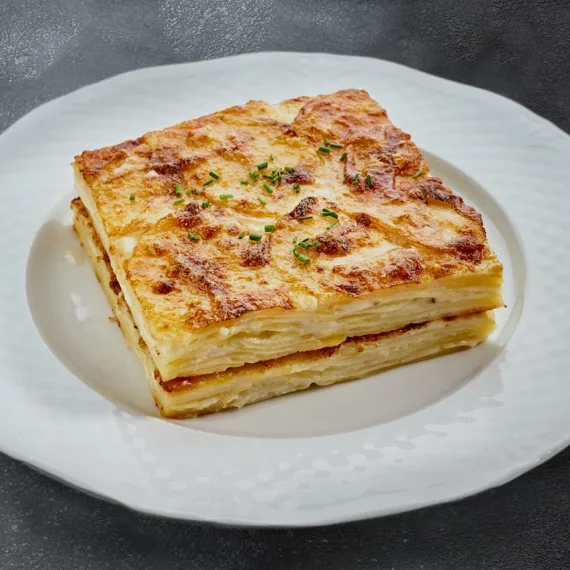 Baked potatoes with parmesan & rosemary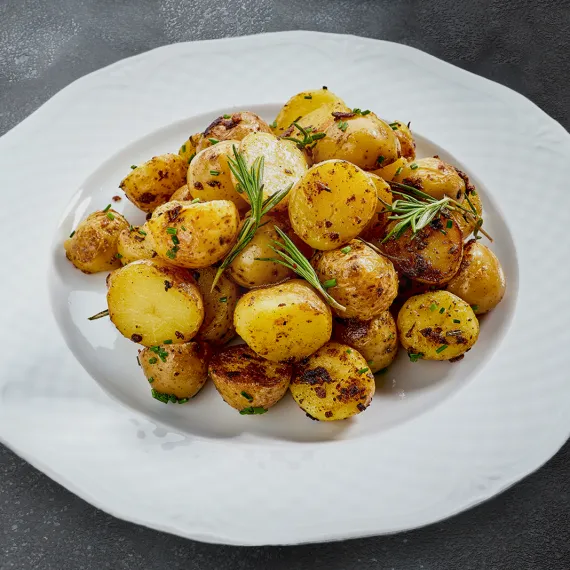 Baby potatoes with rosemary
Breakfast & Brunch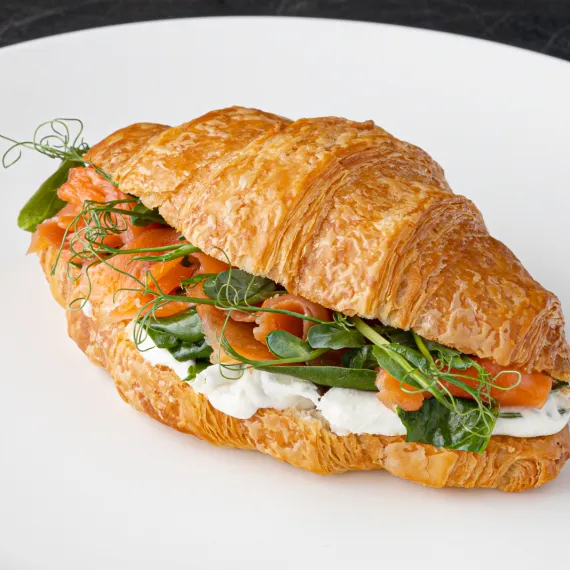 Croissant with salmon and cream cheese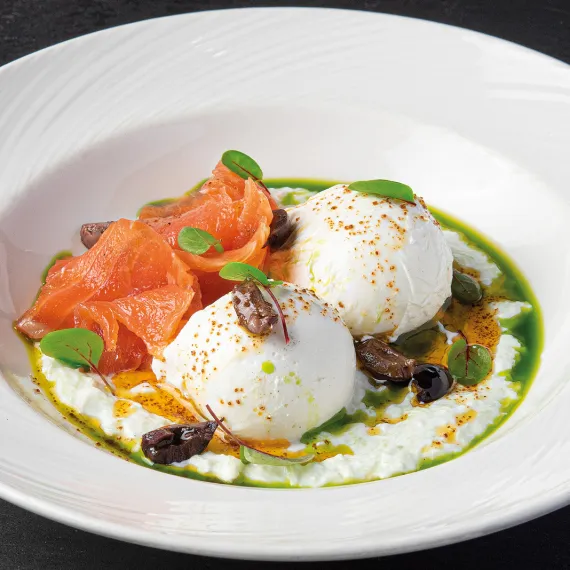 Greek breakfast with salmon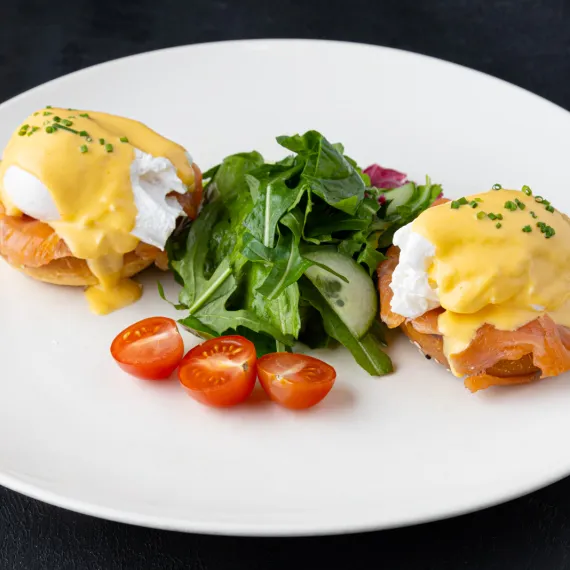 Eggs Benedict with salmon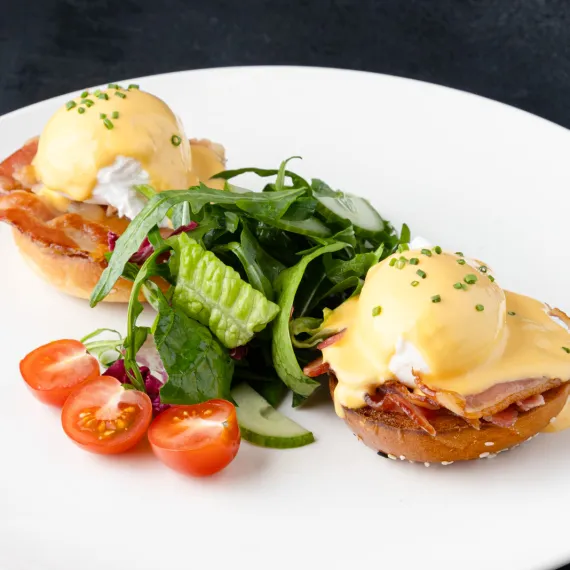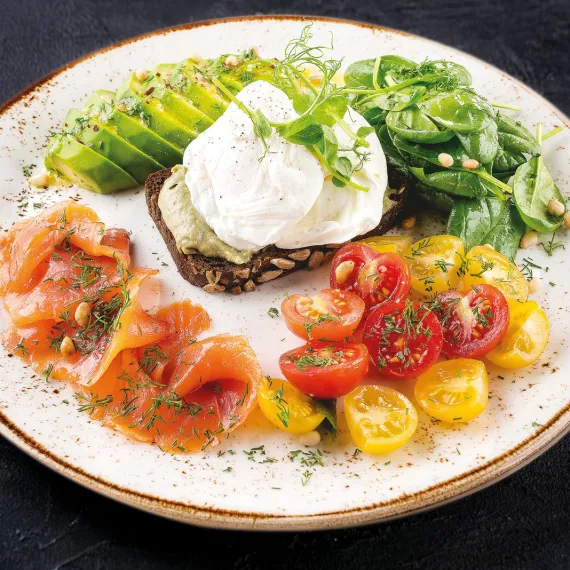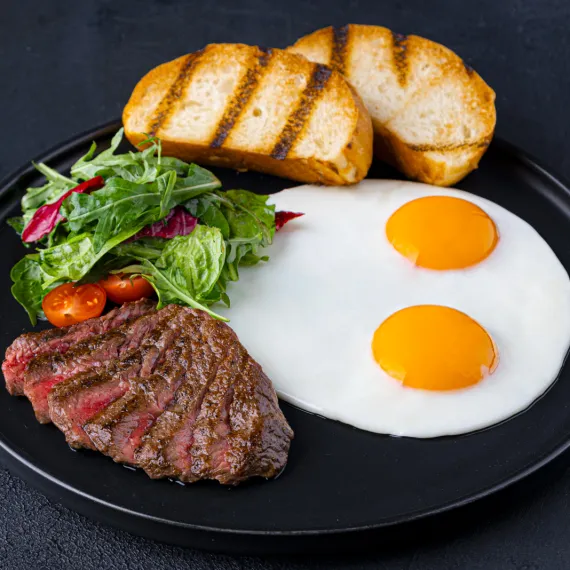 CHUCK STEAK AND FRIED EGGS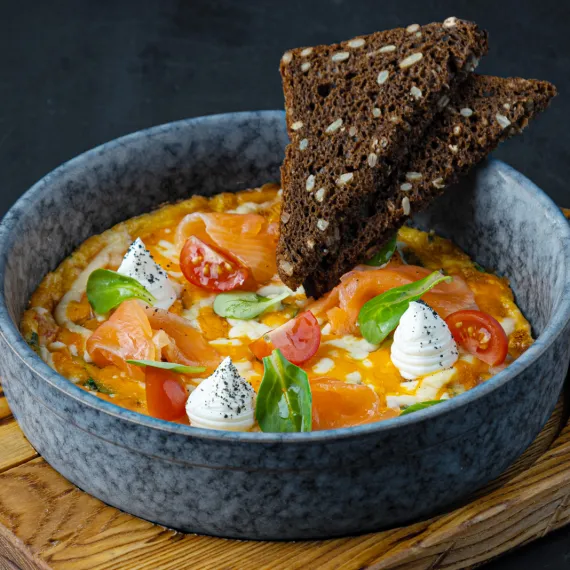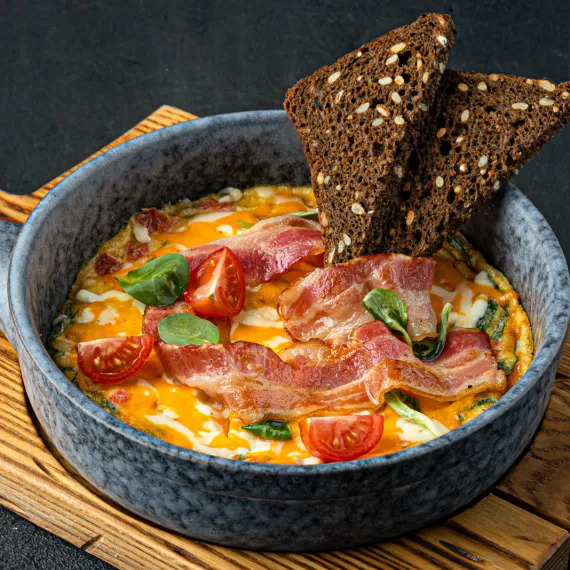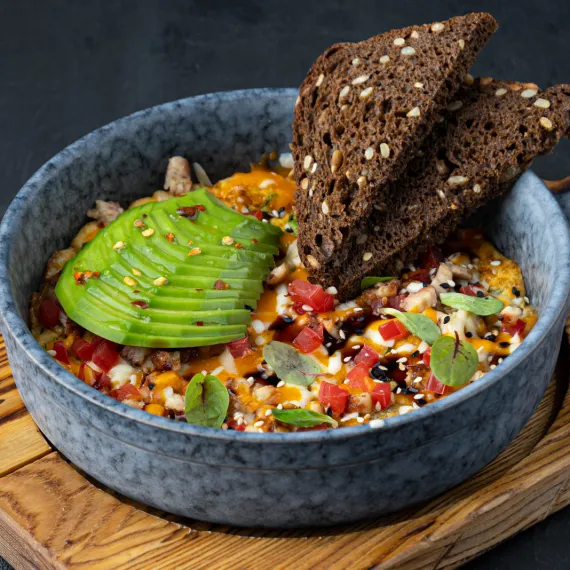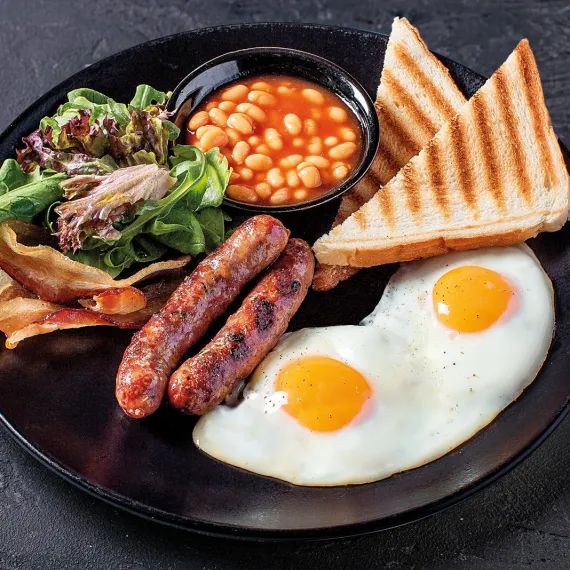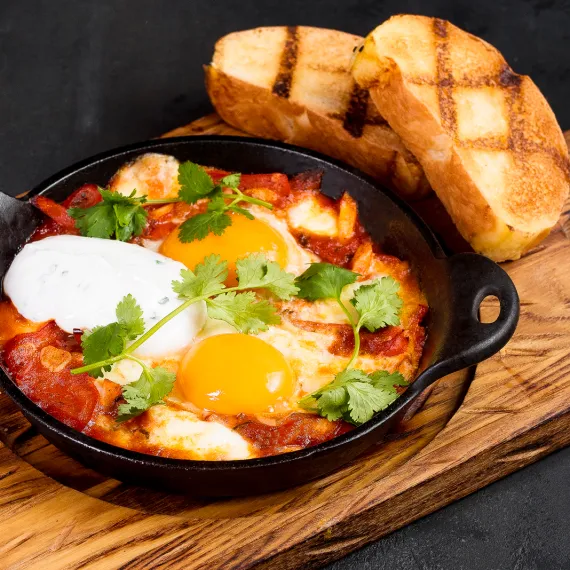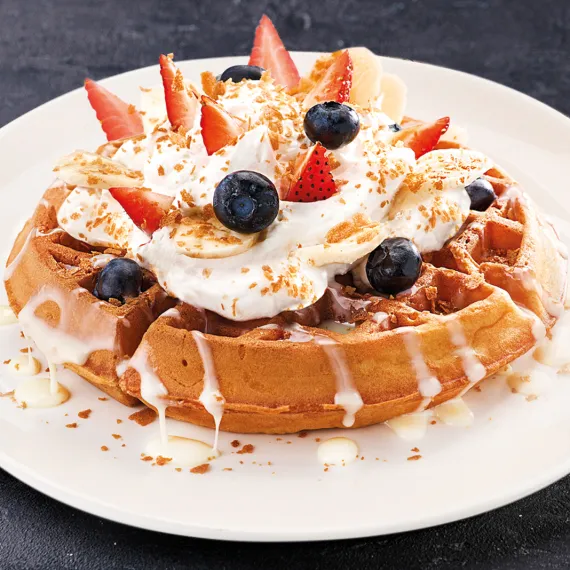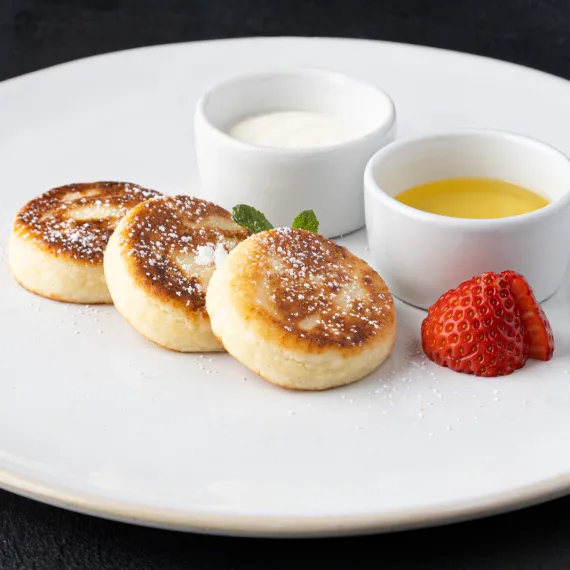 Signature Cheese Cakes Syrniki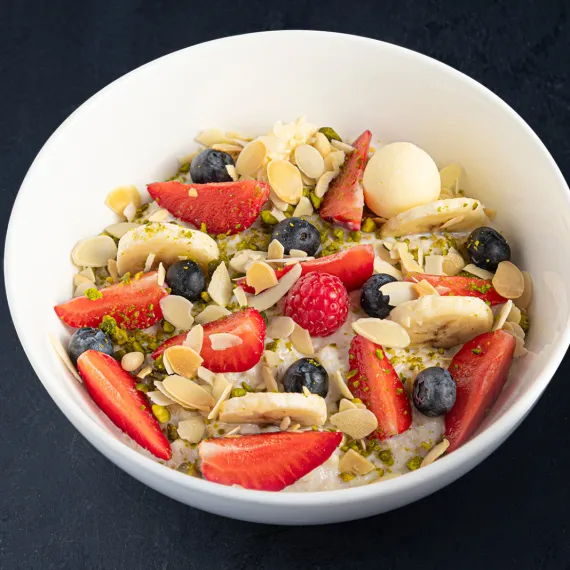 OATMEAL PORRIDGE WITH BERRIES, BANANA AND NUTS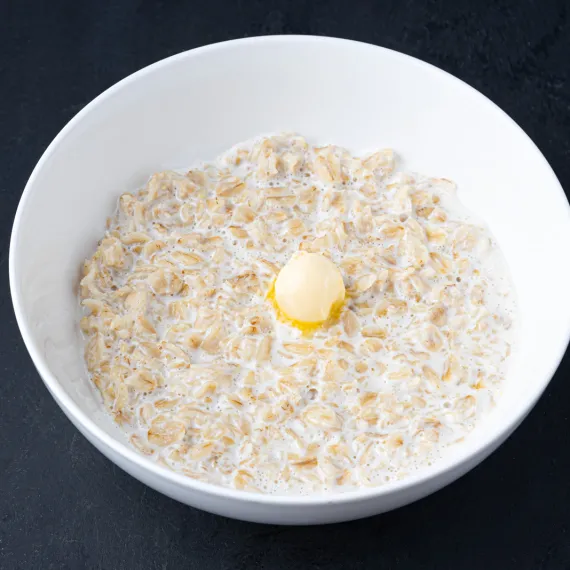 OATMEAL PORRIDGE WITH MILK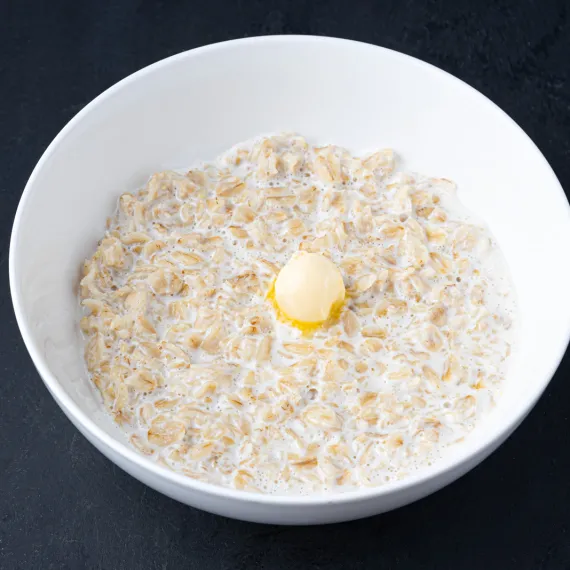 OATMEAL PORRIDGE ON WATER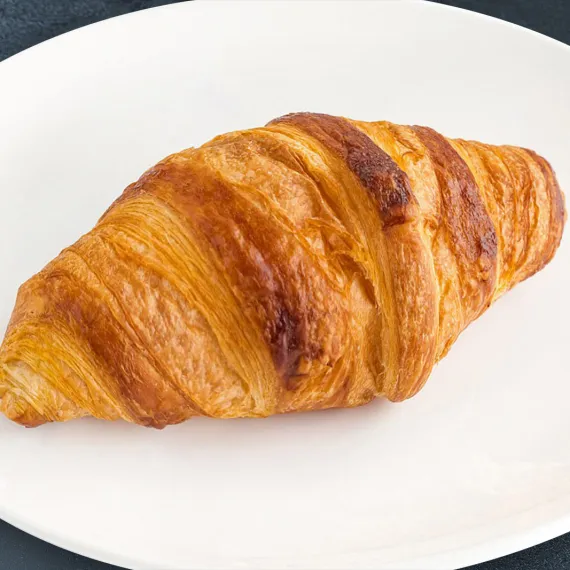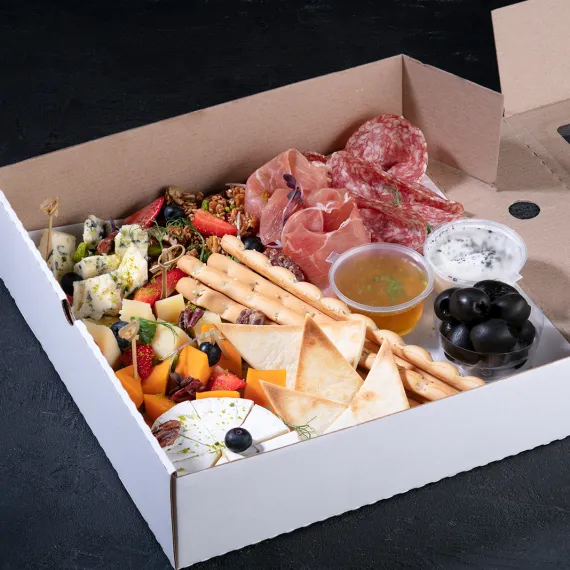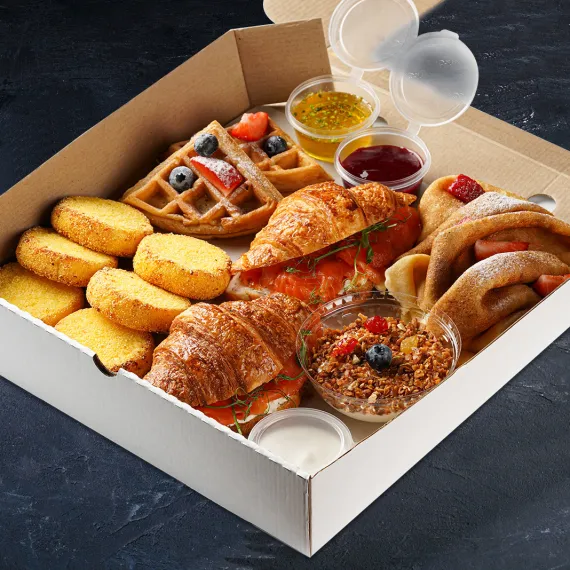 Appetizers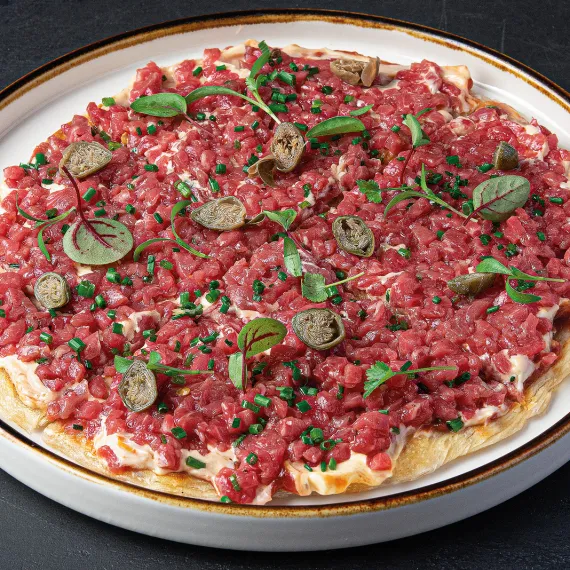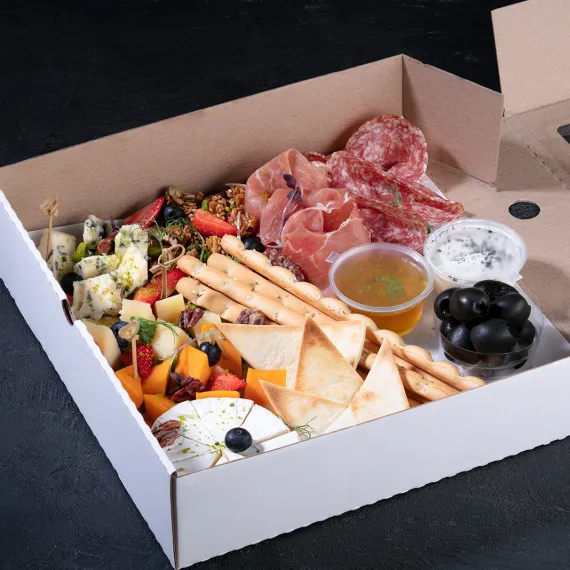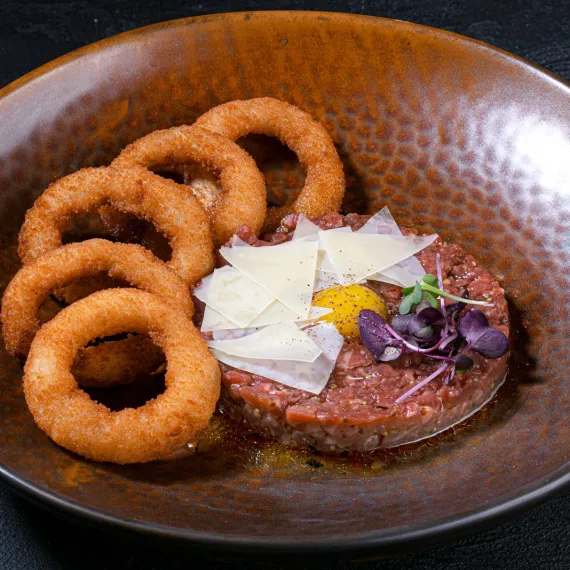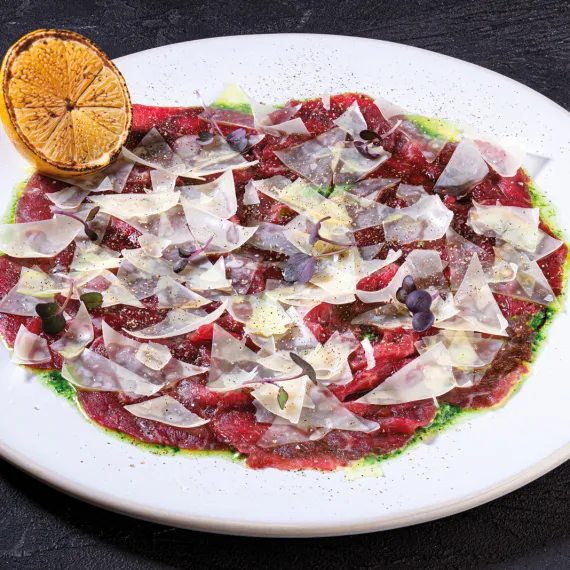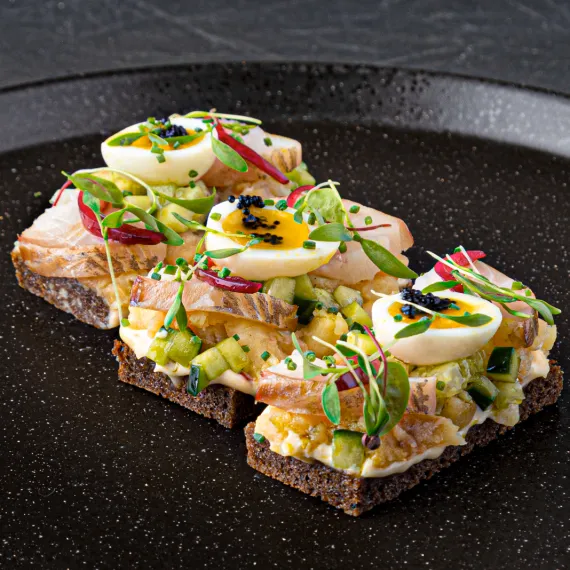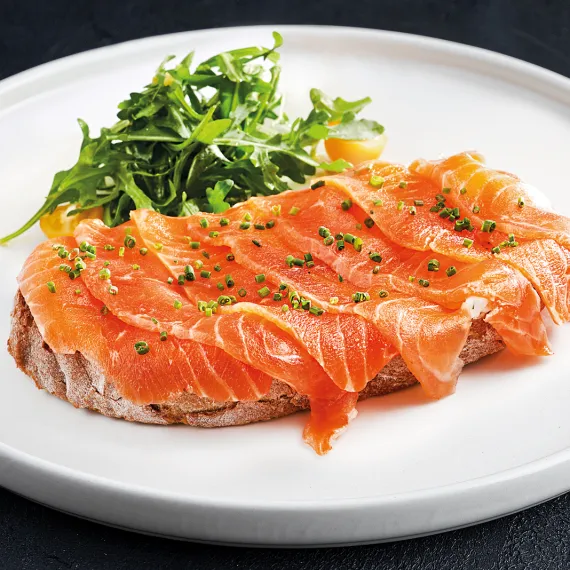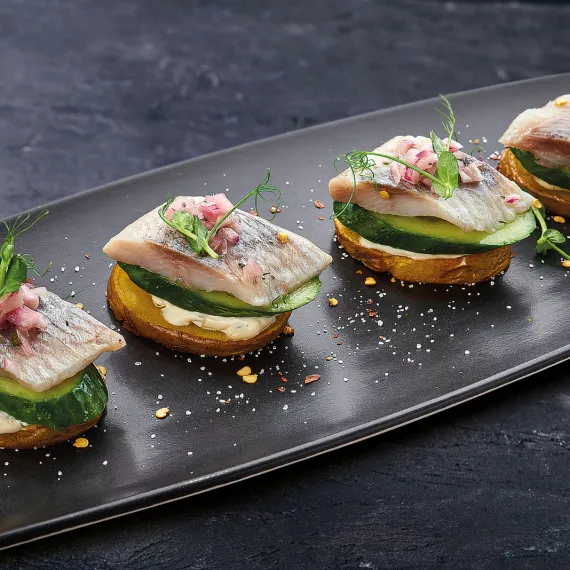 FAR EASTERN HERRING WITH POTATOES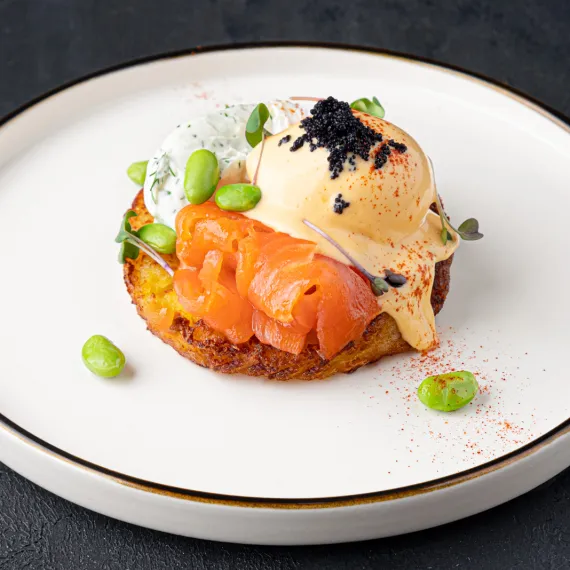 POTATO DRANIK WITH SALMON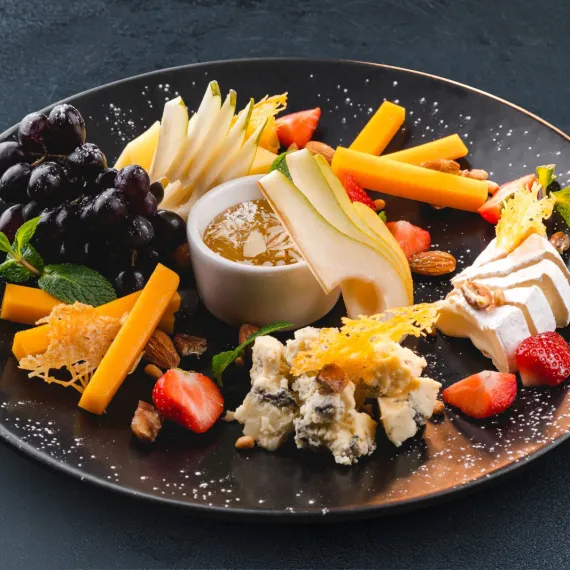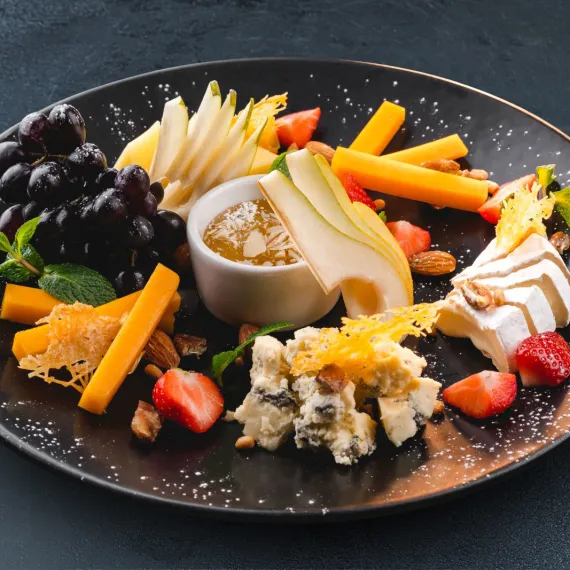 Profitable lunch
Street Food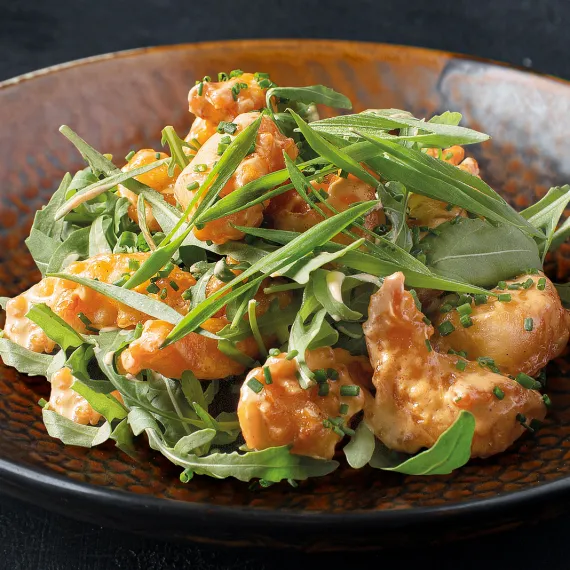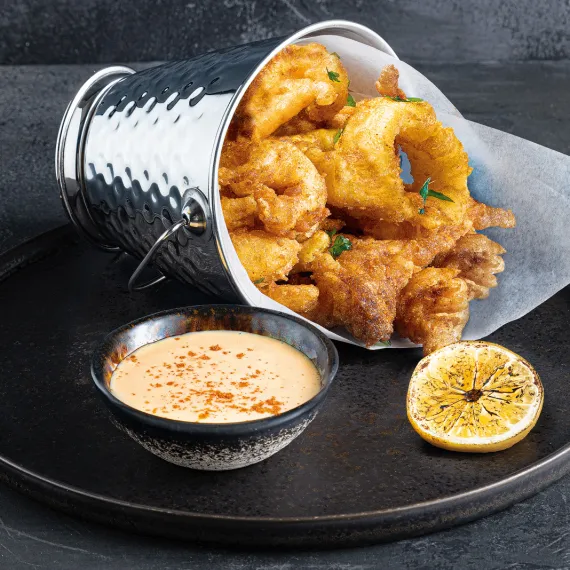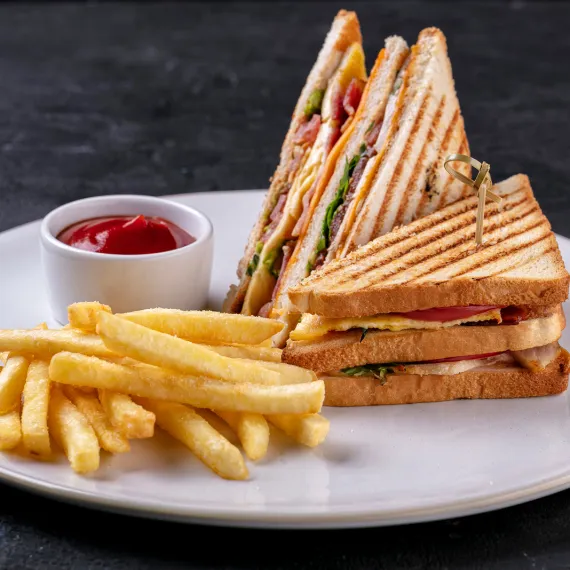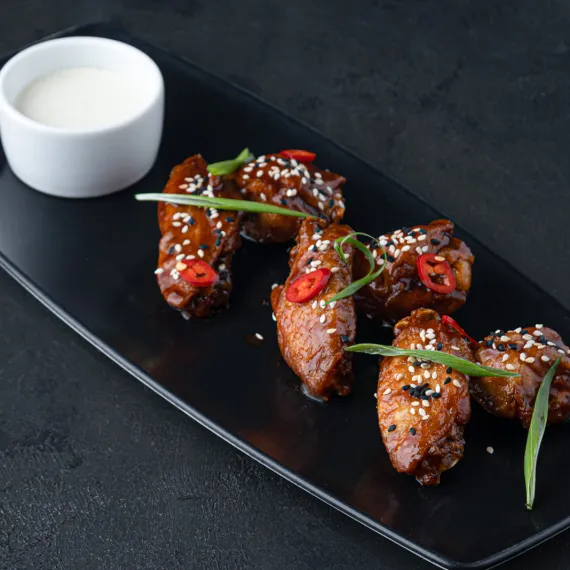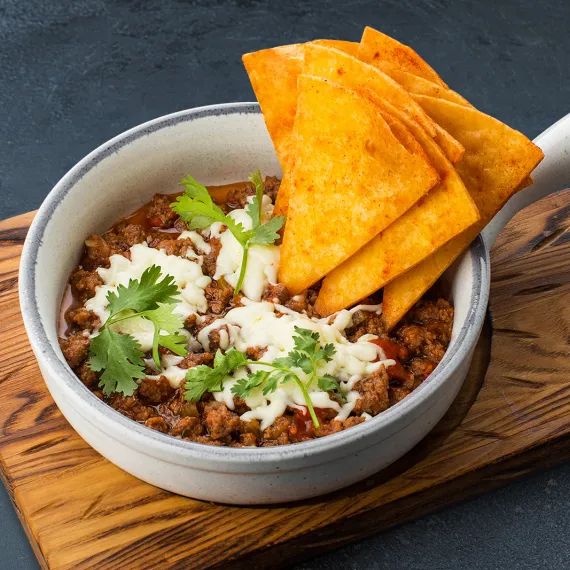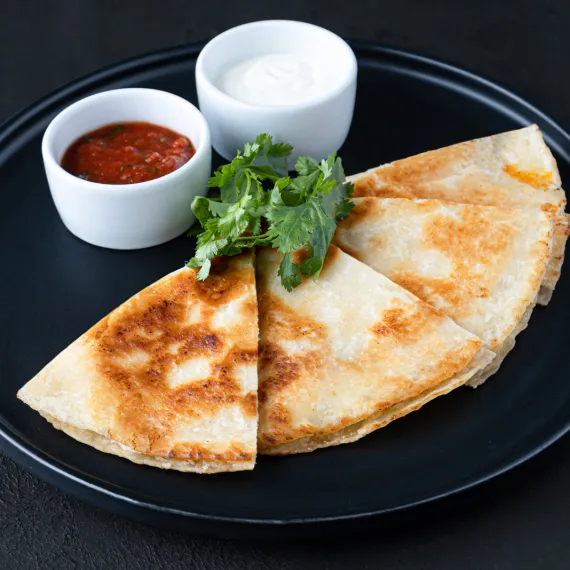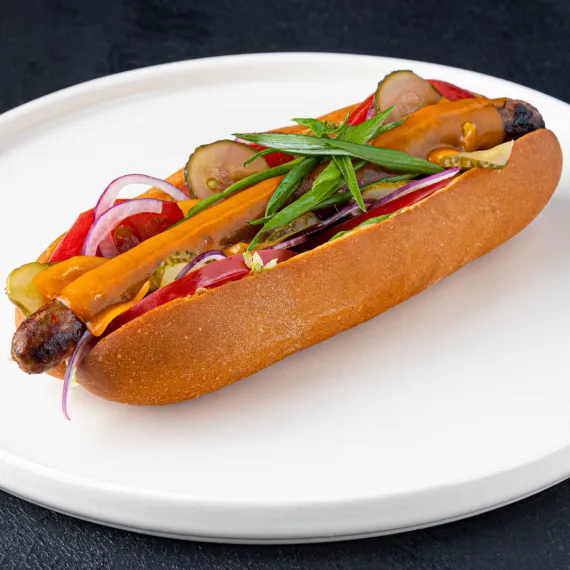 Burgers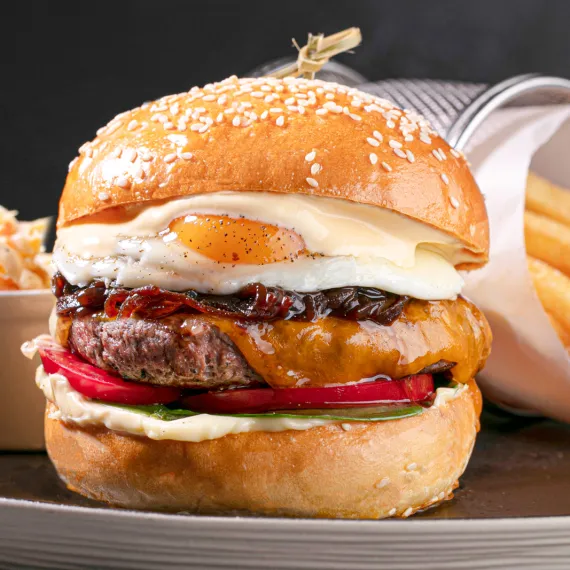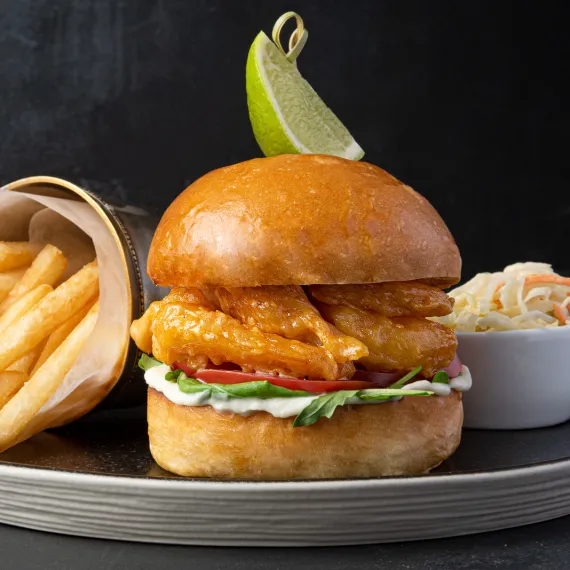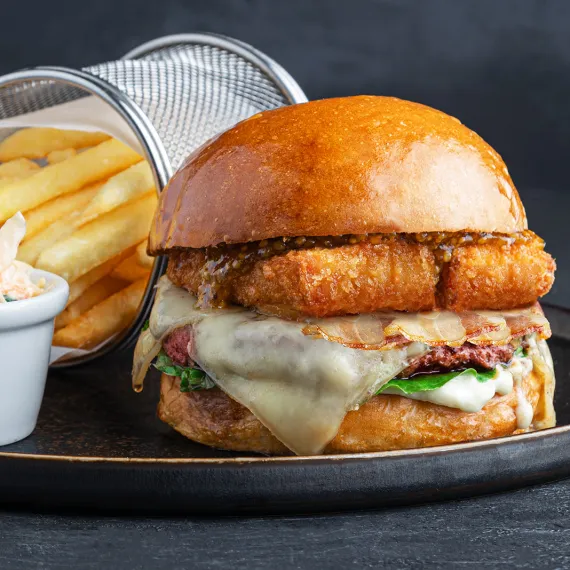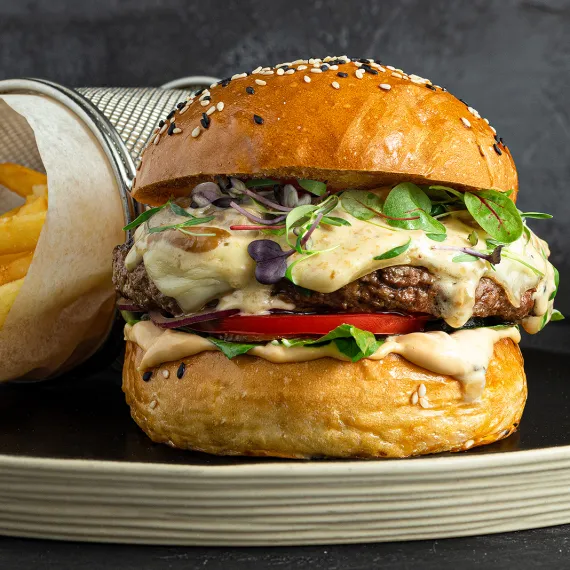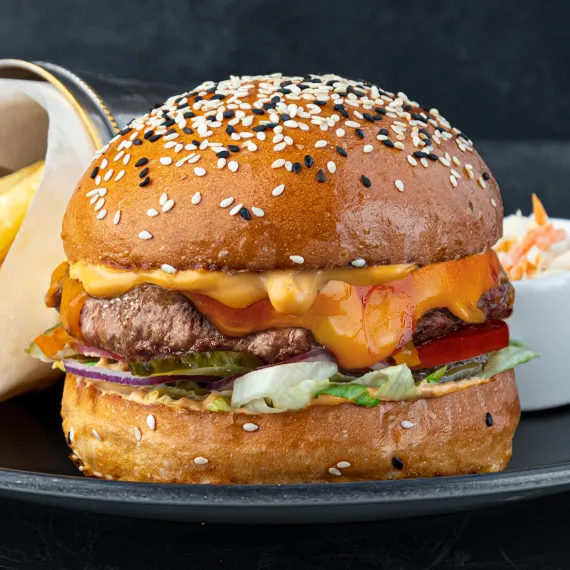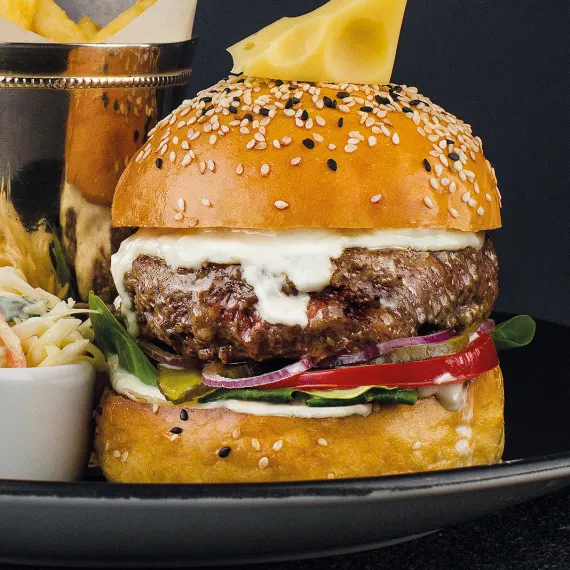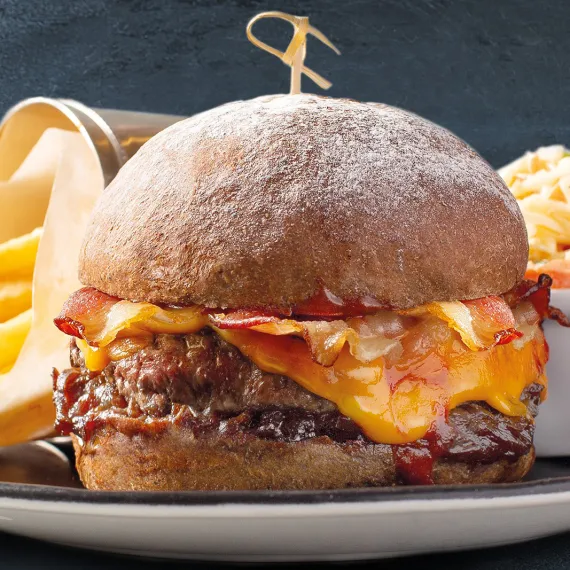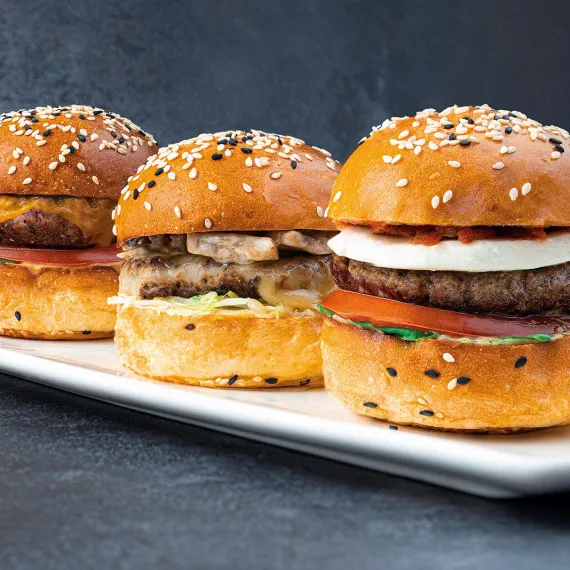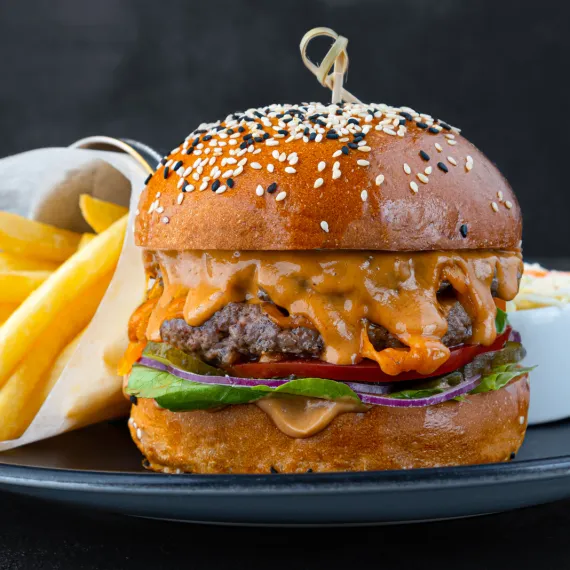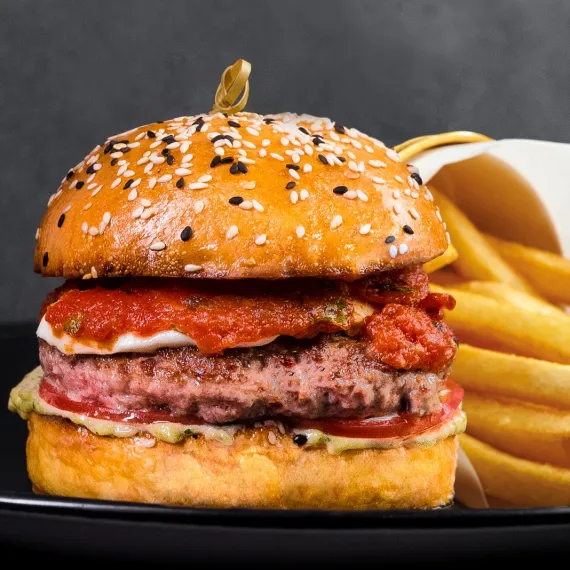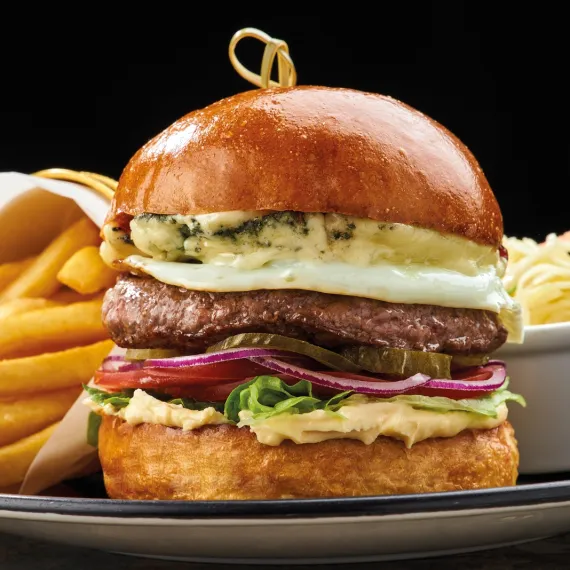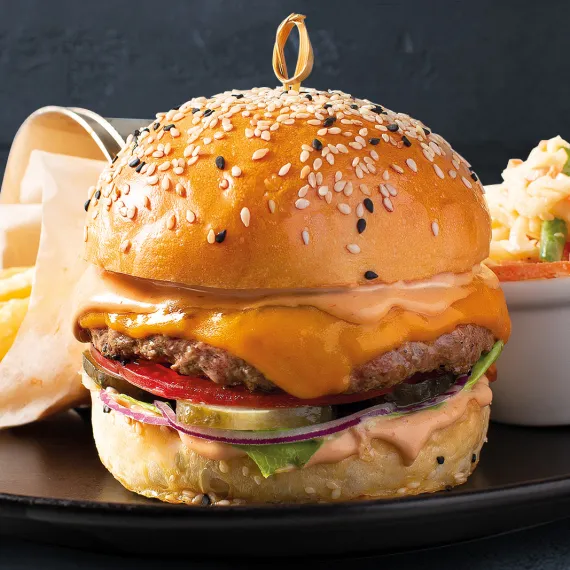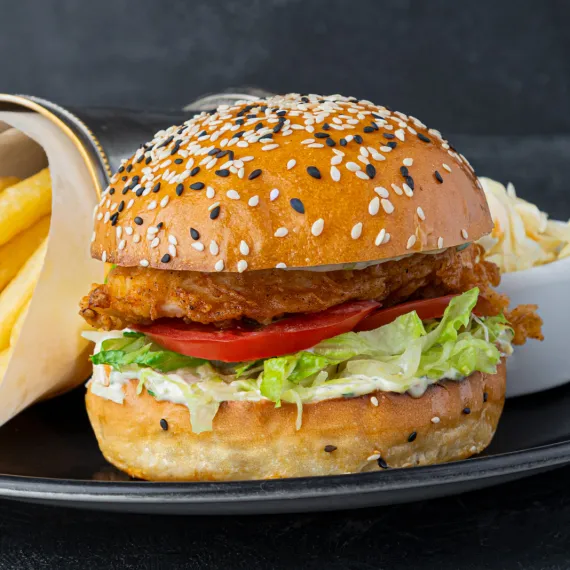 Meat corner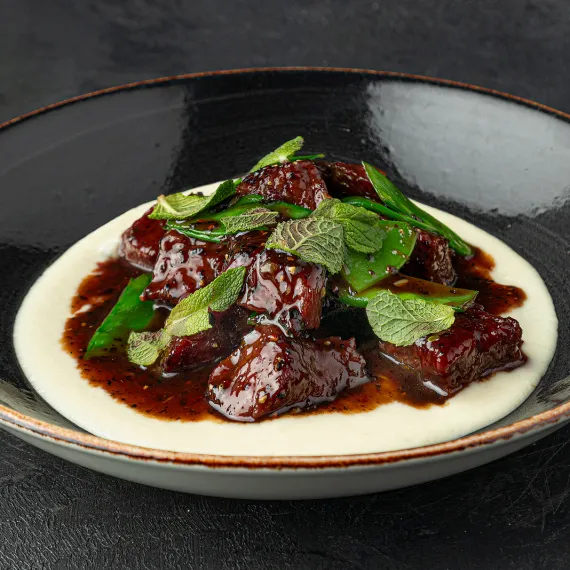 Beef in black pepper sauce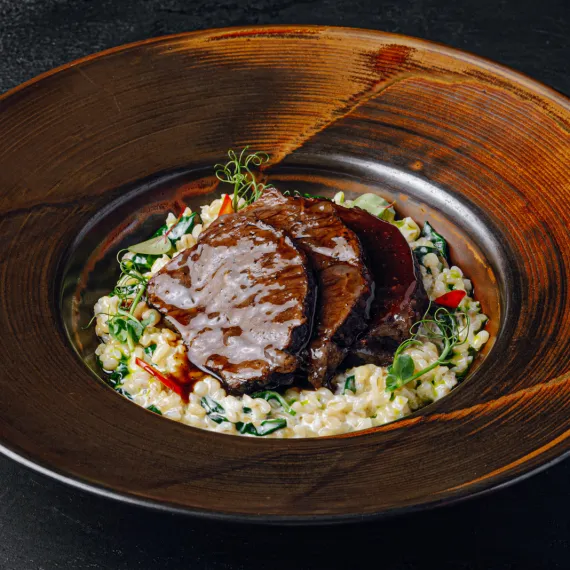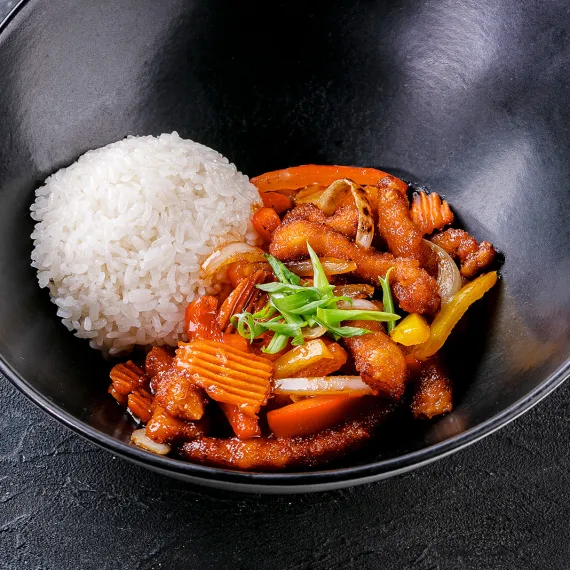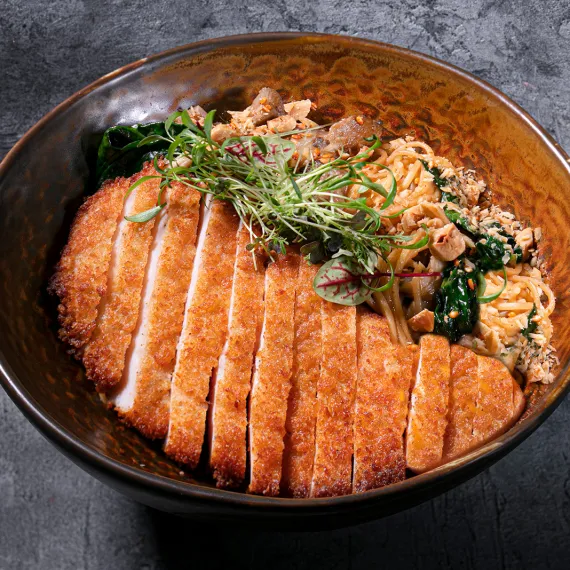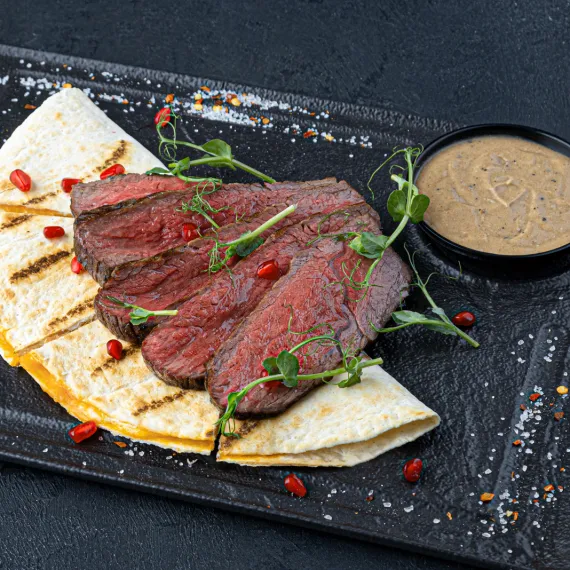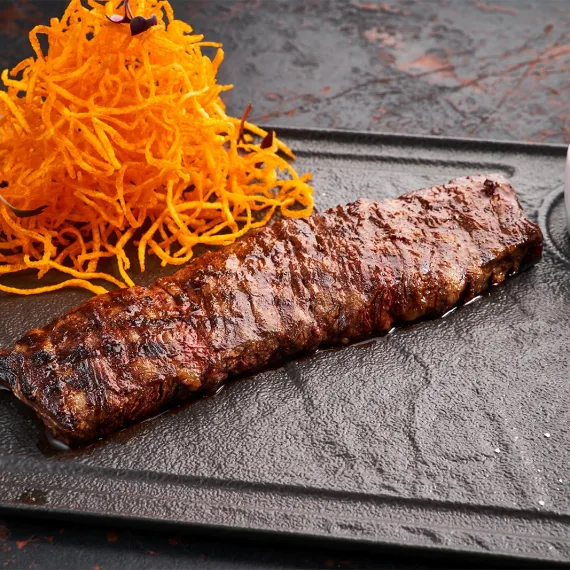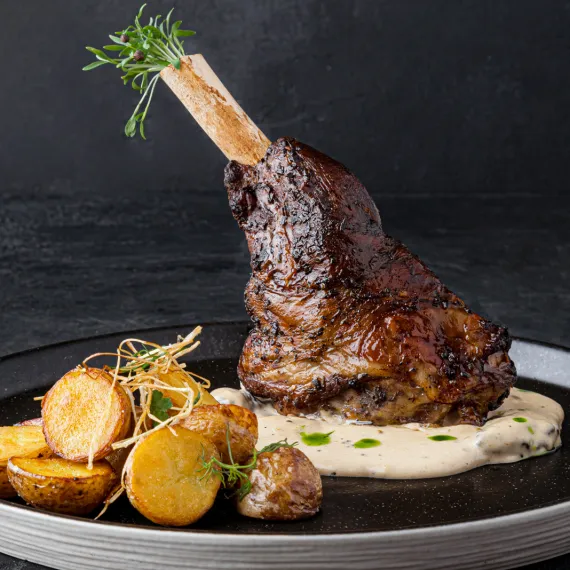 Ribye steak whis mini potatoes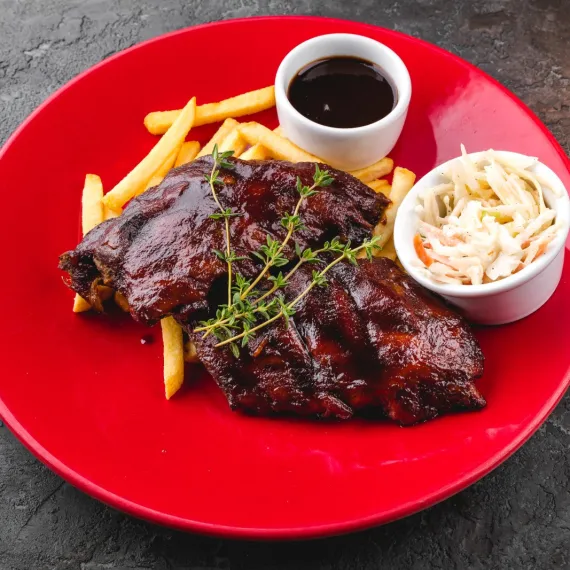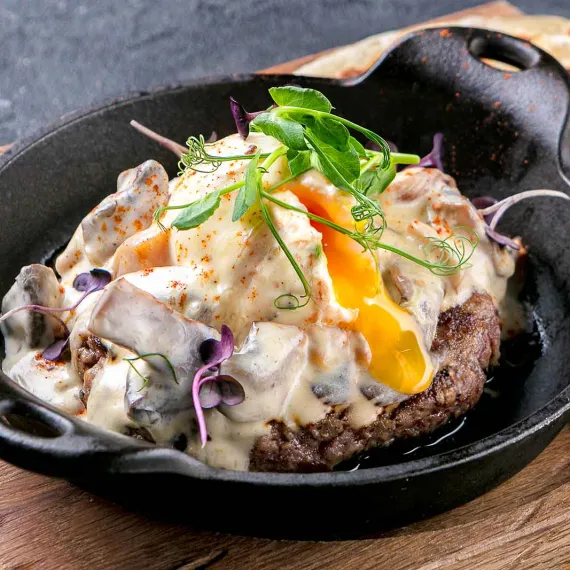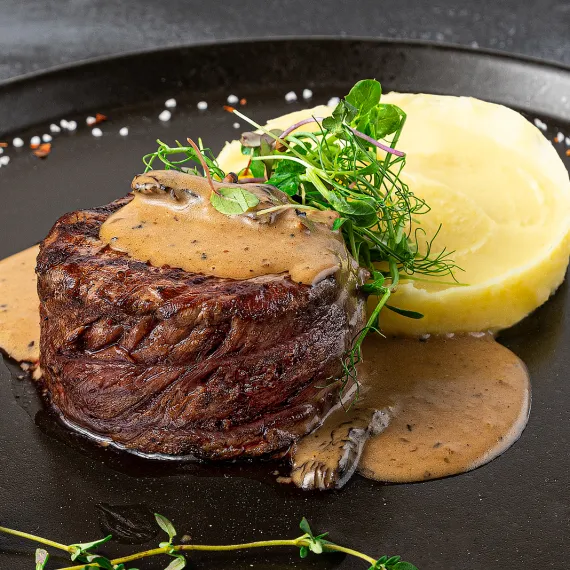 Beef Stroganoff with White Mushrooms
Fish & Seafood corner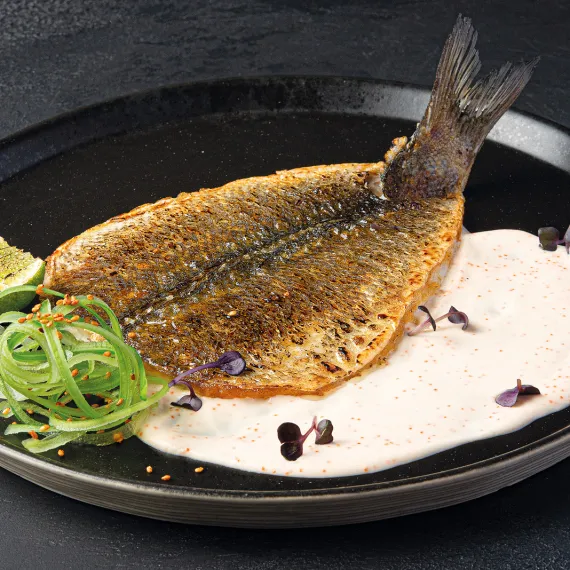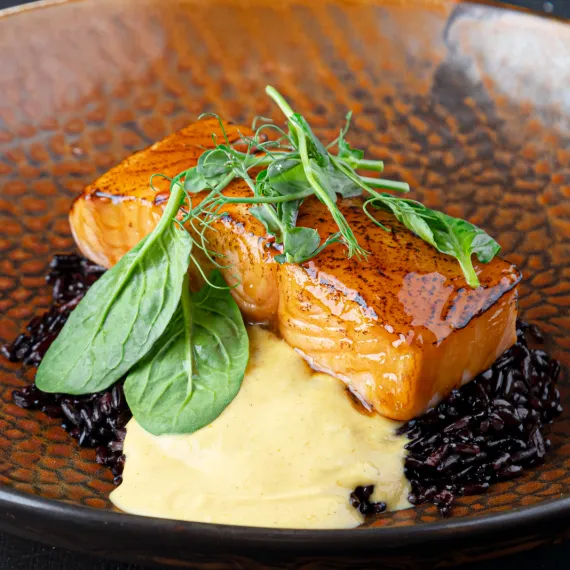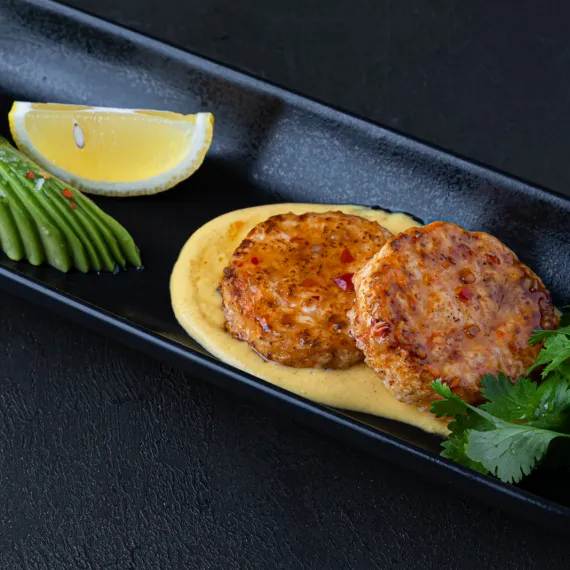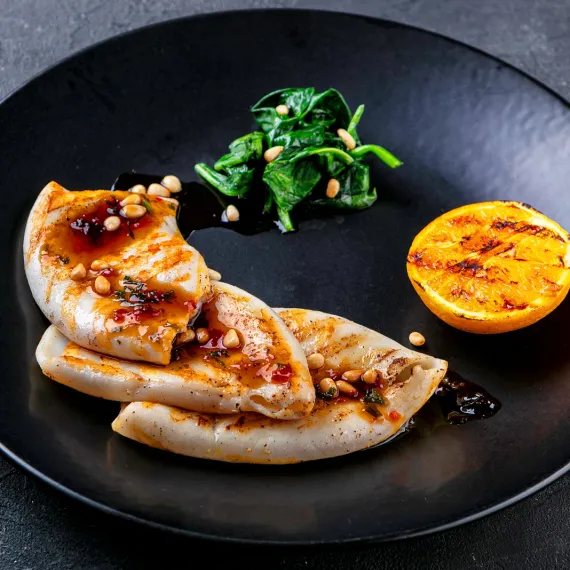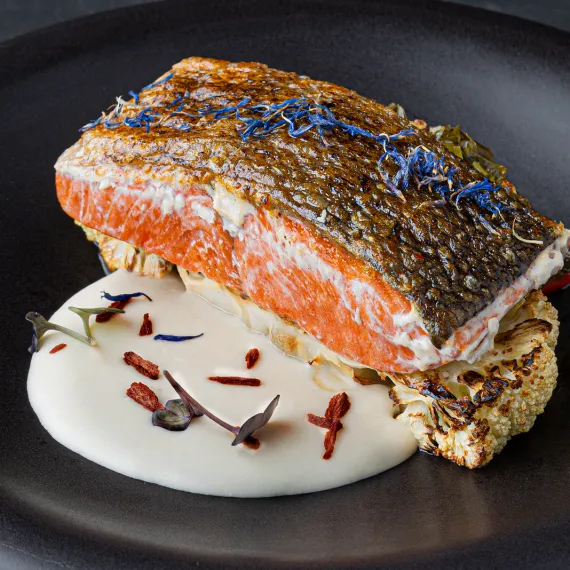 Far Eastern Sockeye salmon
Asia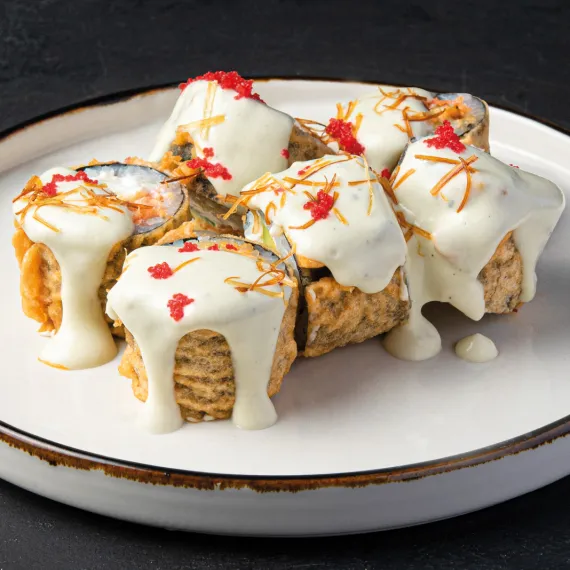 Tempura roll with blue cheese sauce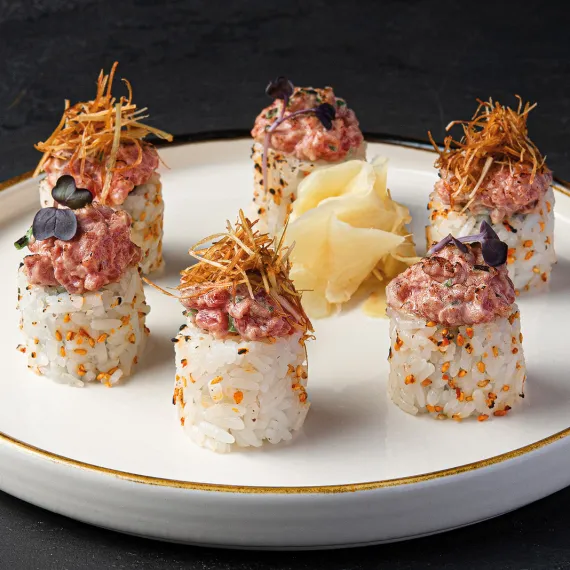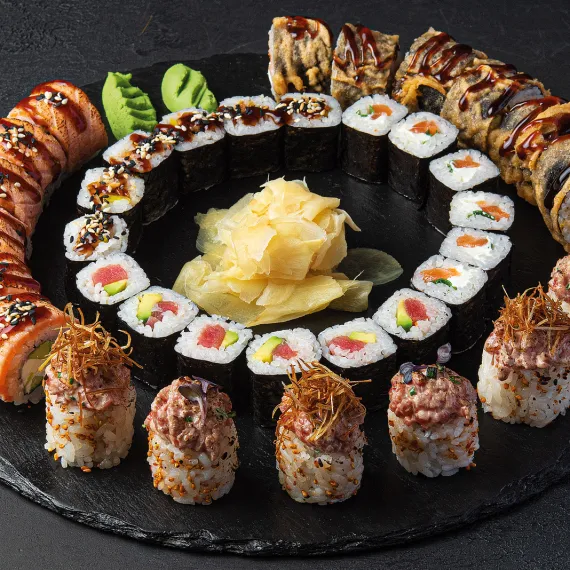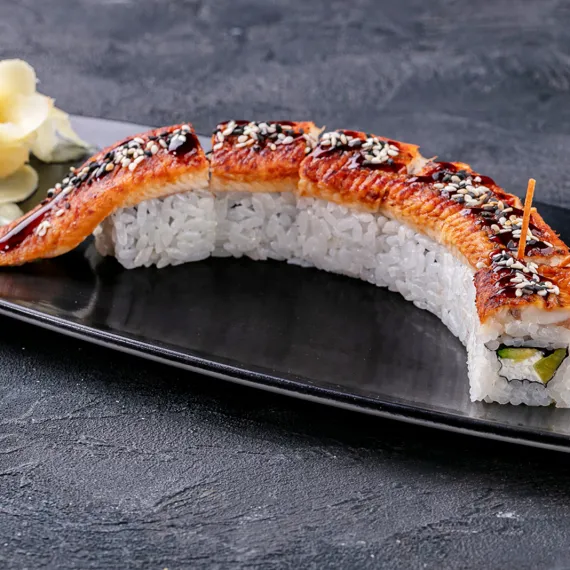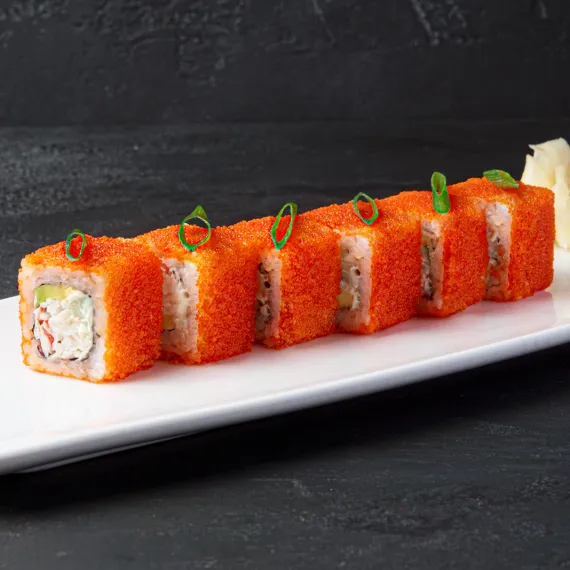 CALIFORNIA ROLL WITH CRAB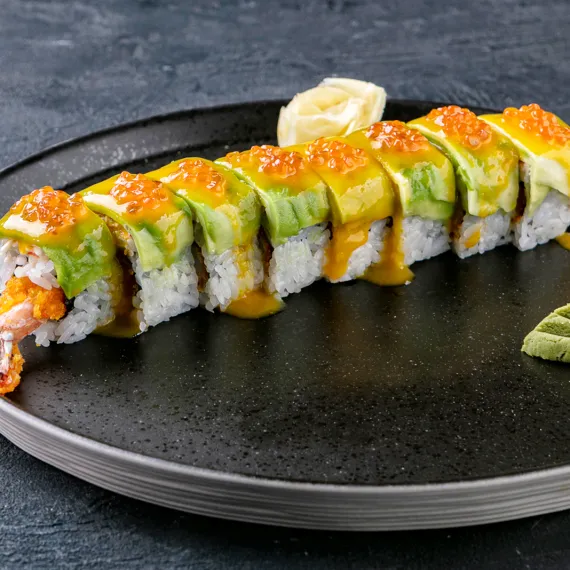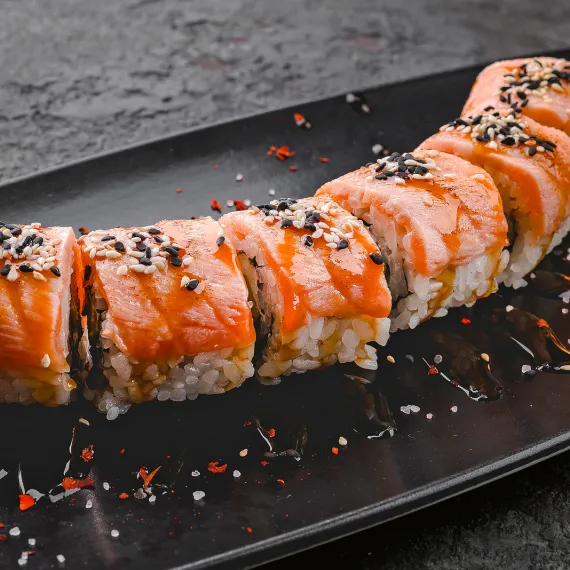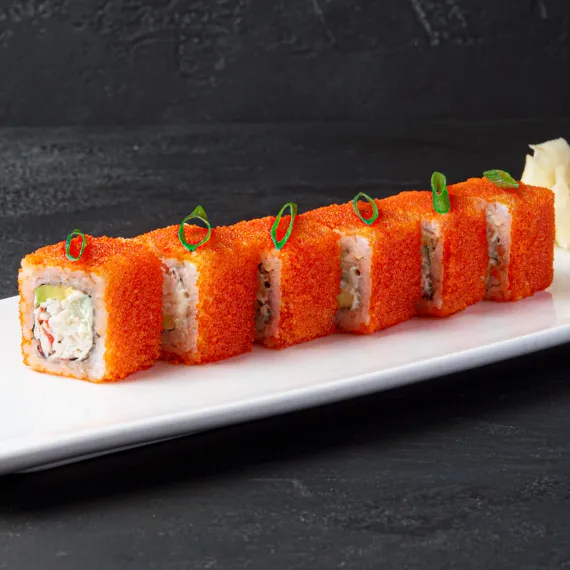 CALIFORNIA ROLL WITH SALMON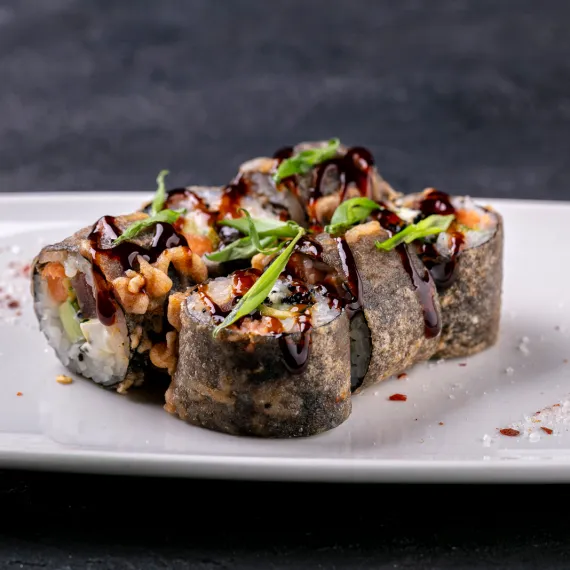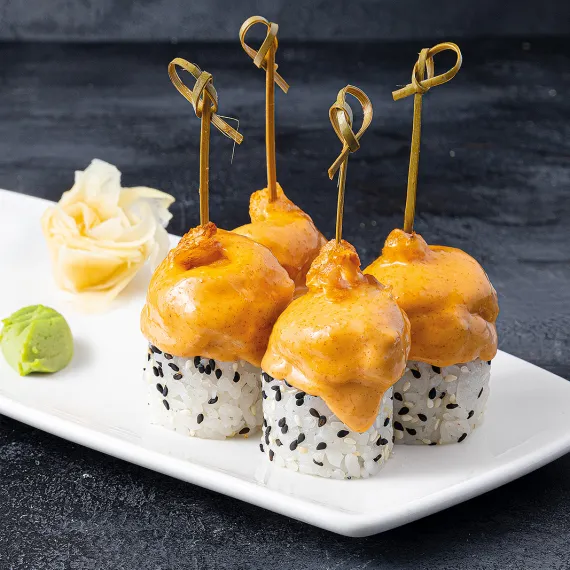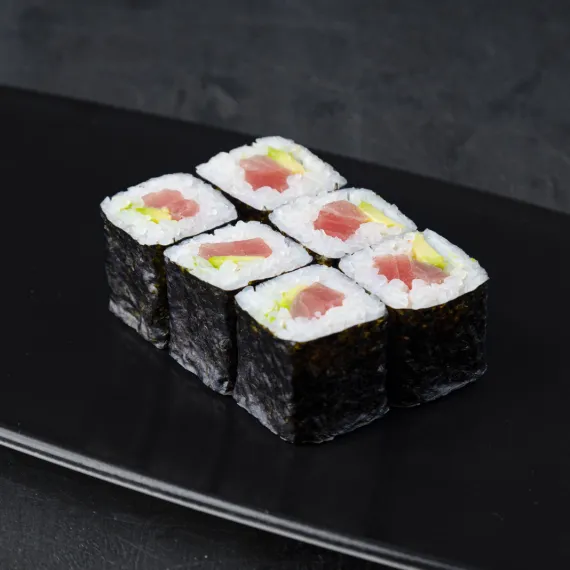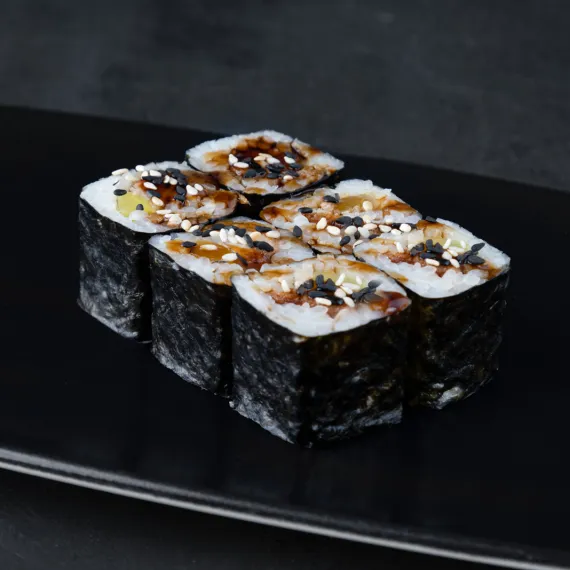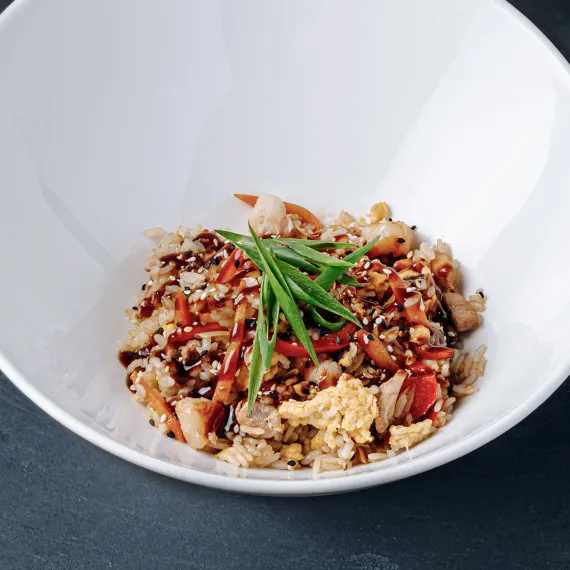 RICE WITH TUNA AND SHRIMP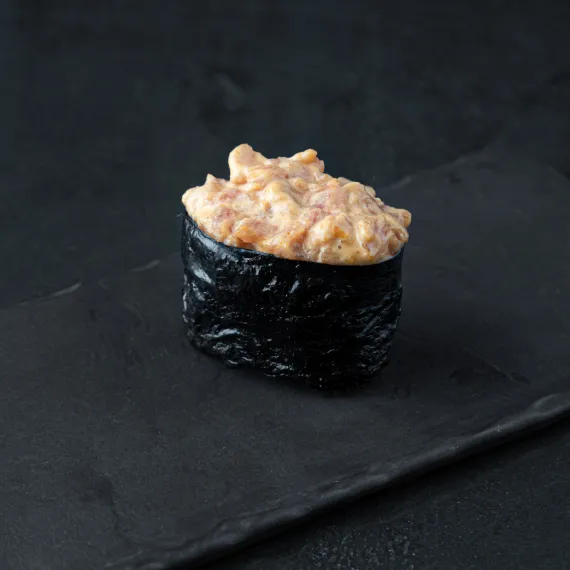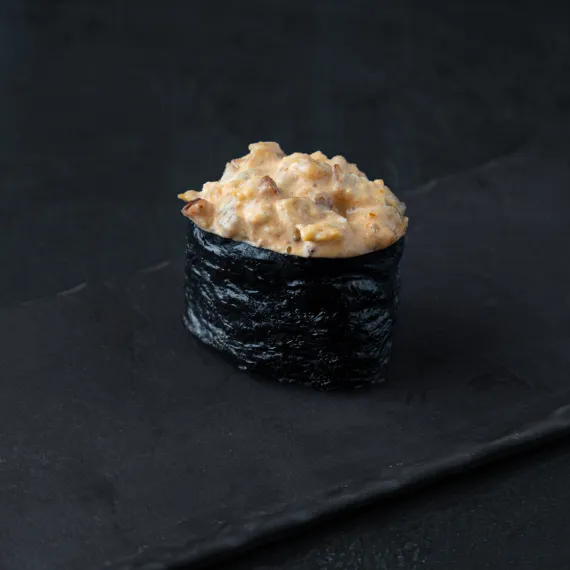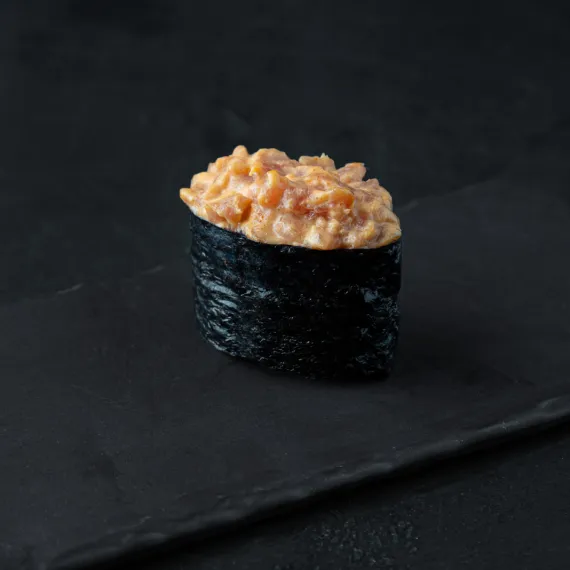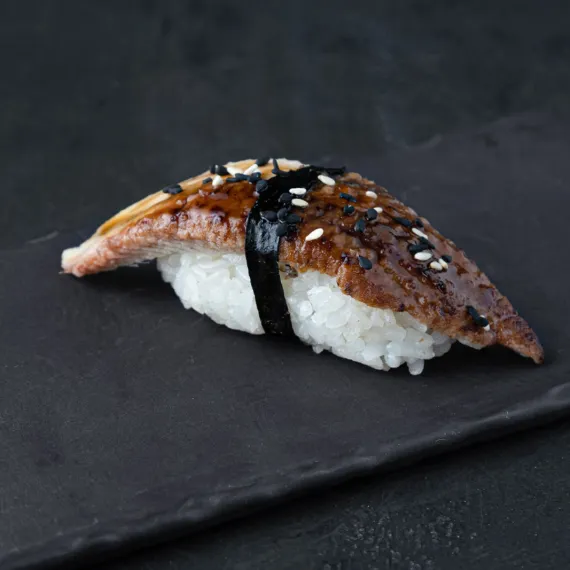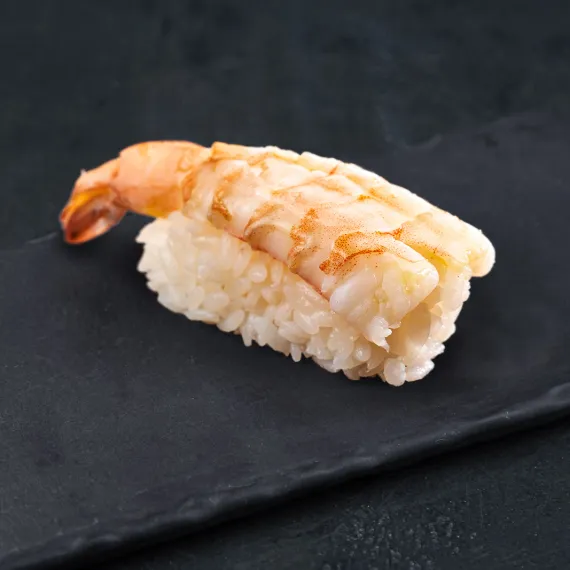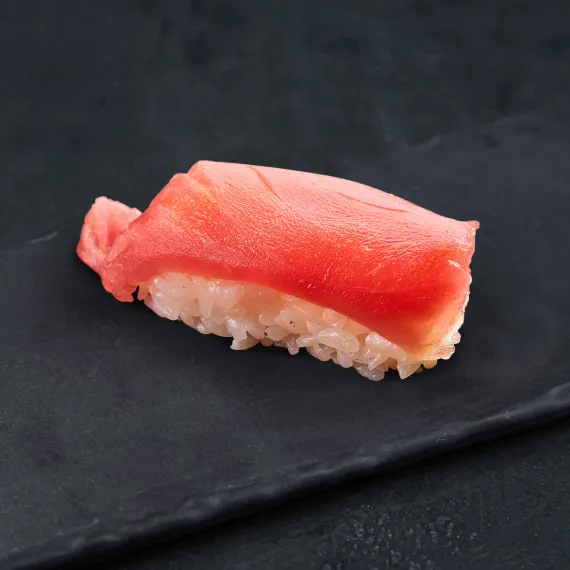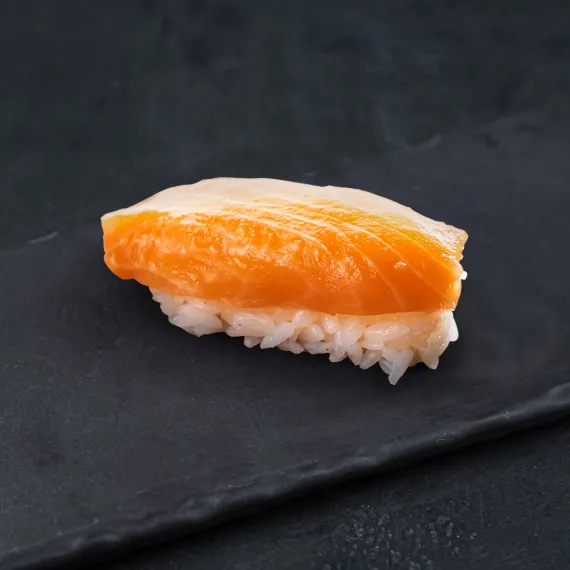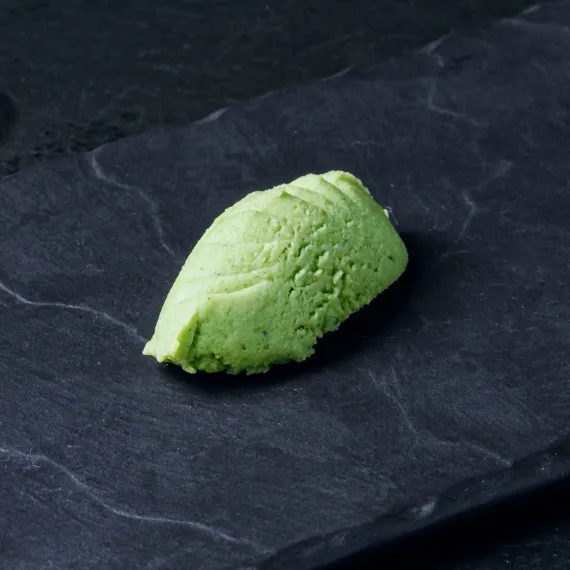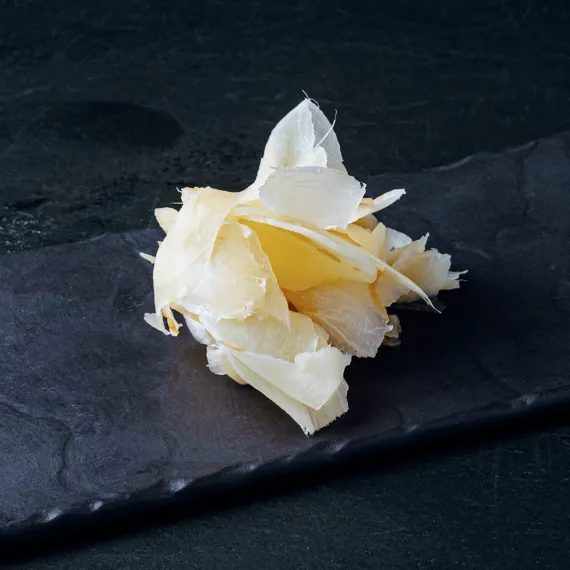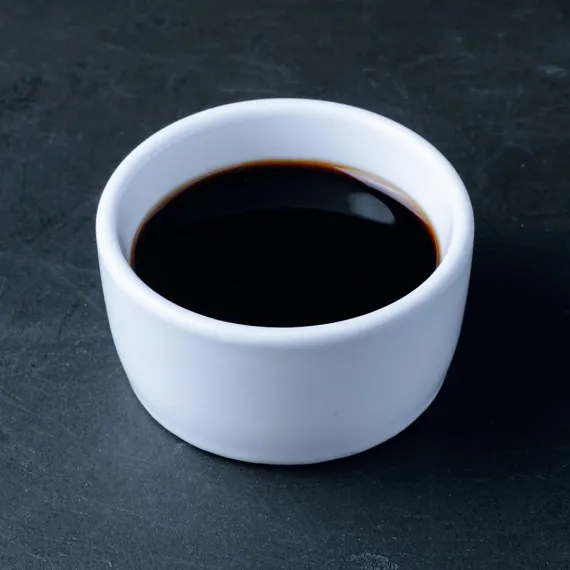 Pasta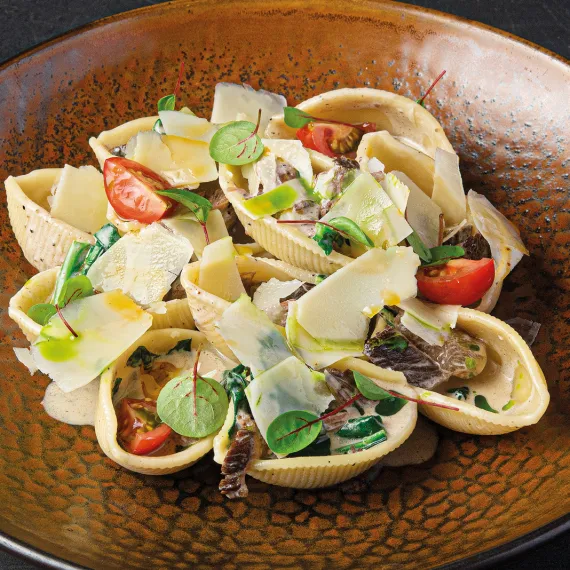 Abyssinia with calf cheeks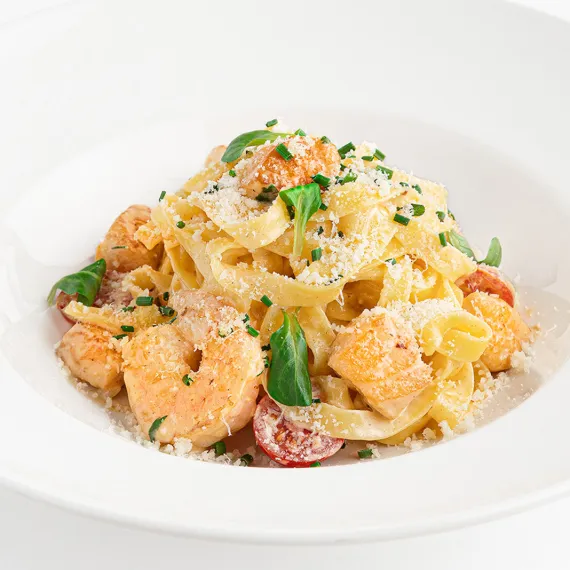 TAGLIATELLE IN CREAMY KIMCHI SAUCE WITH SHRIMP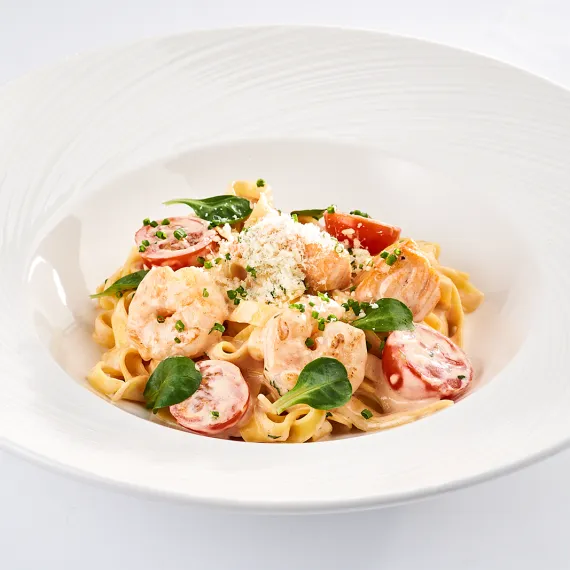 TAGLIATELLE IN CREAMY KIMCHI SAUCE WITH SALMON AND SHRIMP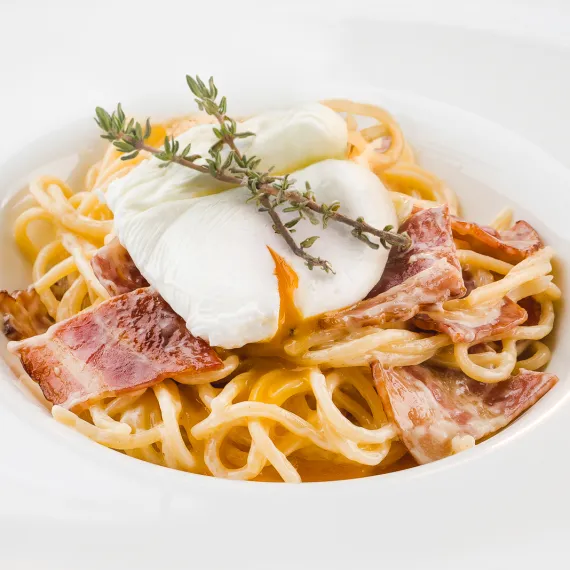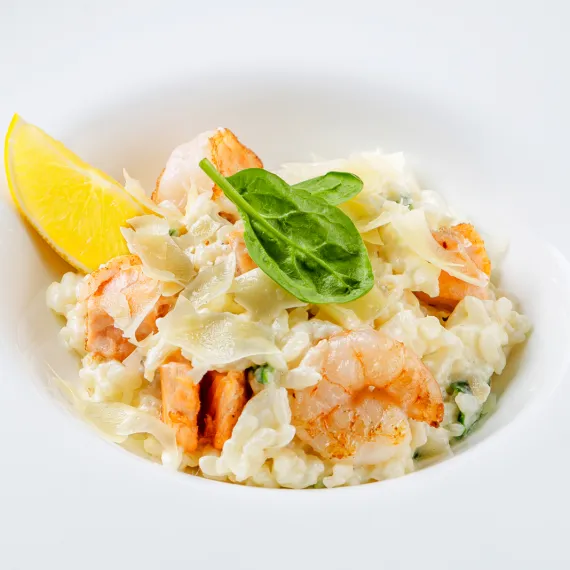 SALMON AND SHRIMP RISOTTO
Soups and Side Dishes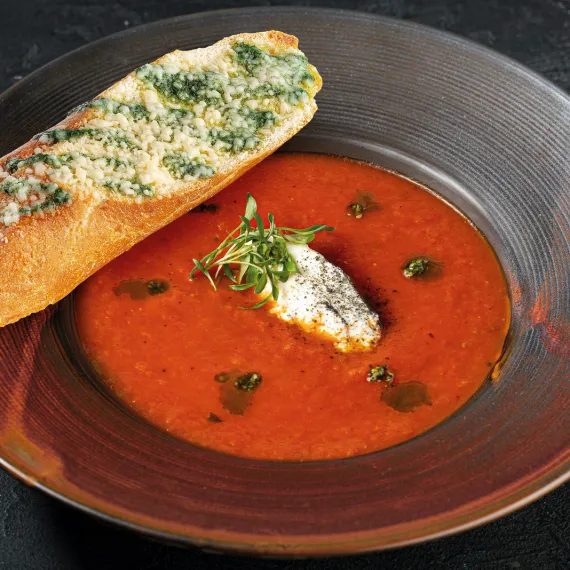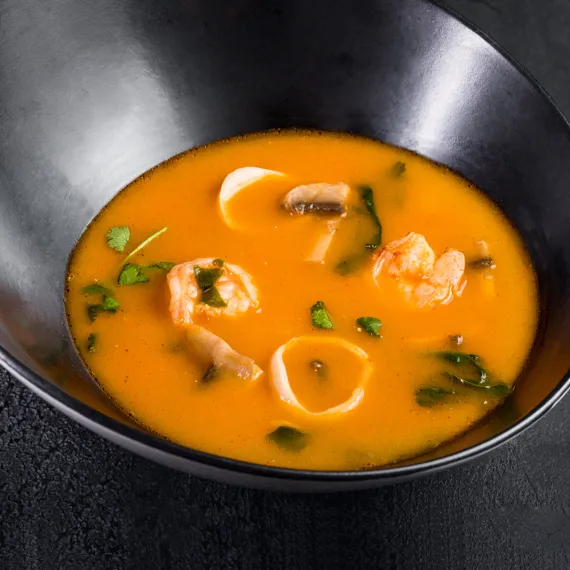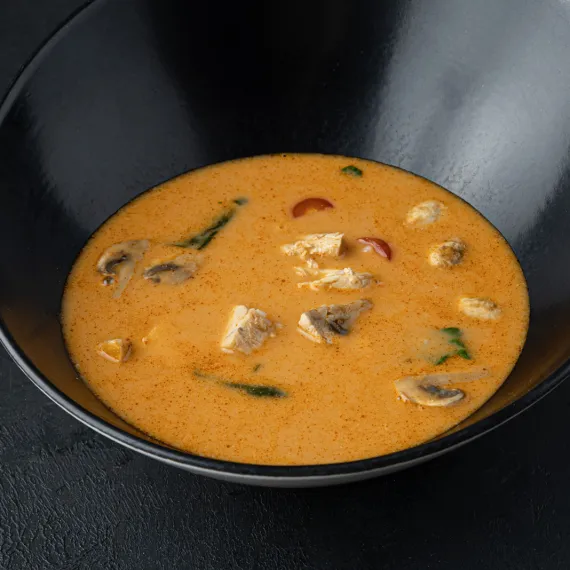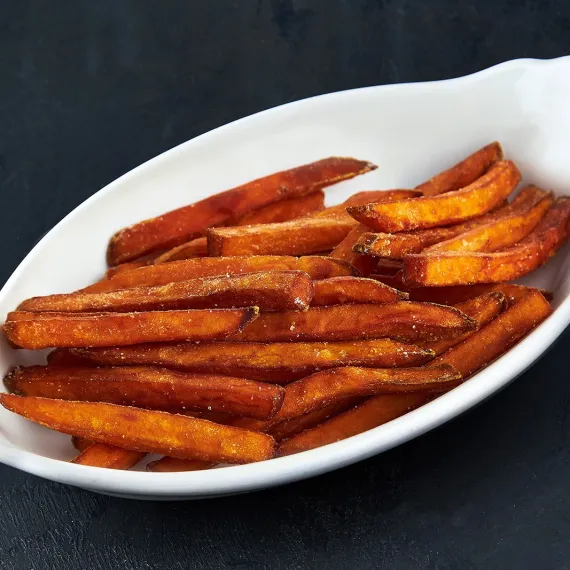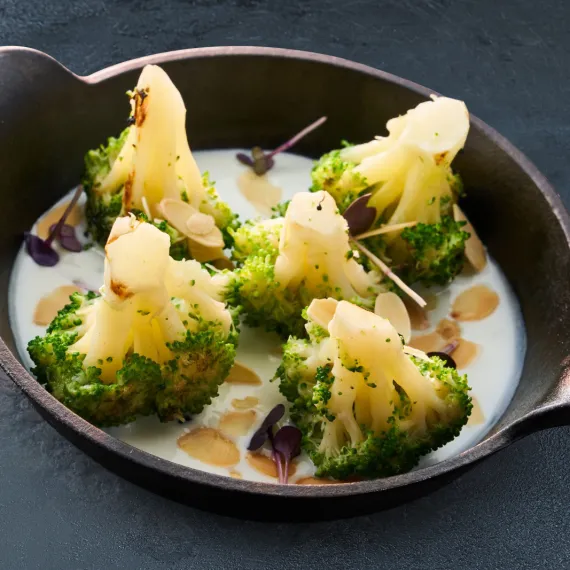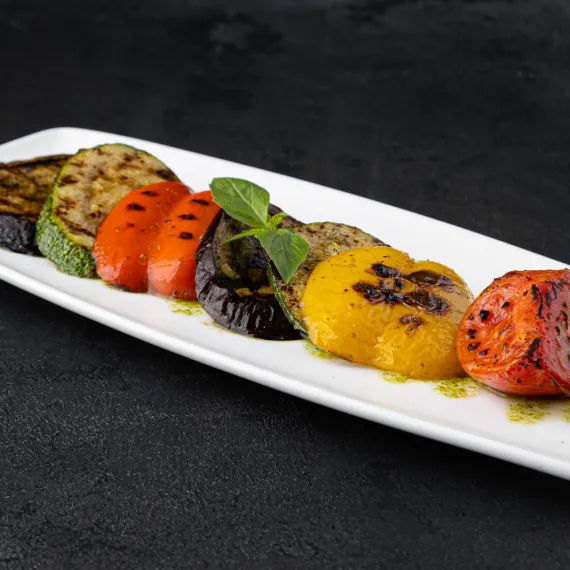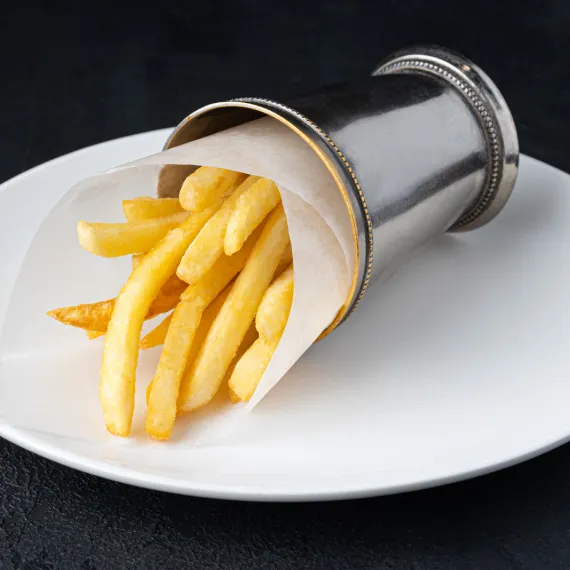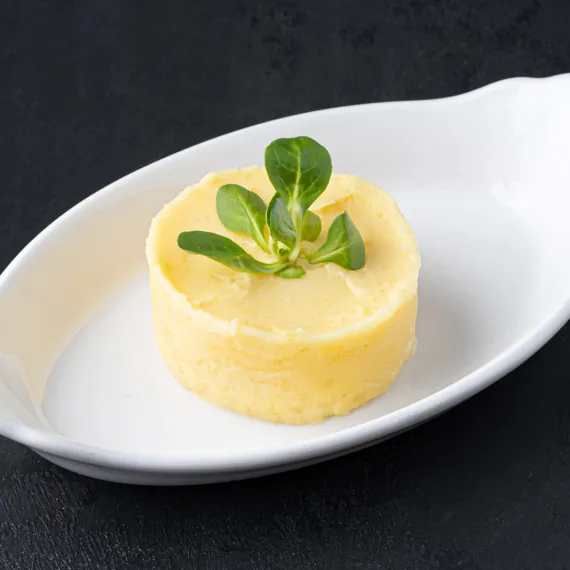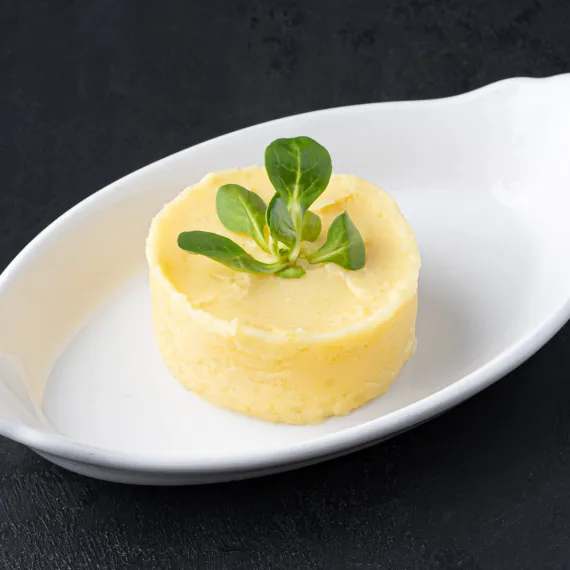 Mashed potatoes with truffle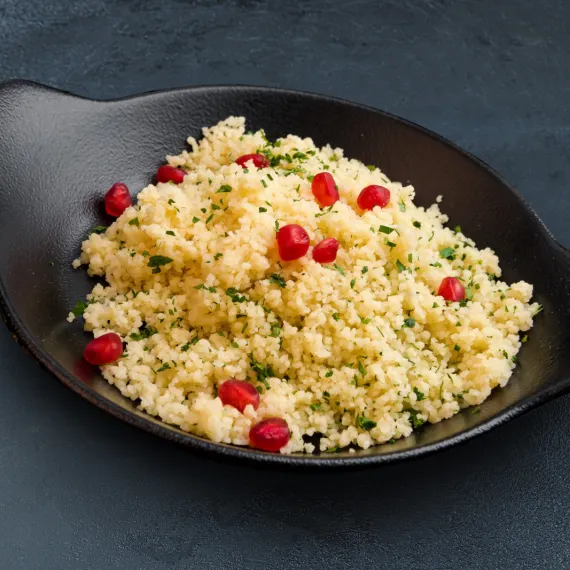 Kids menu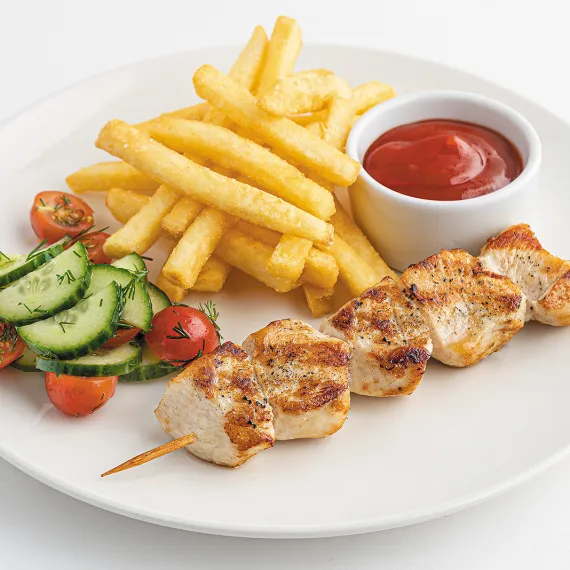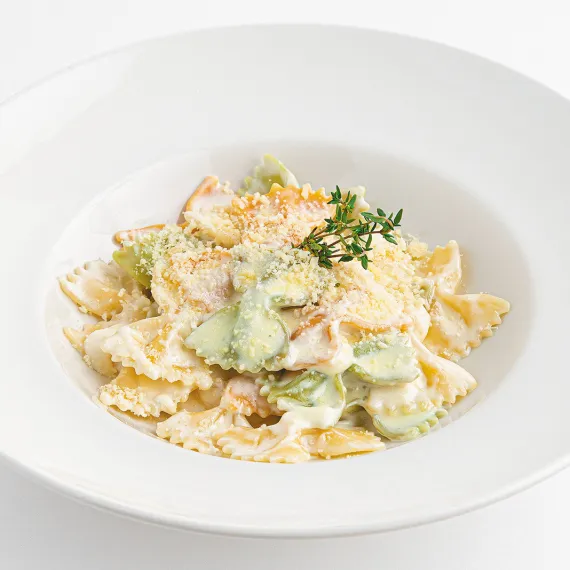 Pasta "Colorful butterflies"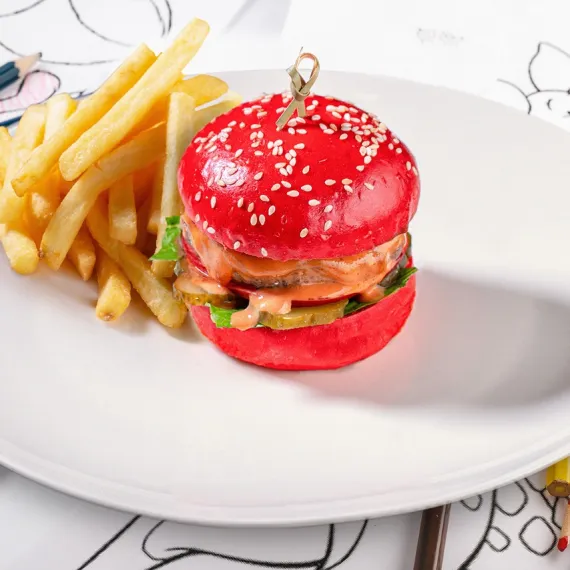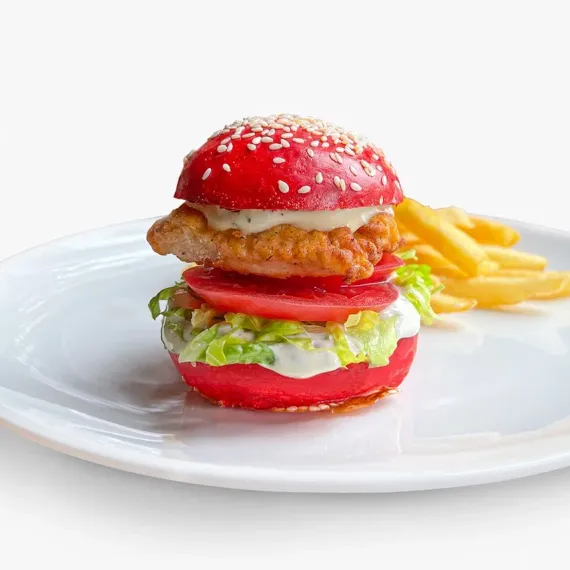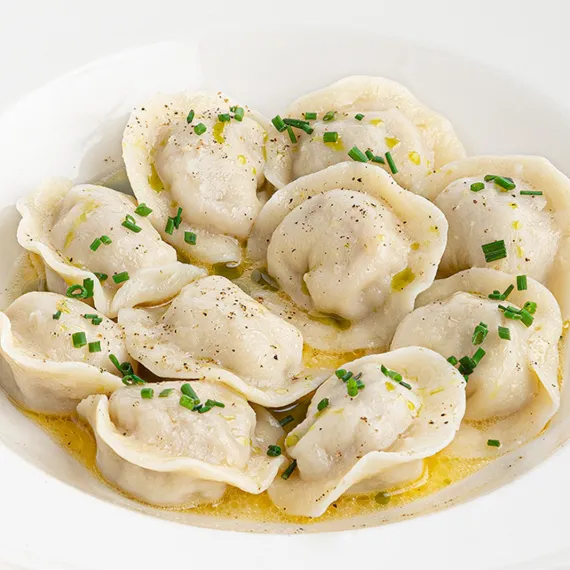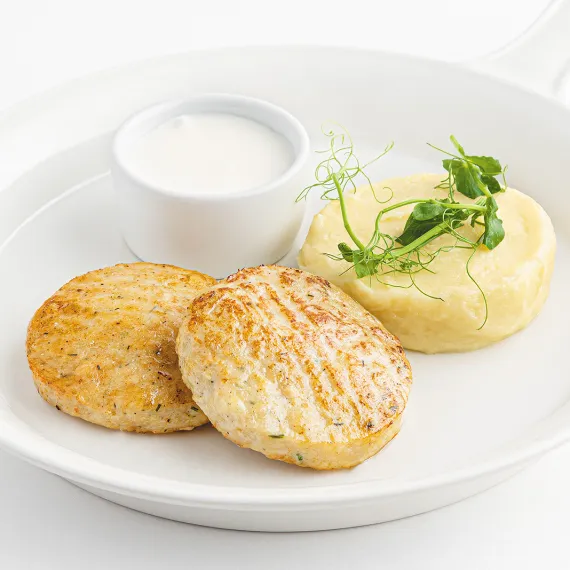 Chicken cutlets with mashed potatoes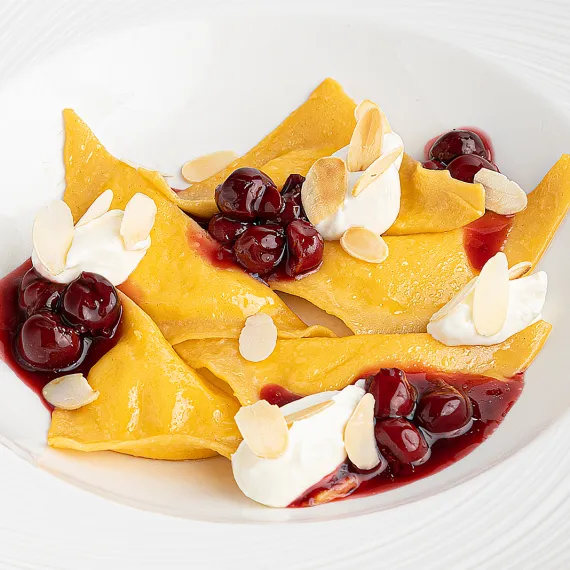 Dumplings with cottage cheese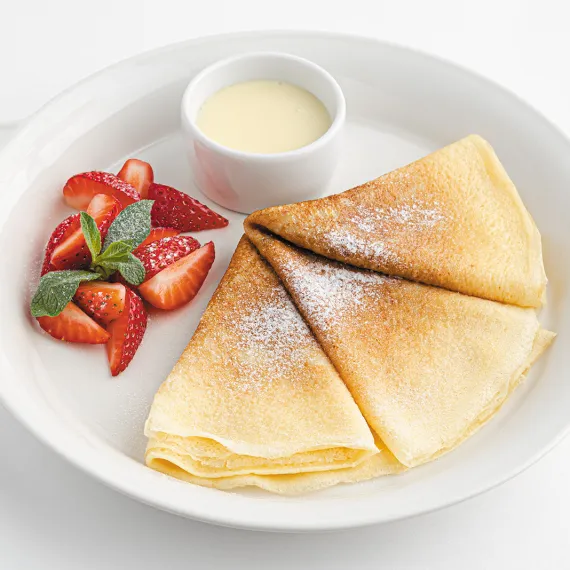 Pancakes with strawberries and condensed milk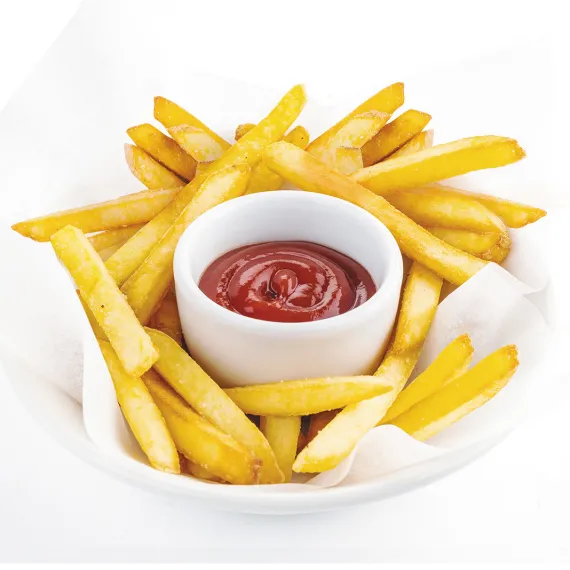 Desserts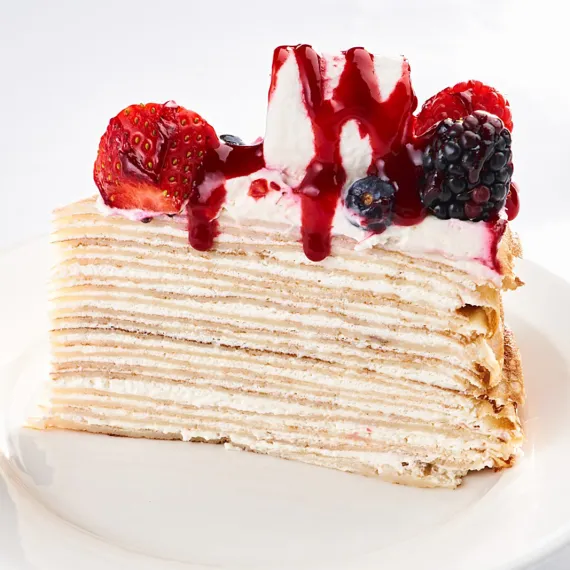 Crepe cake with berries & marshmallows (slice)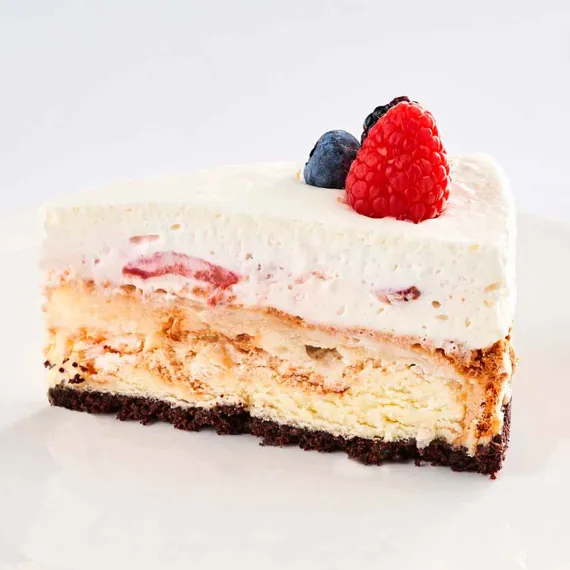 Signature Upside Down Cake (slice)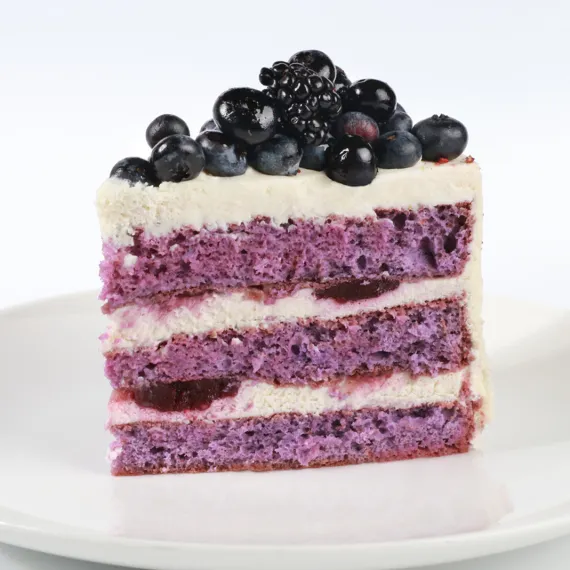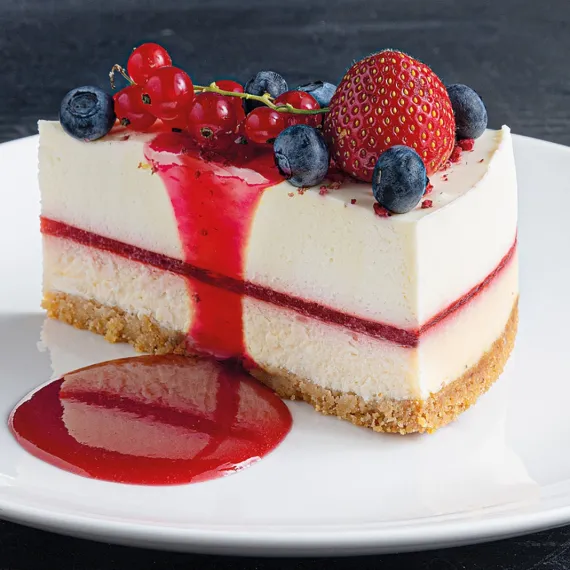 Berry Cheesecake (serving)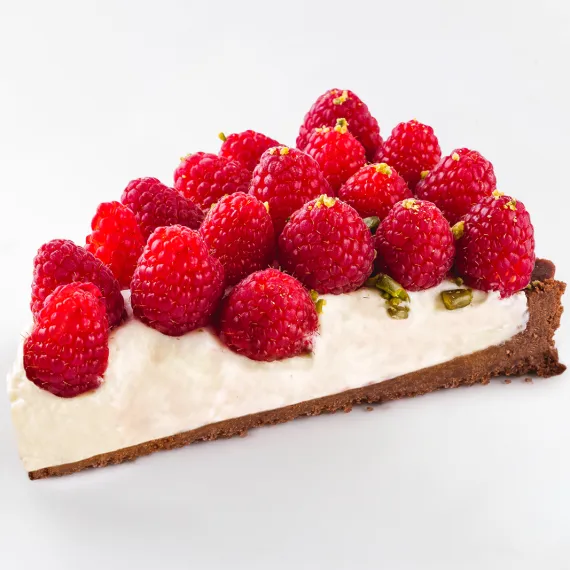 Raspberry chocotart (slice)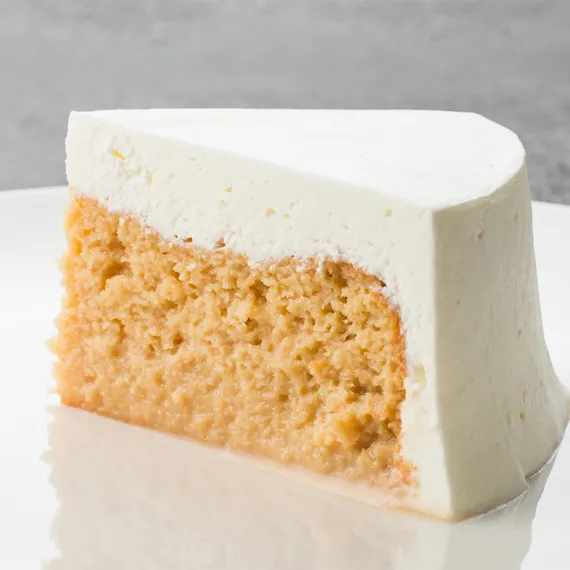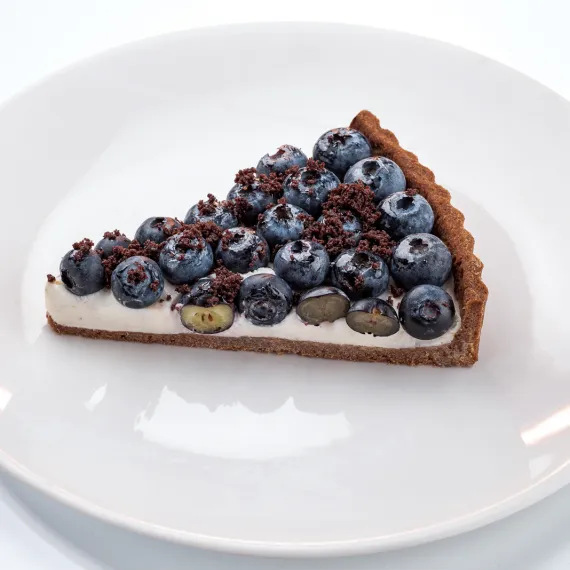 Blueberry chocotart (slice)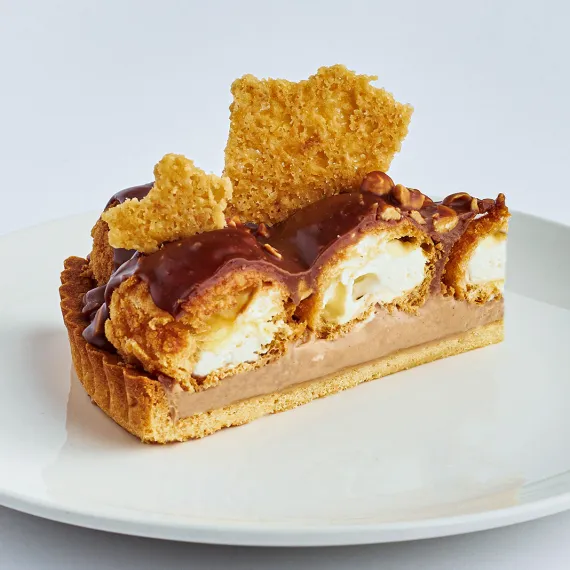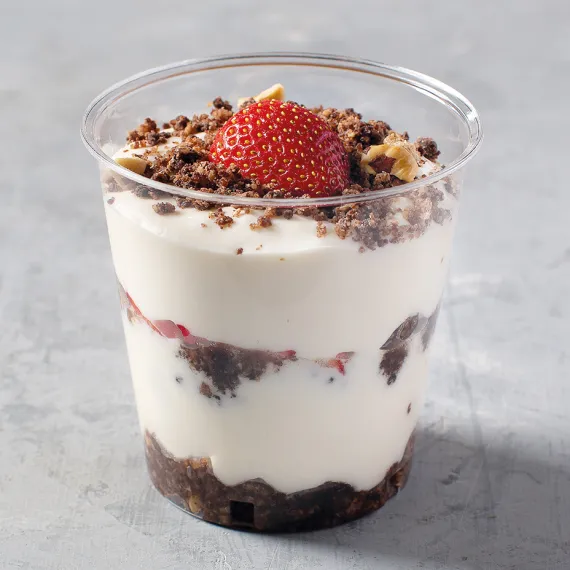 DESSERT WITH STRAWBERRIES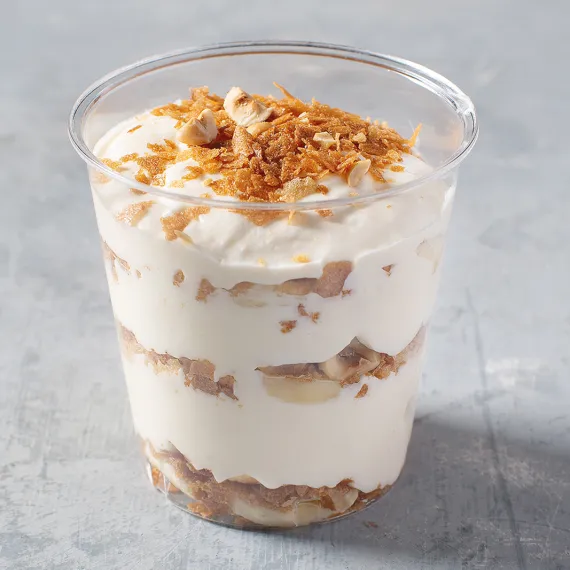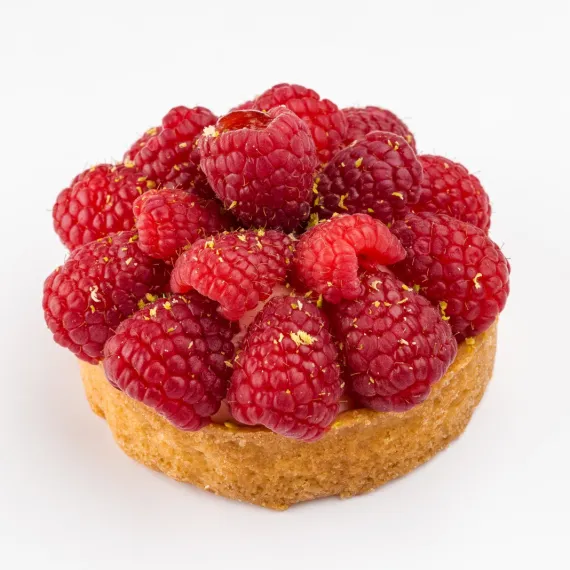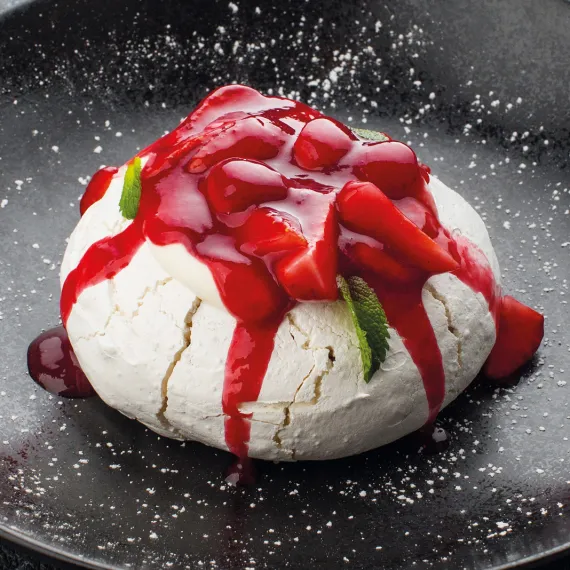 Big cupcake sour cream with berries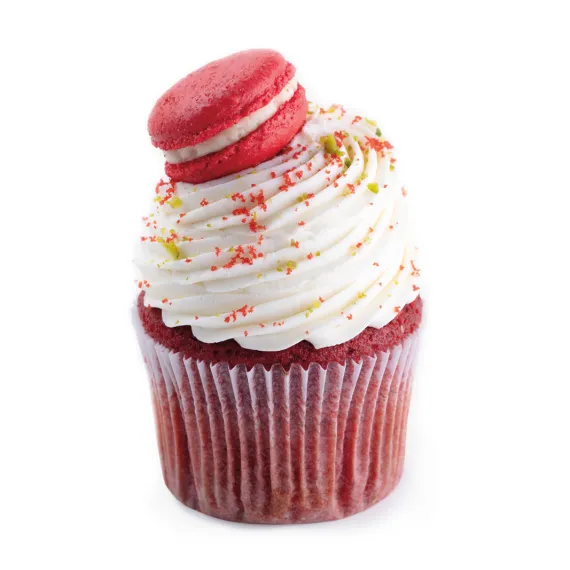 Big cupcake red velvet with strawberries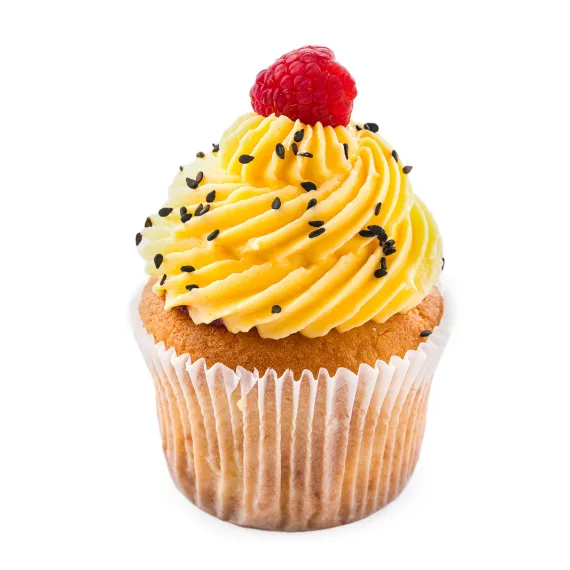 BIG PASSION FRUIT CUPCAKE-RASPBERRY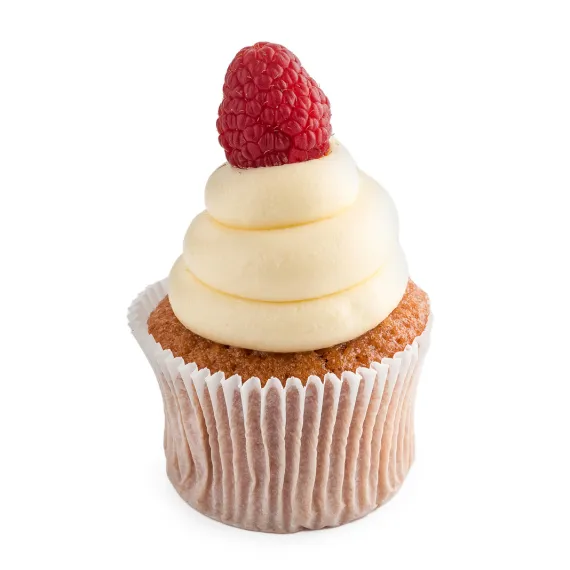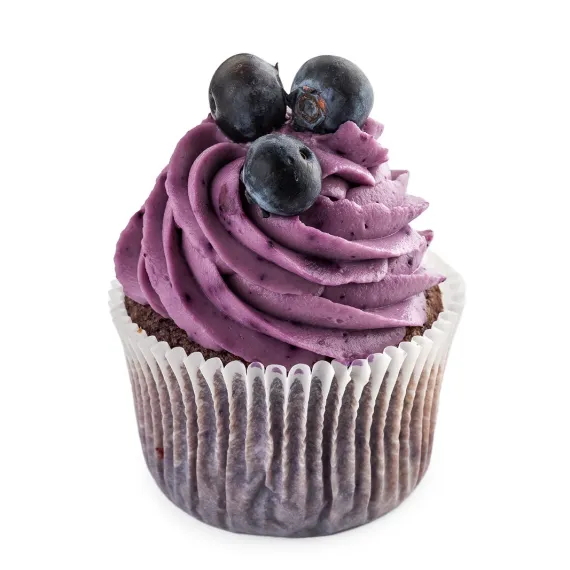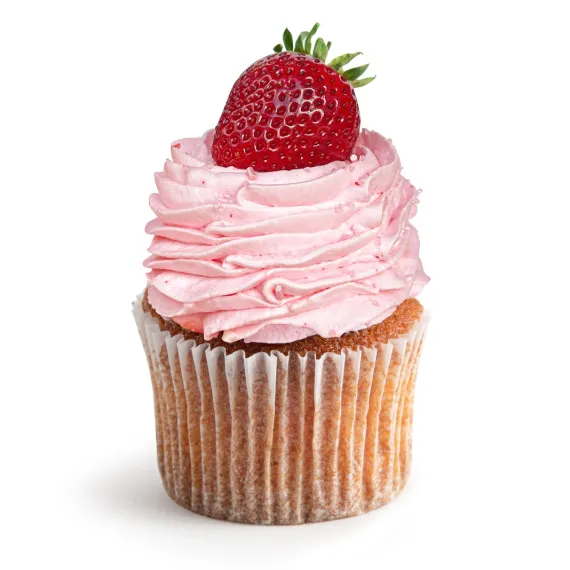 Big Strawberry Cupcake with Cream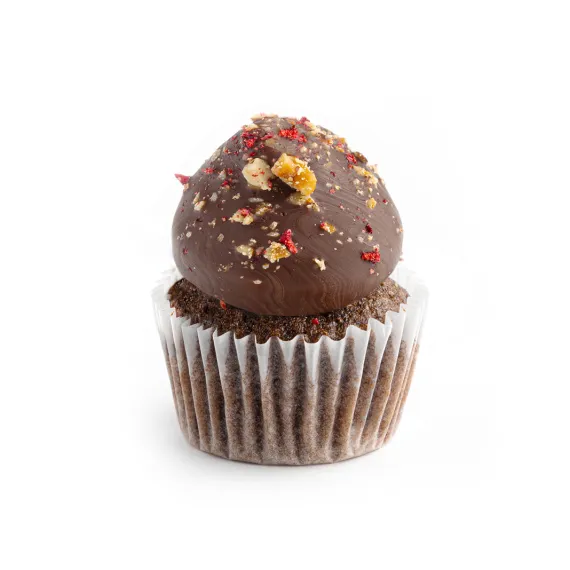 Mini cupcake marshmallows in chocolate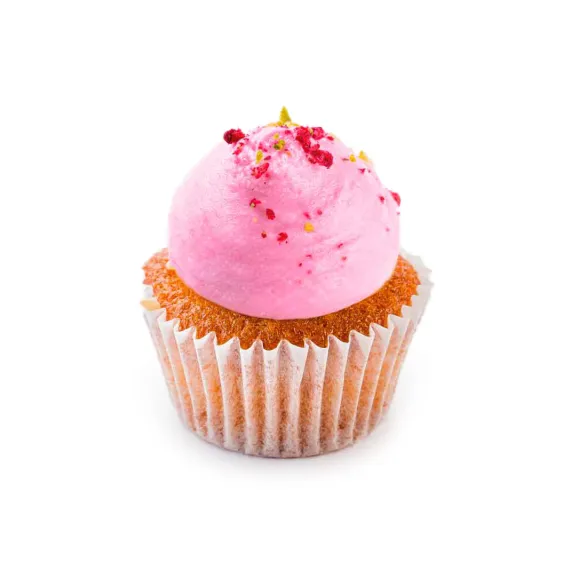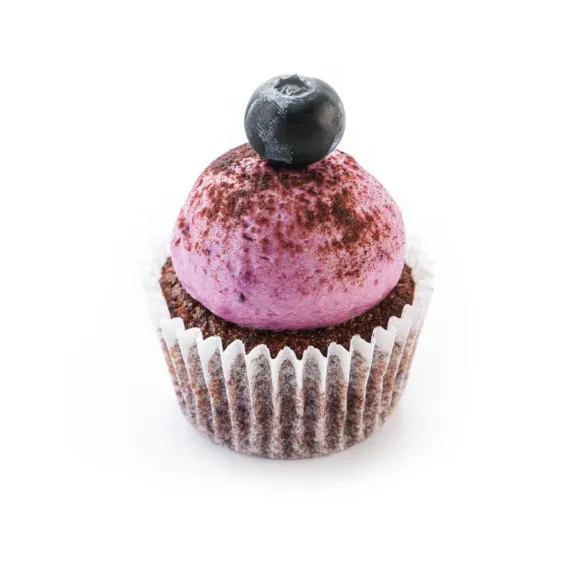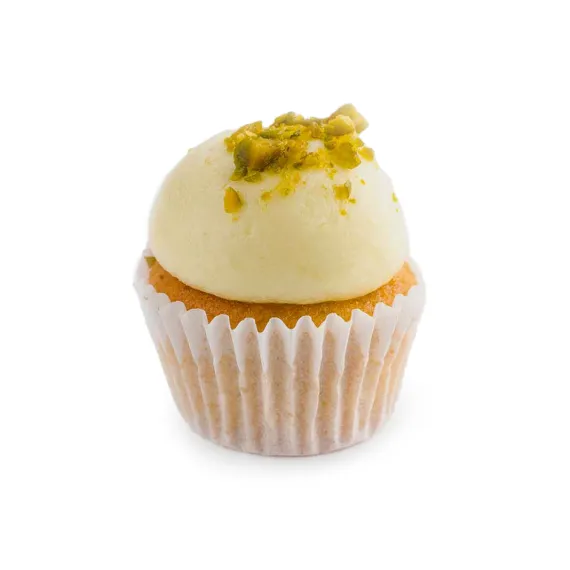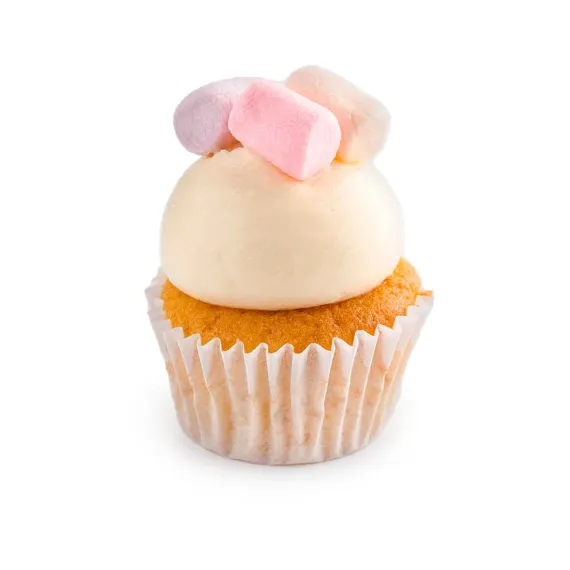 Toasted Marshmallow Mini cupcake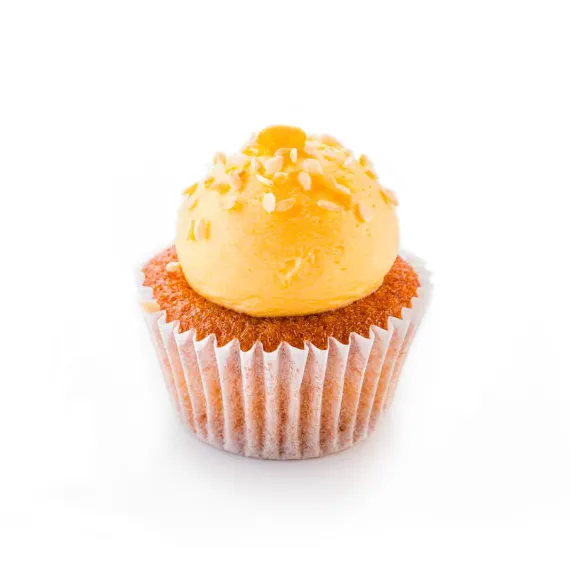 MINI MANGO RASPBERRY CUPCAKE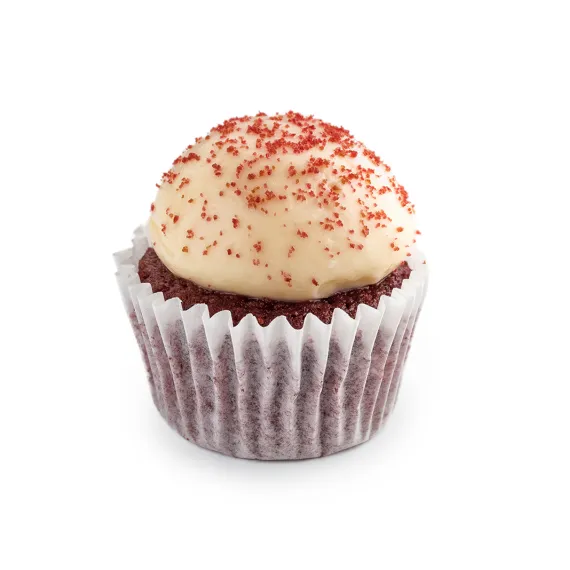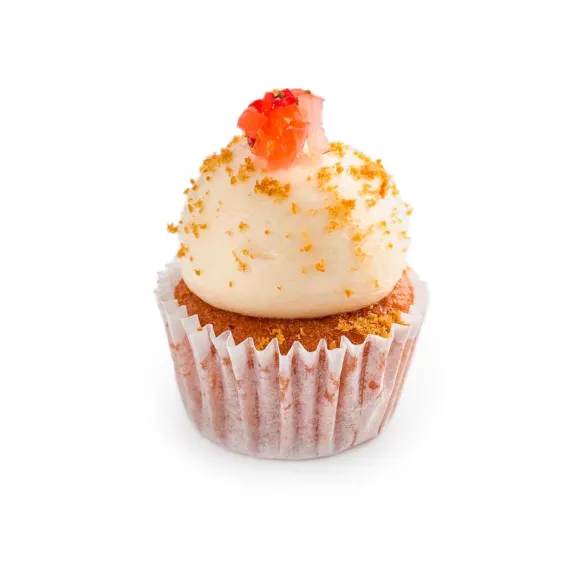 MINI CUPCAKE STRAWBERRY CHEESECAKE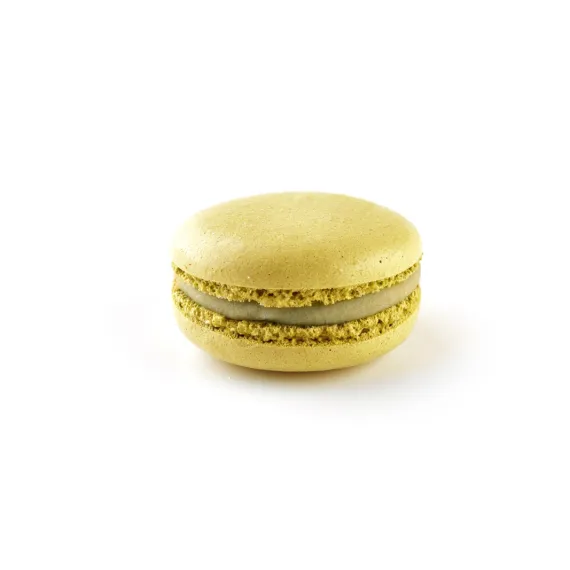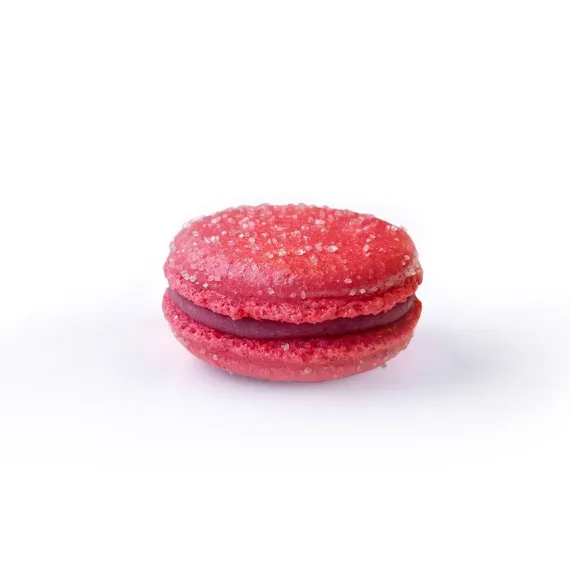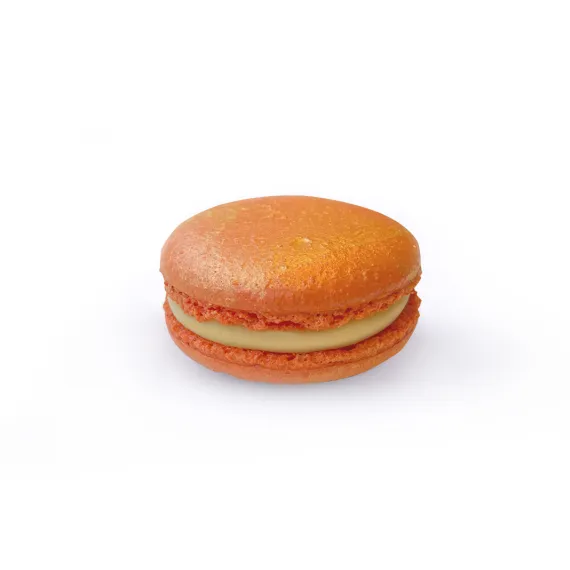 Macaroon with Passion fruit - red orange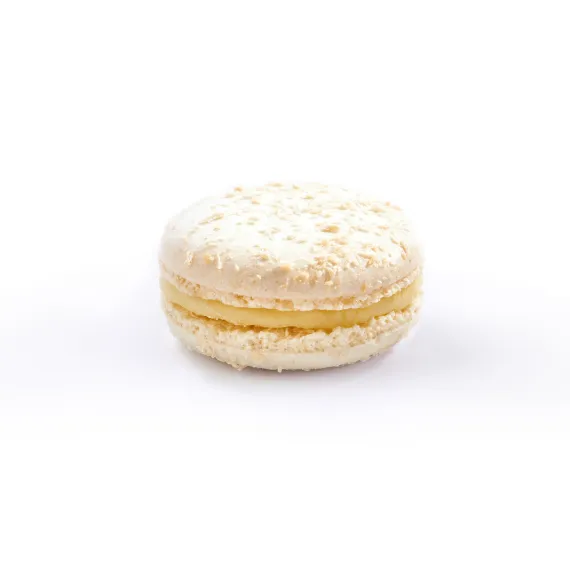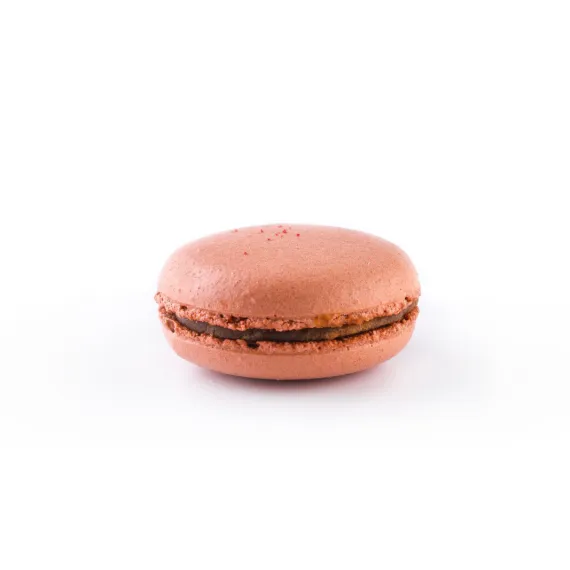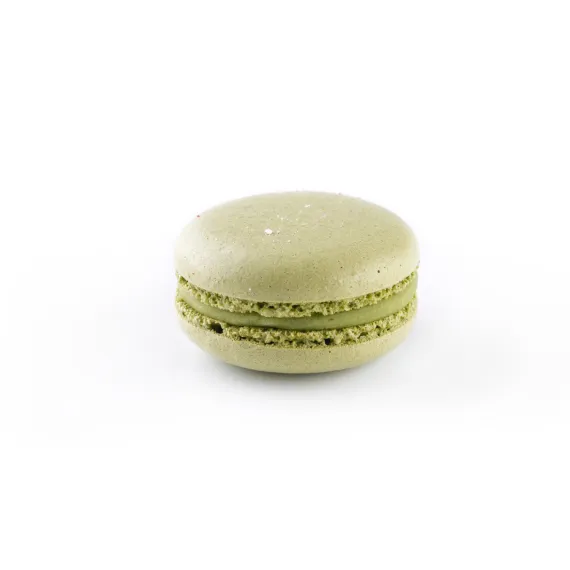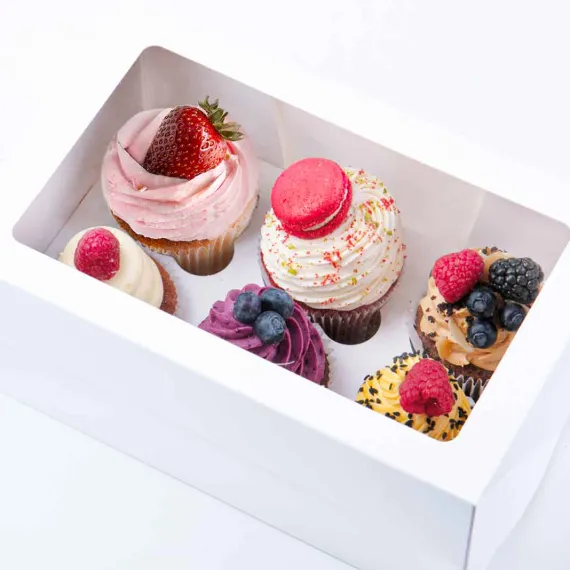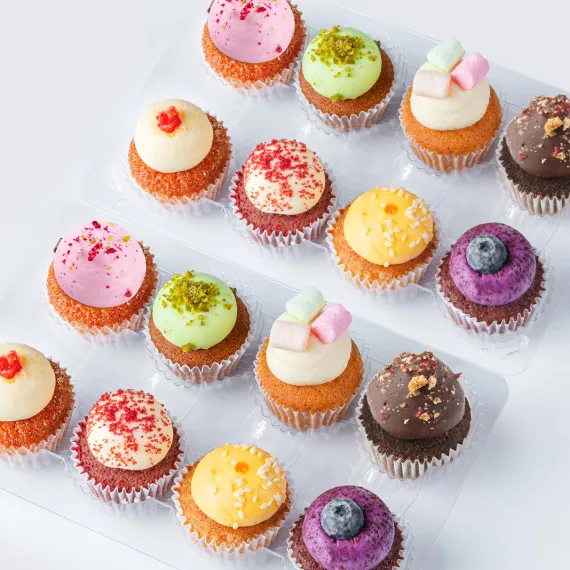 Whole cakes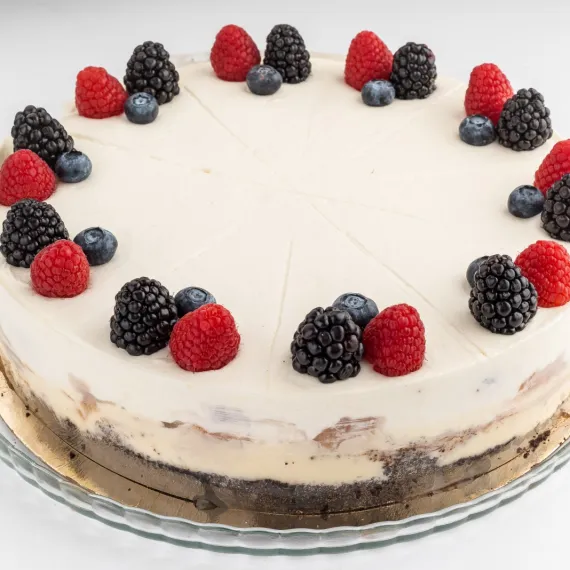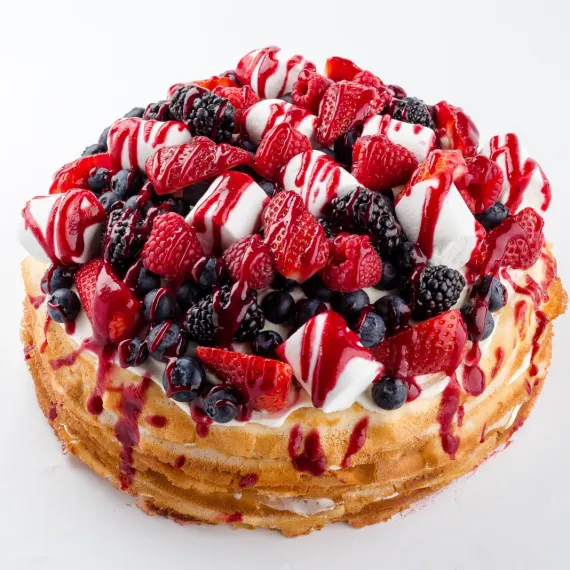 Crepe cake with berries & marshmallows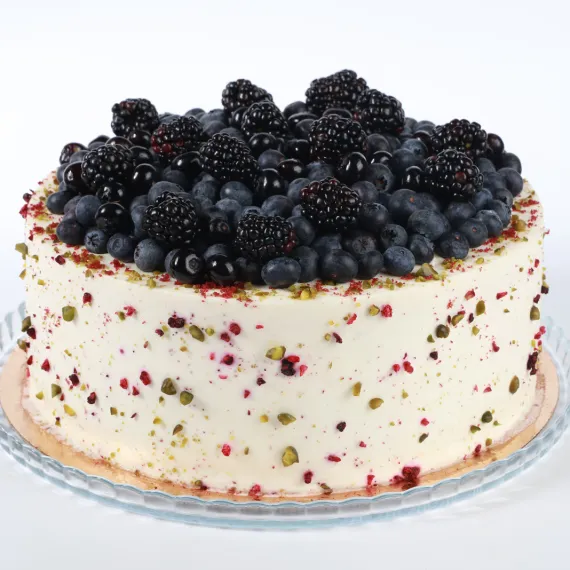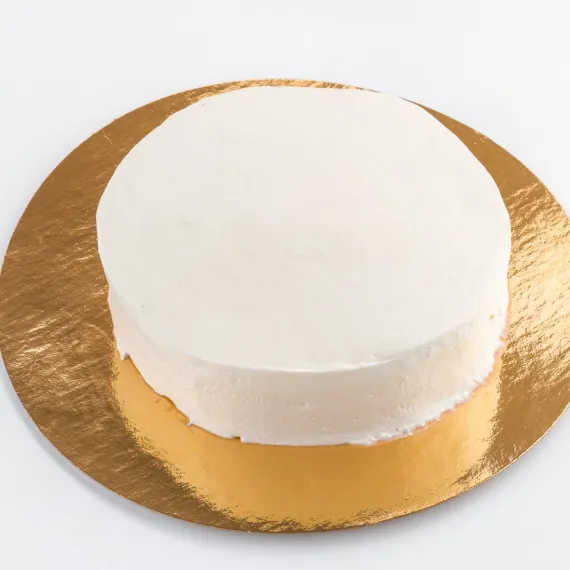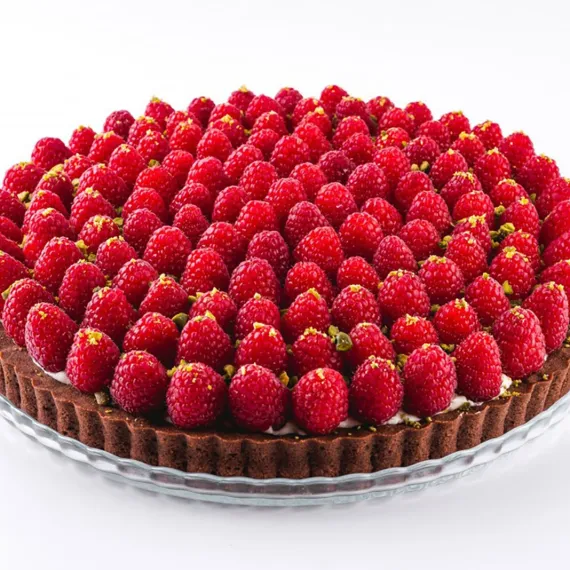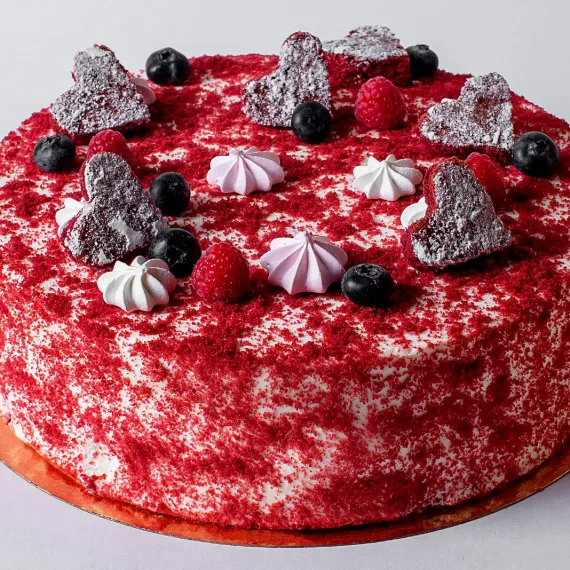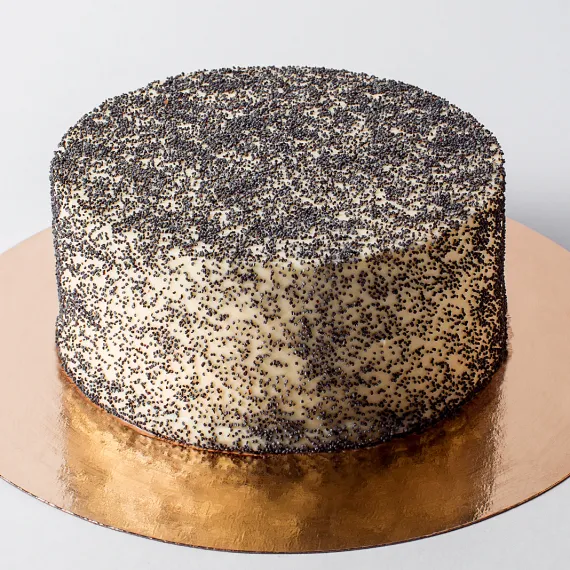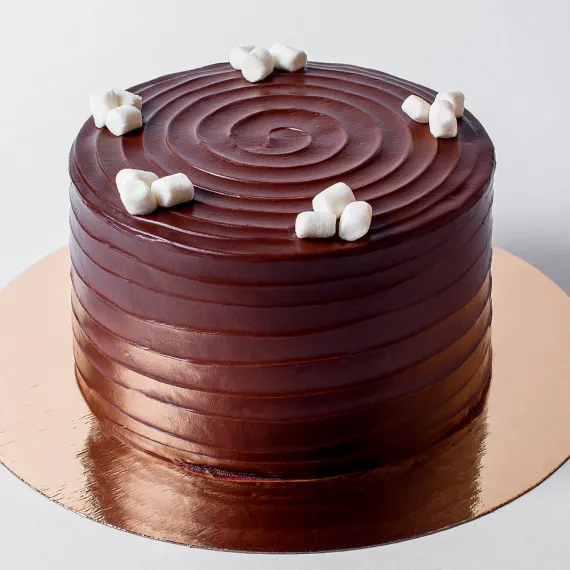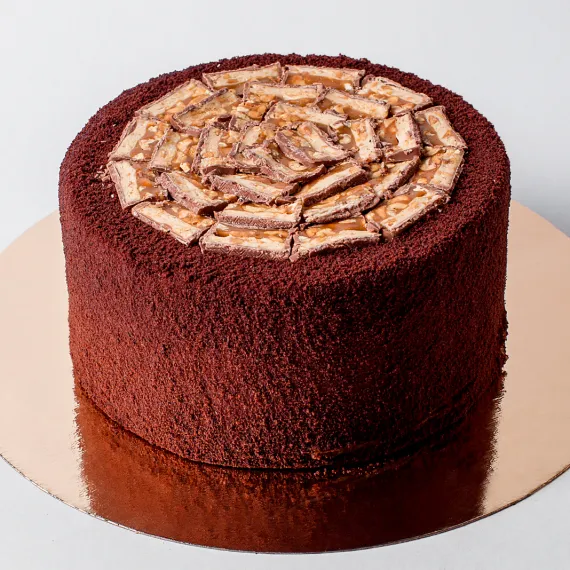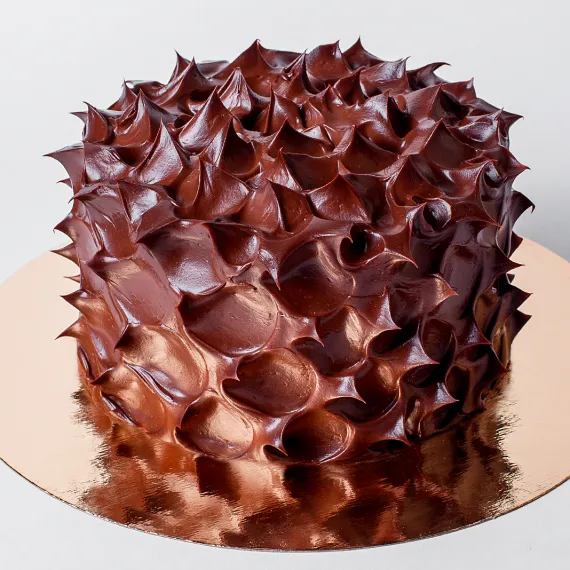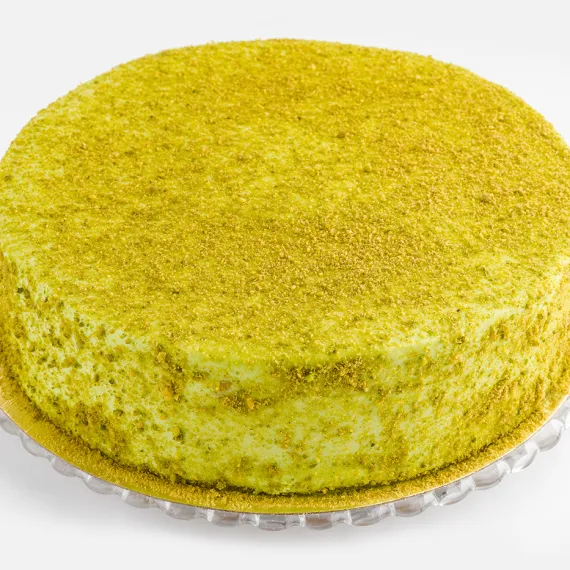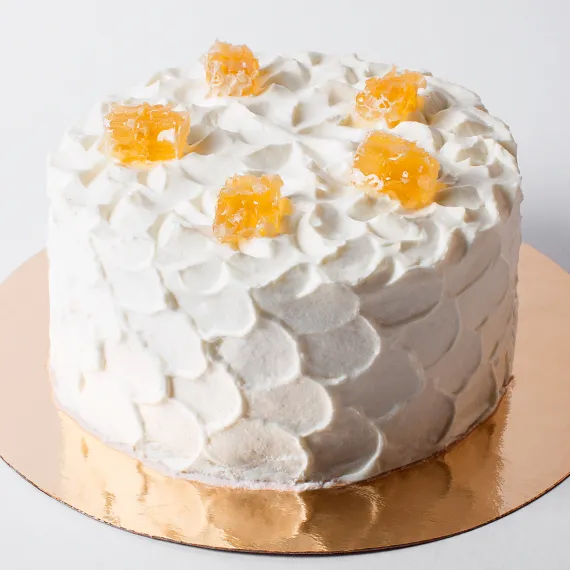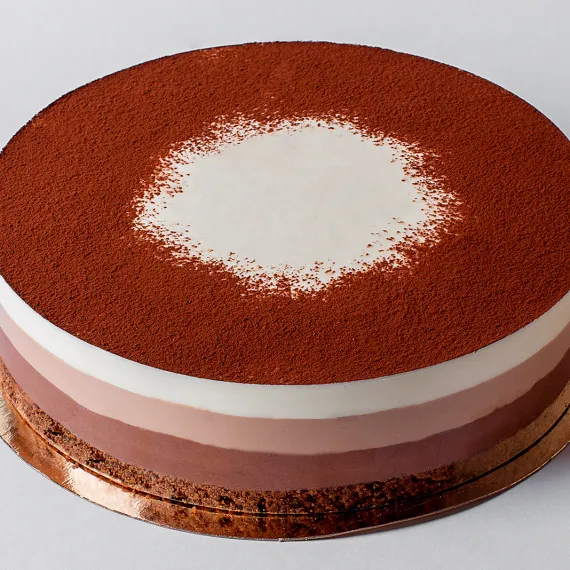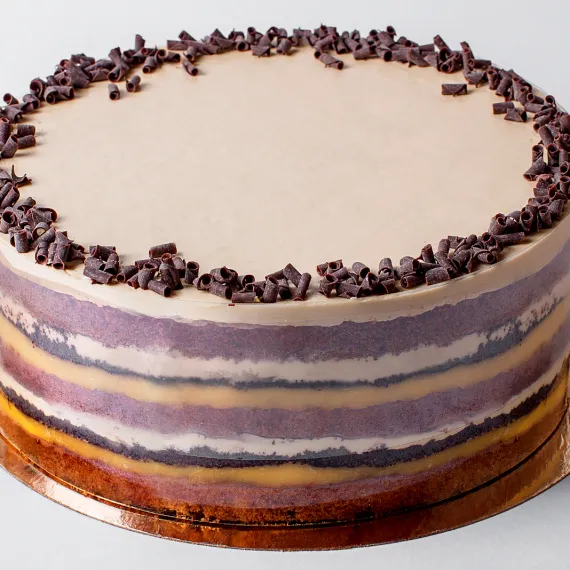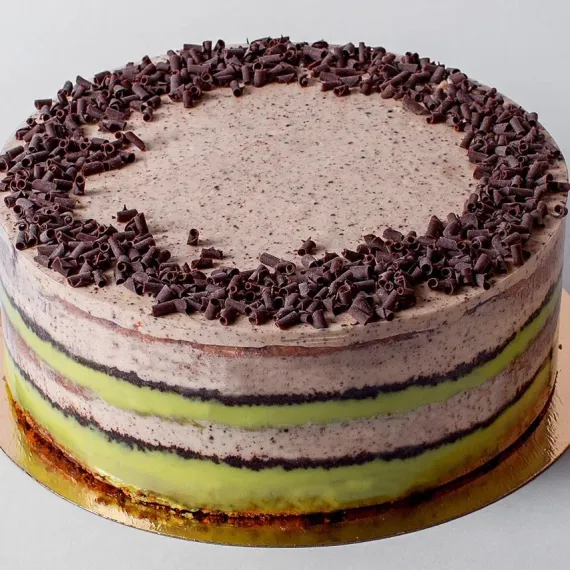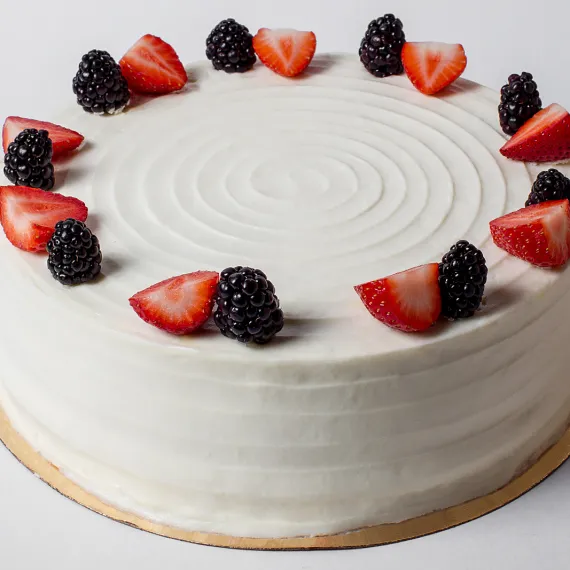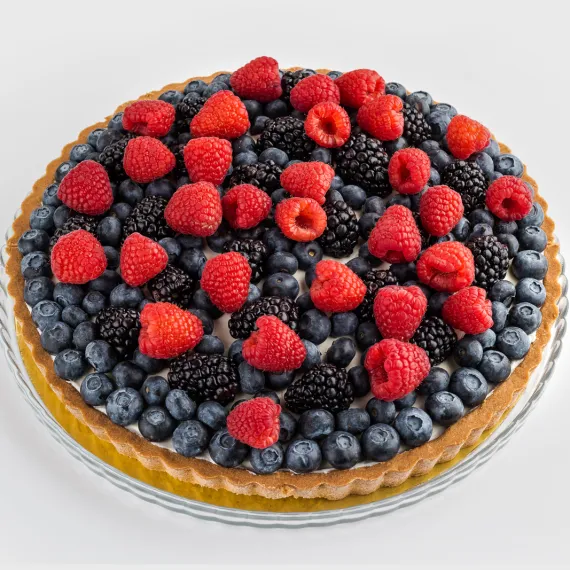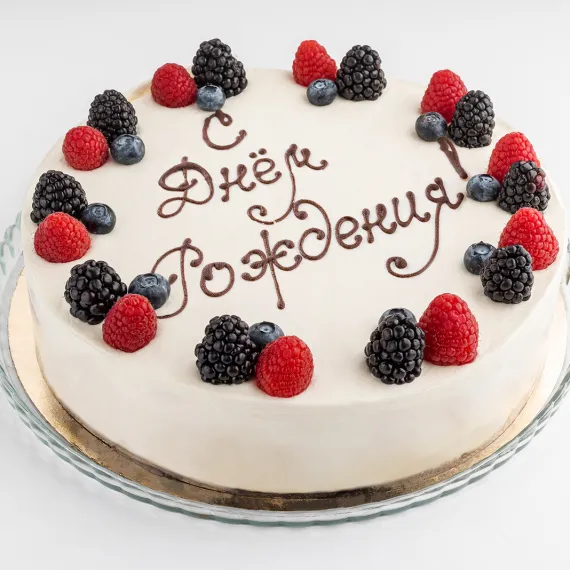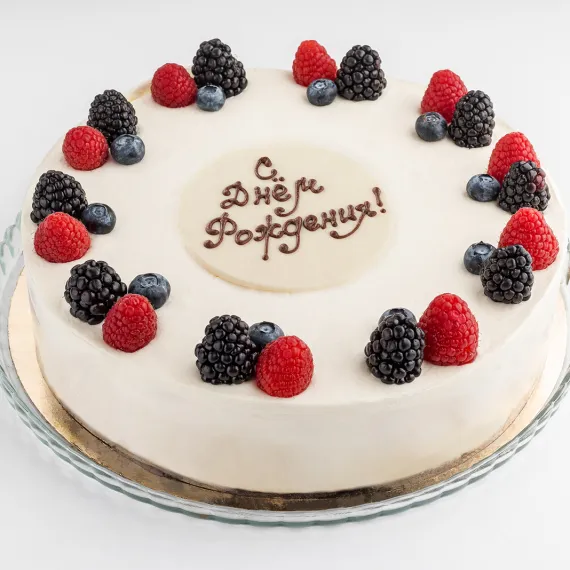 CHOCOLATE PLATE WITH LETTER
Sauces and toppings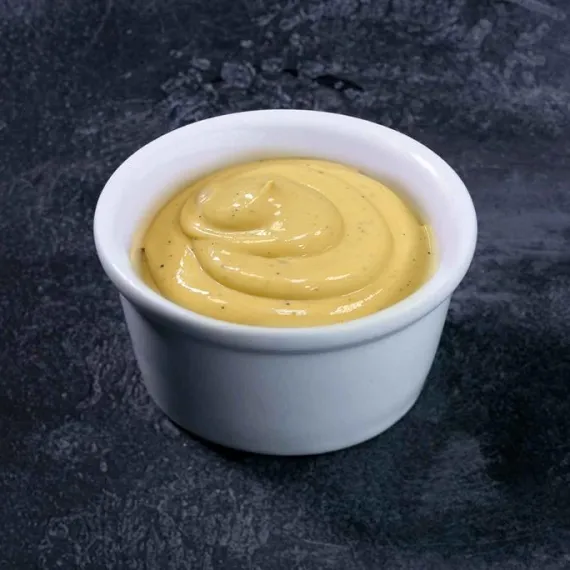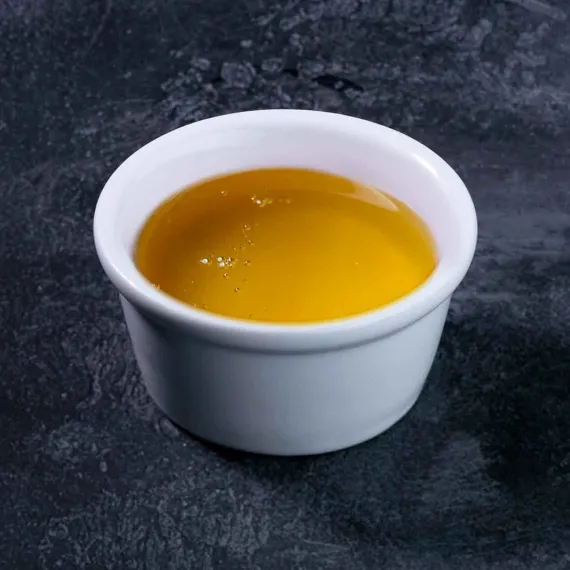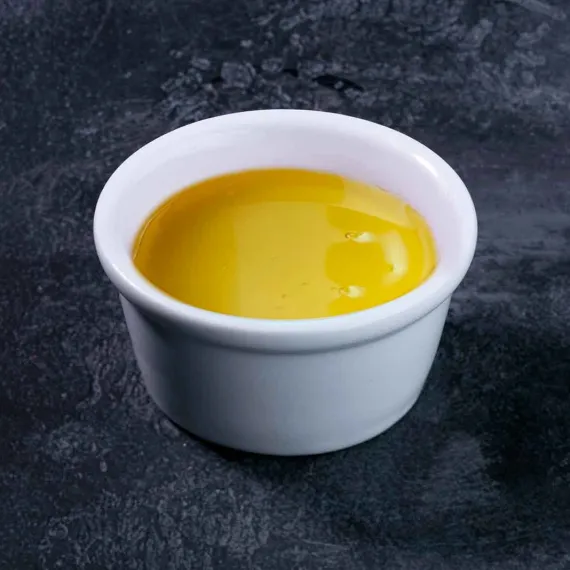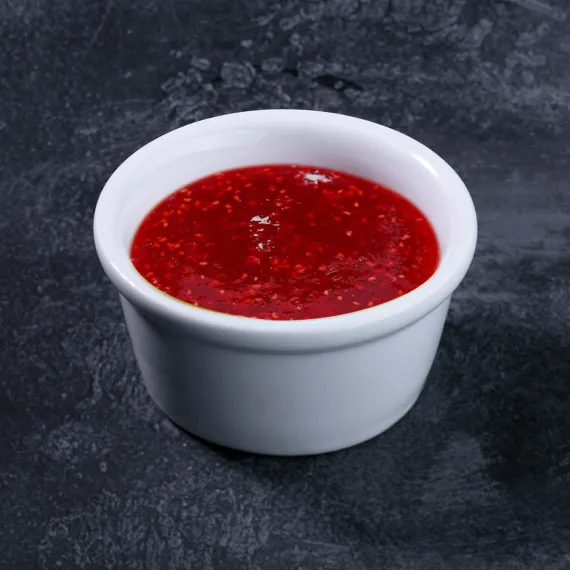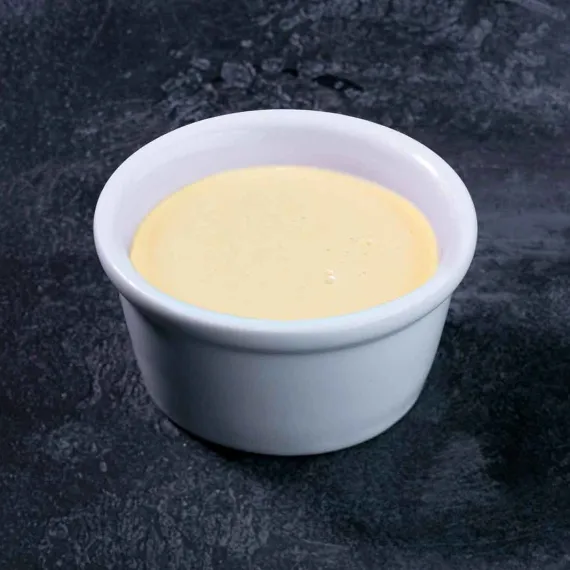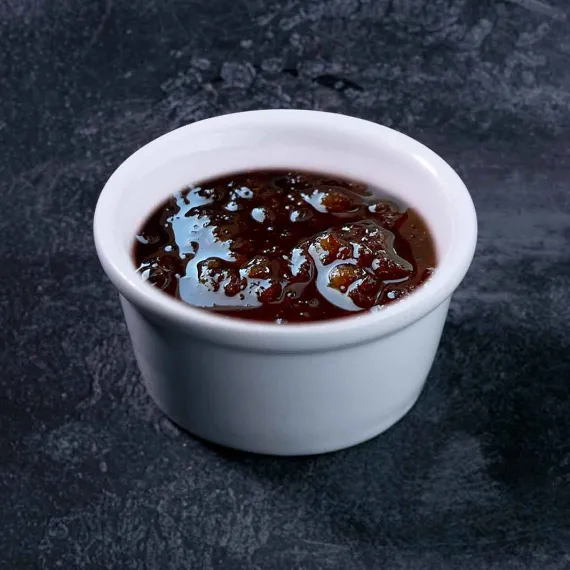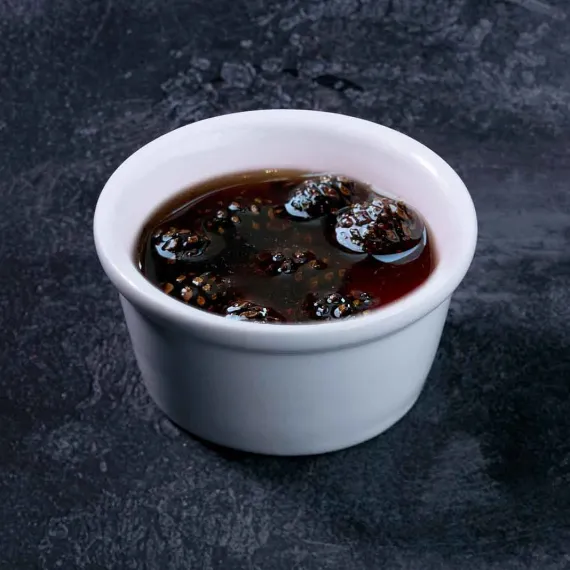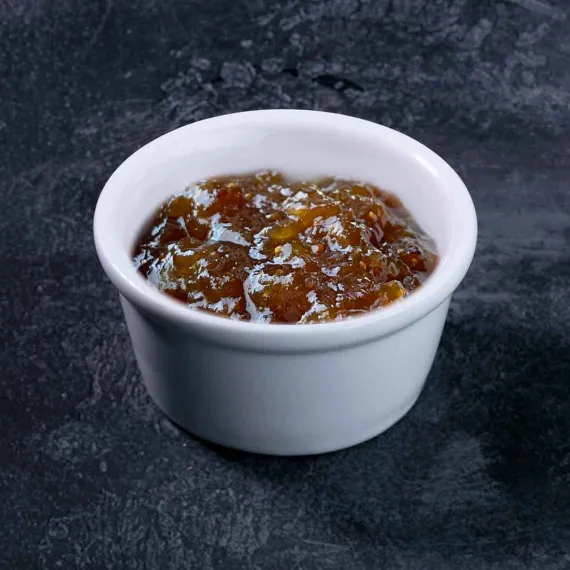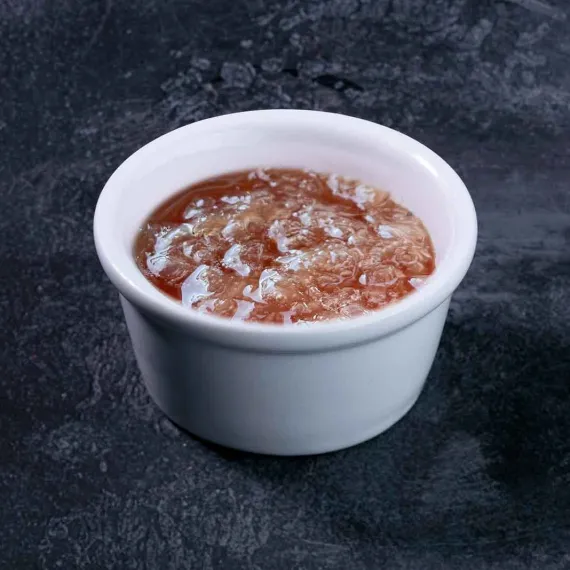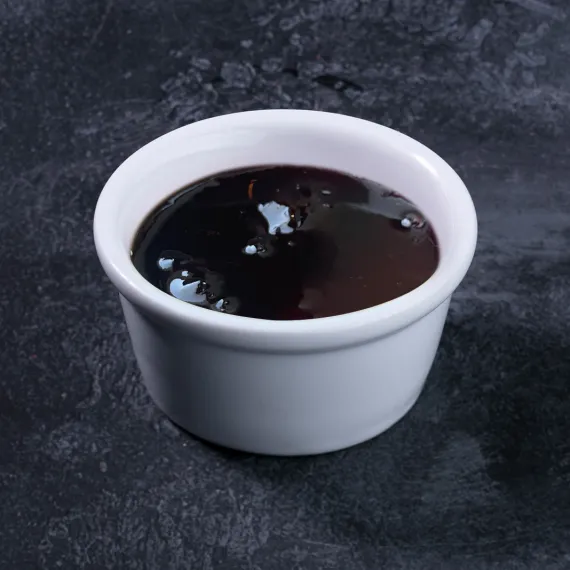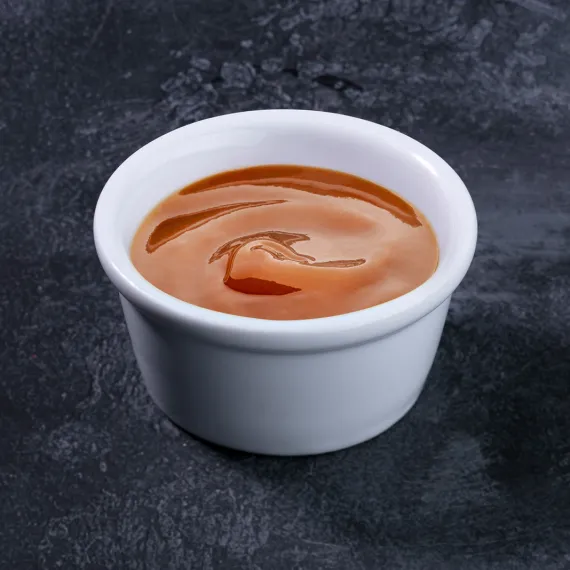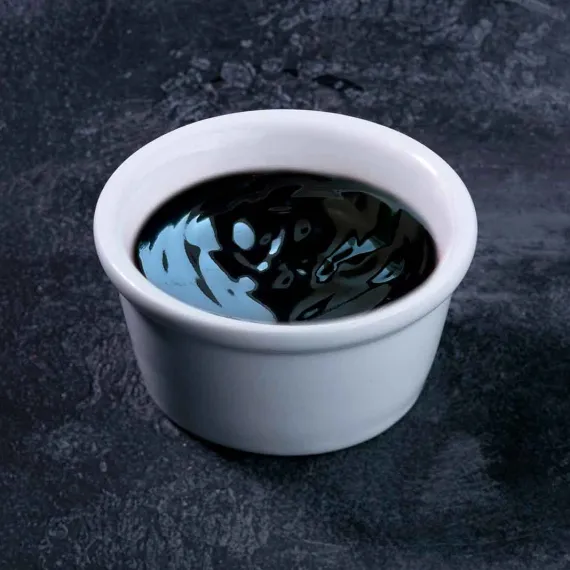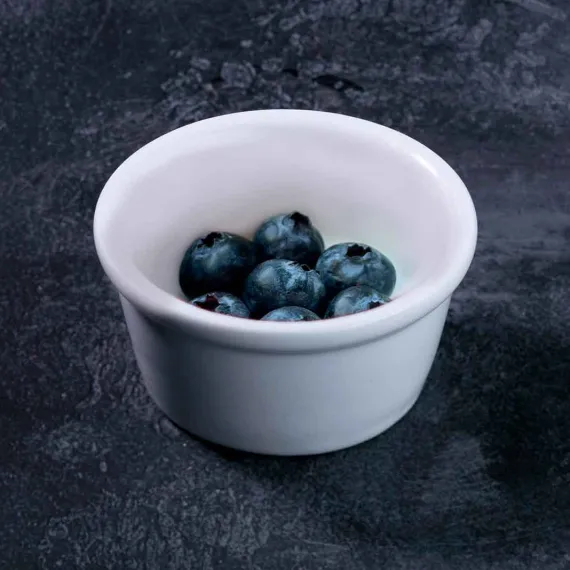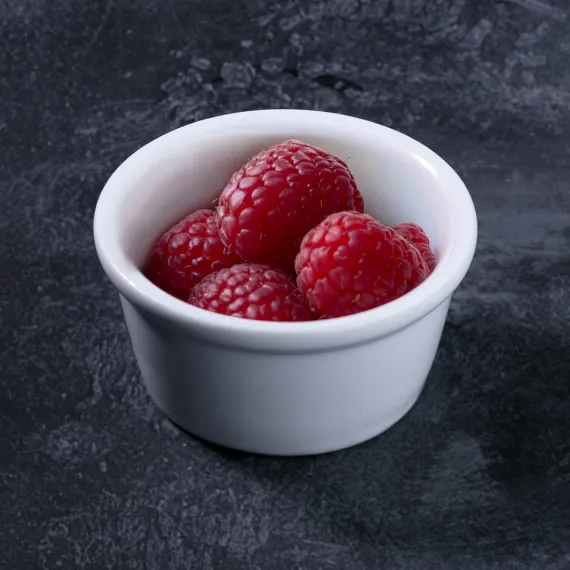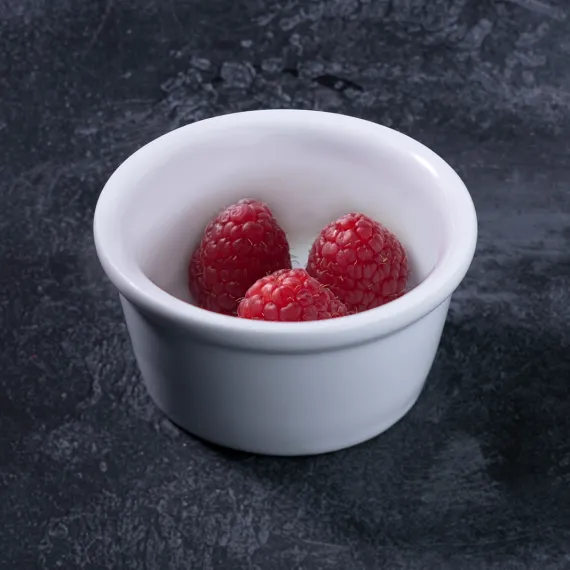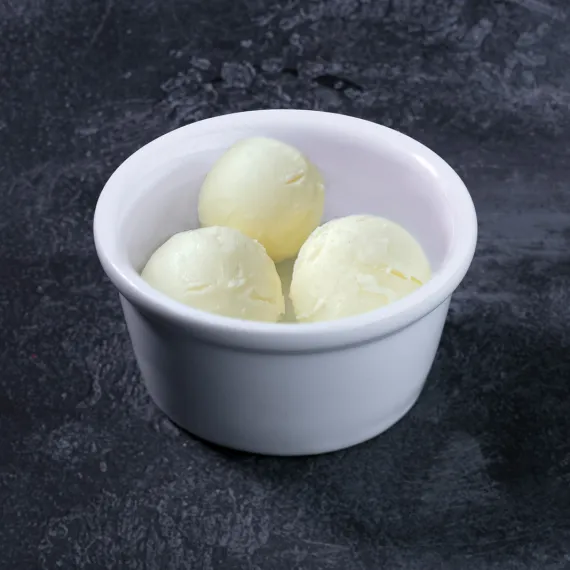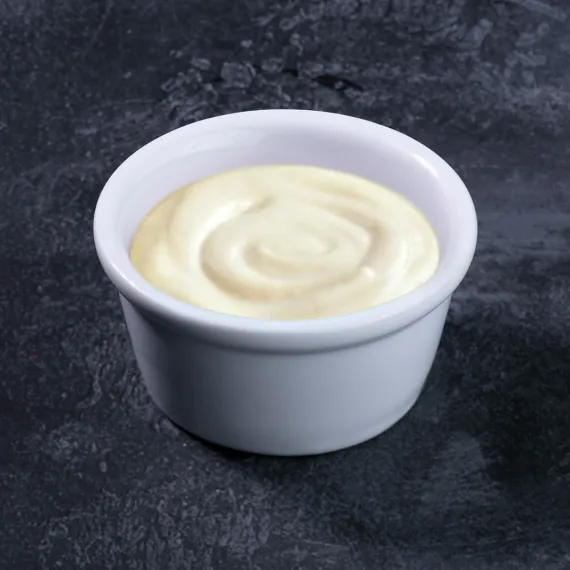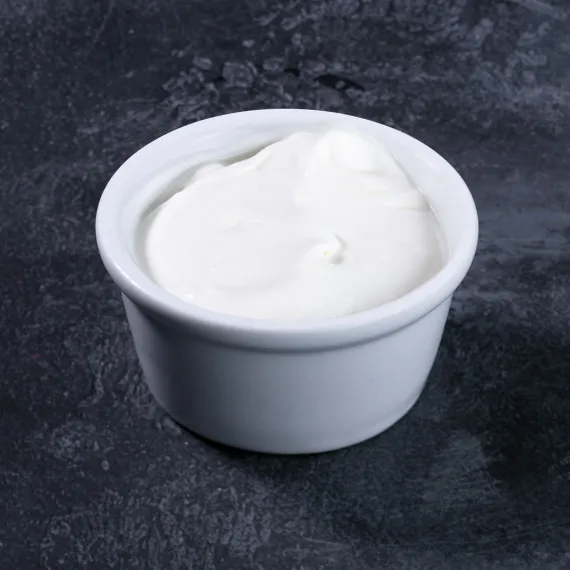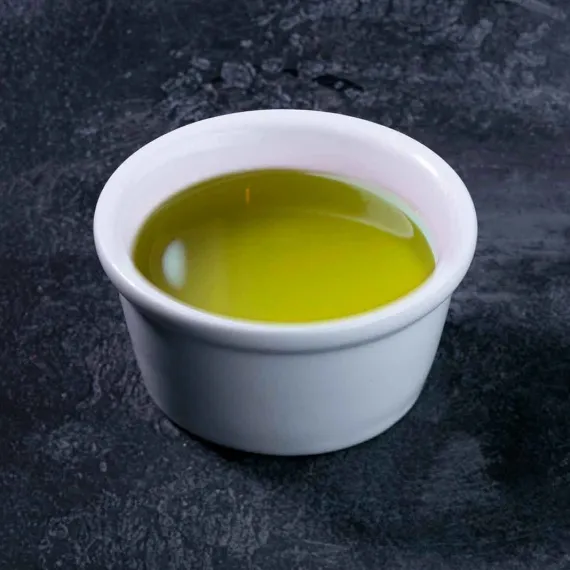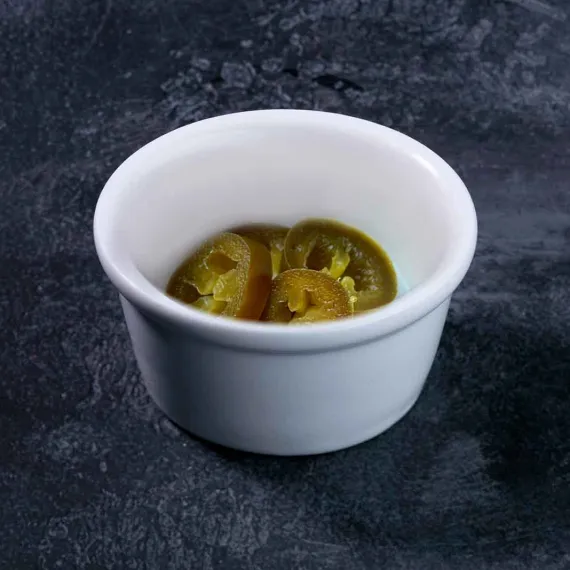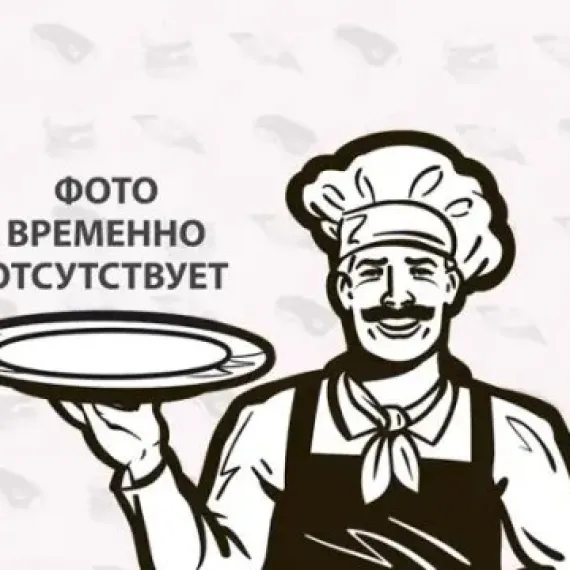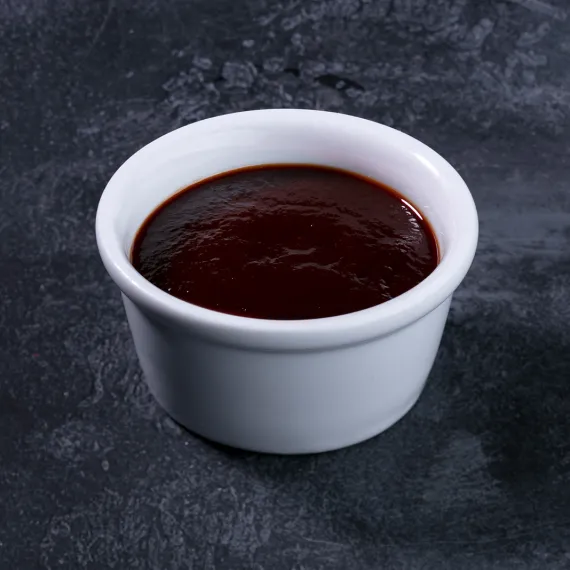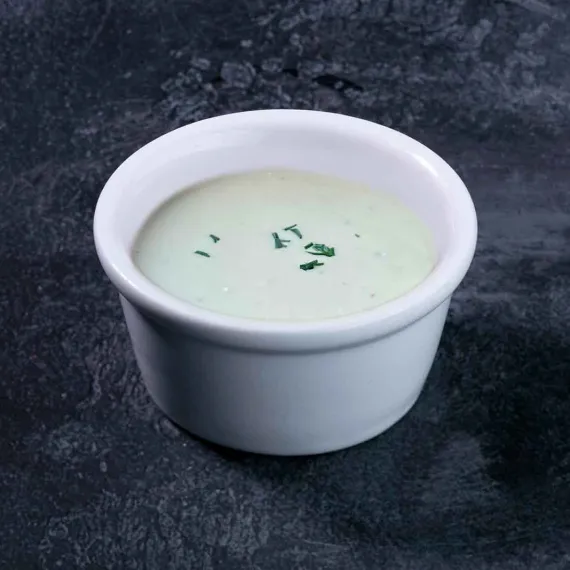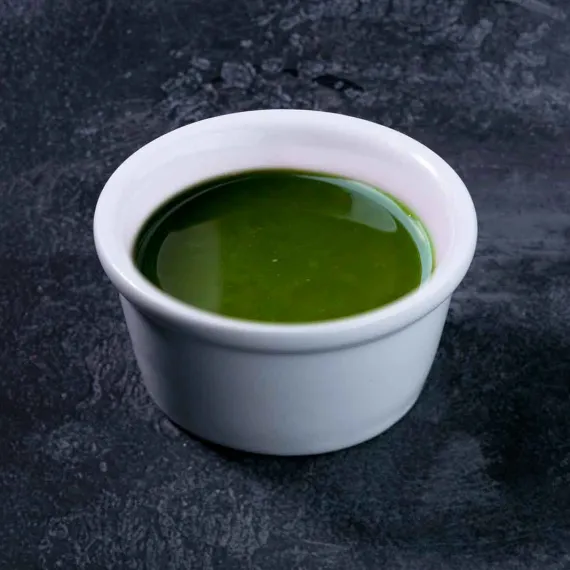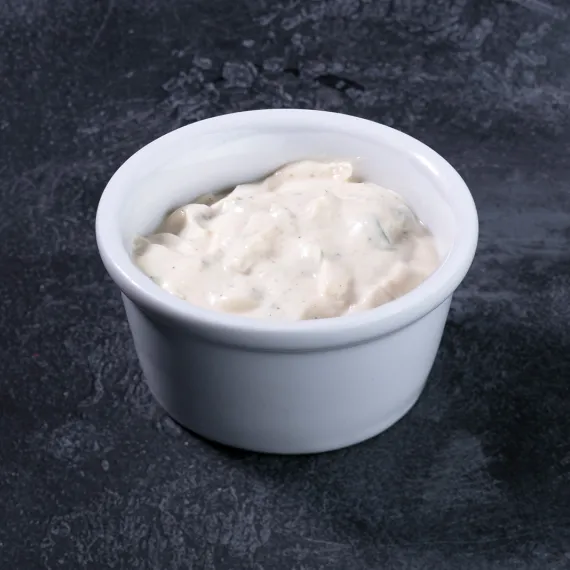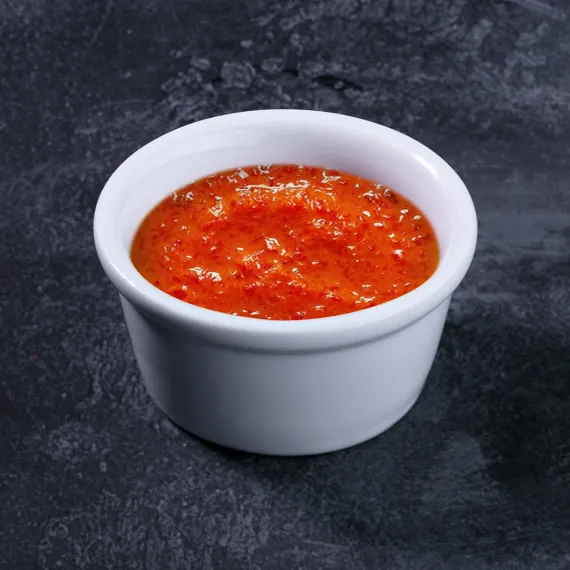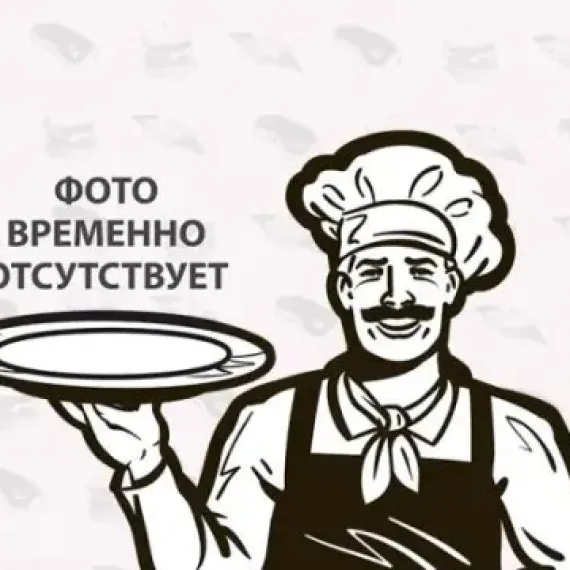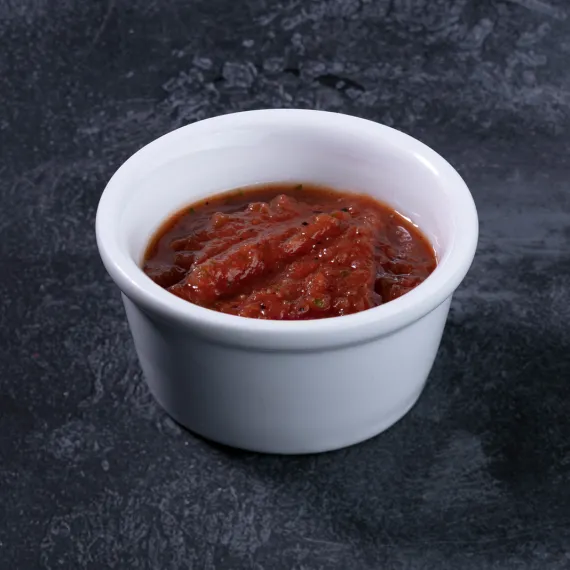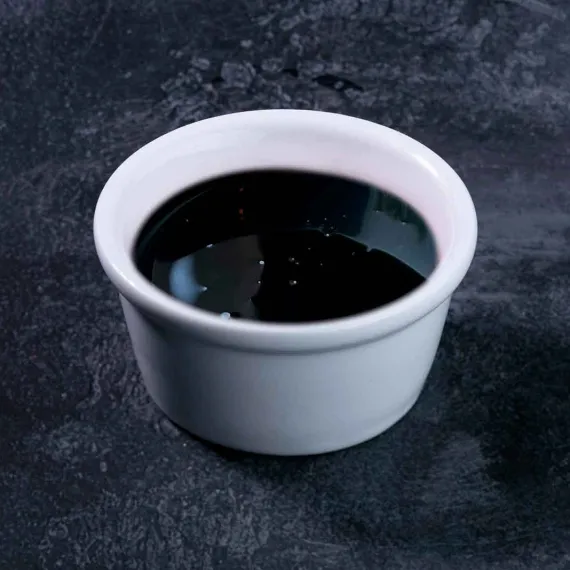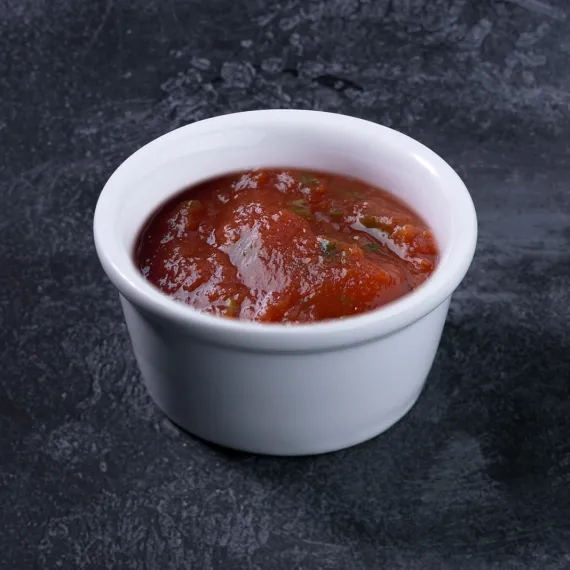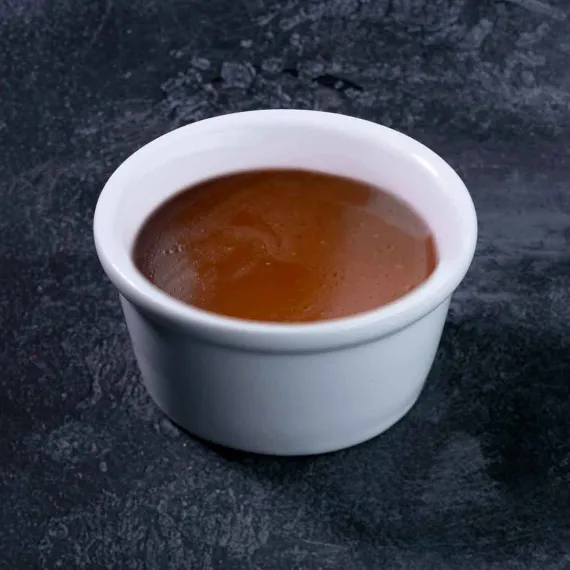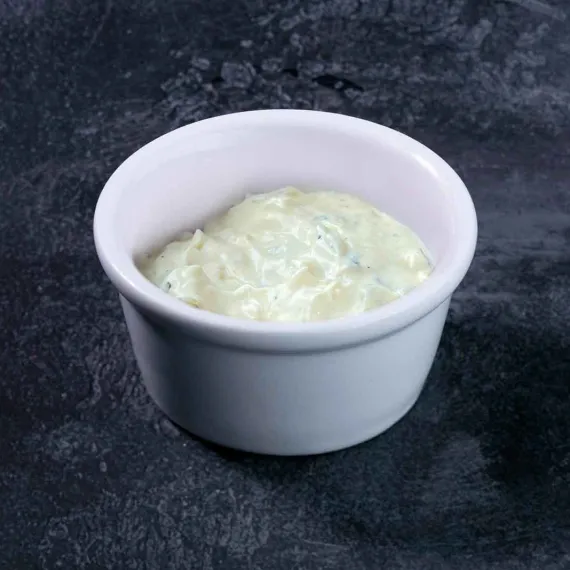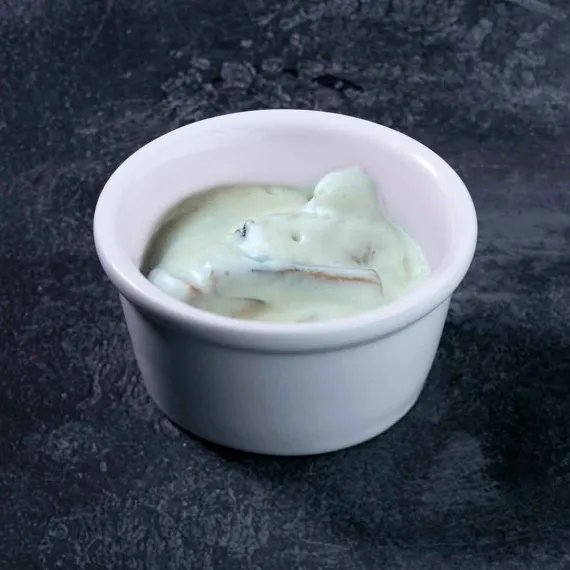 Beverages delivery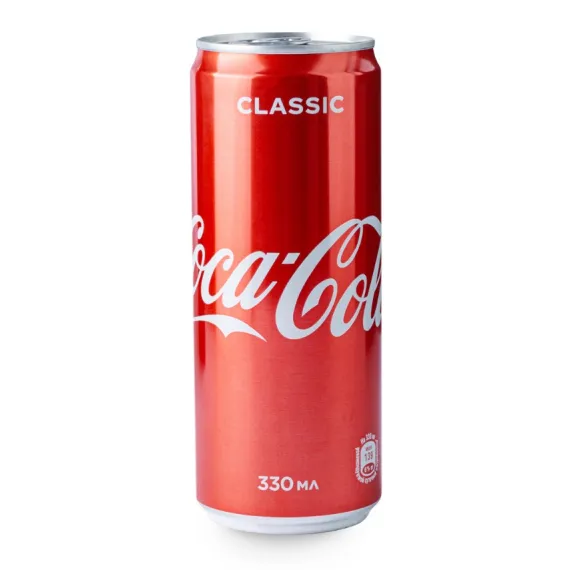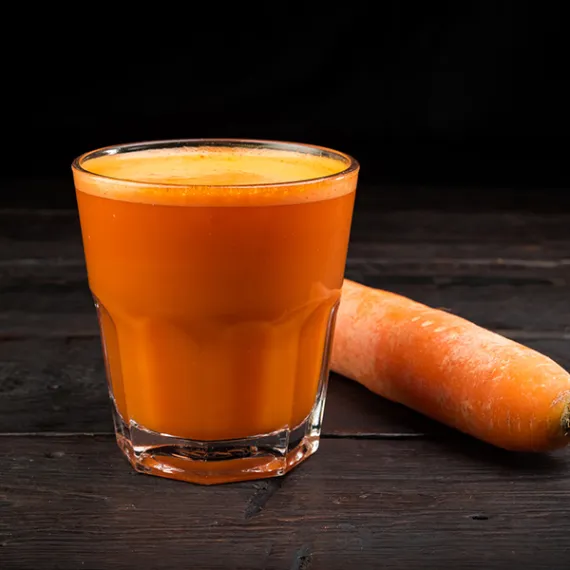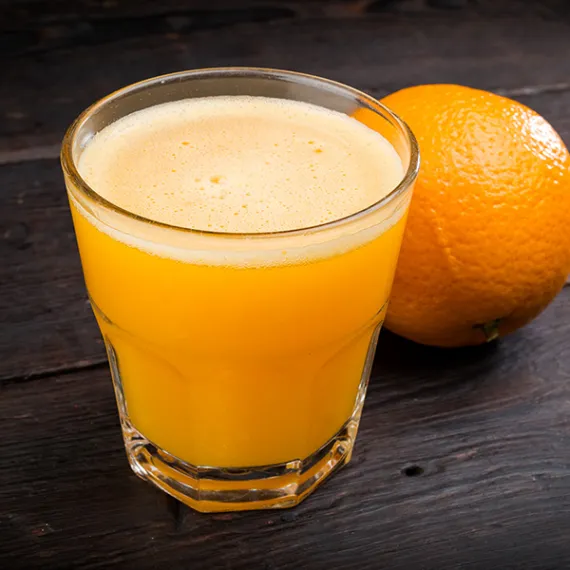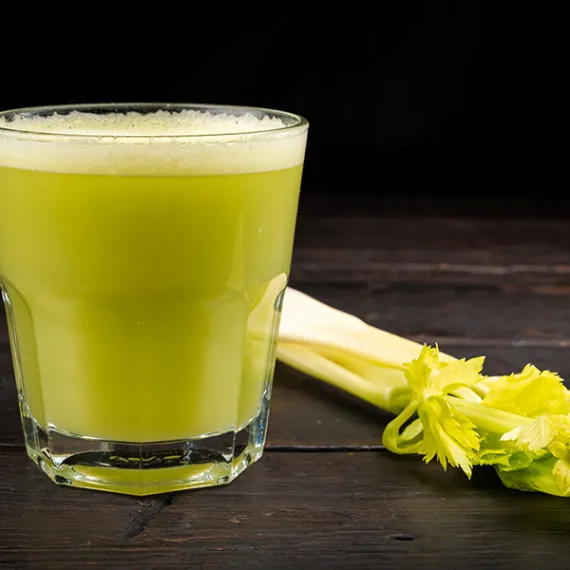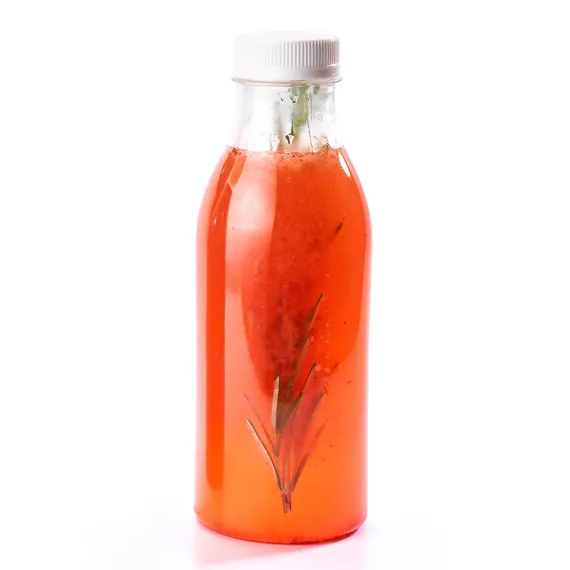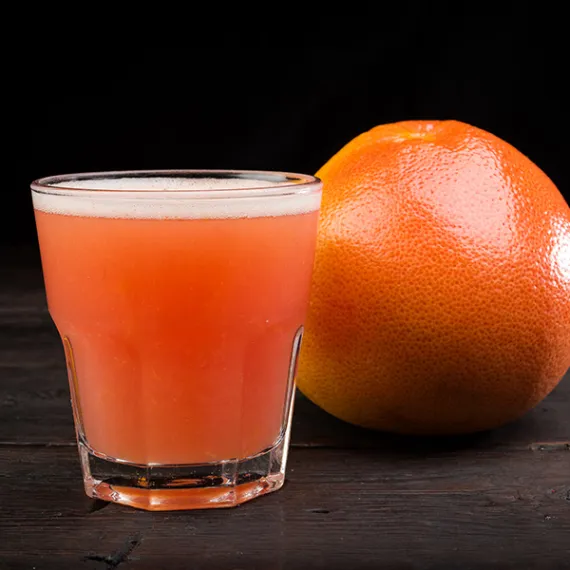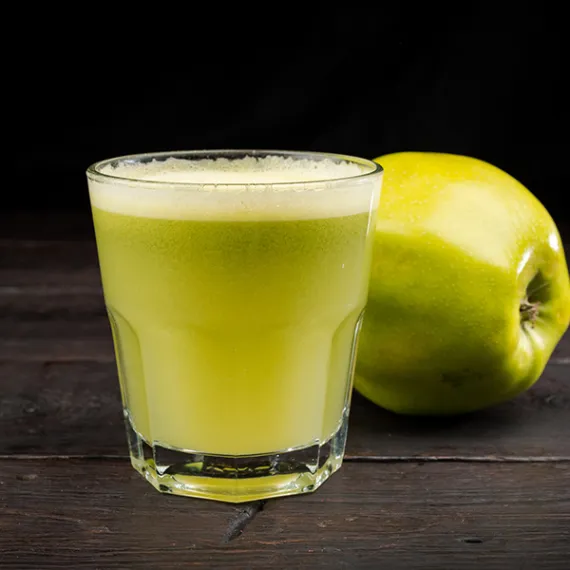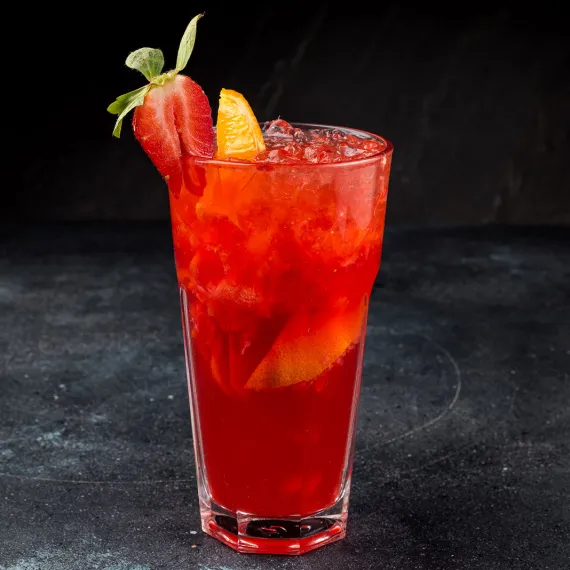 Tangerine & Strawberry Lemonade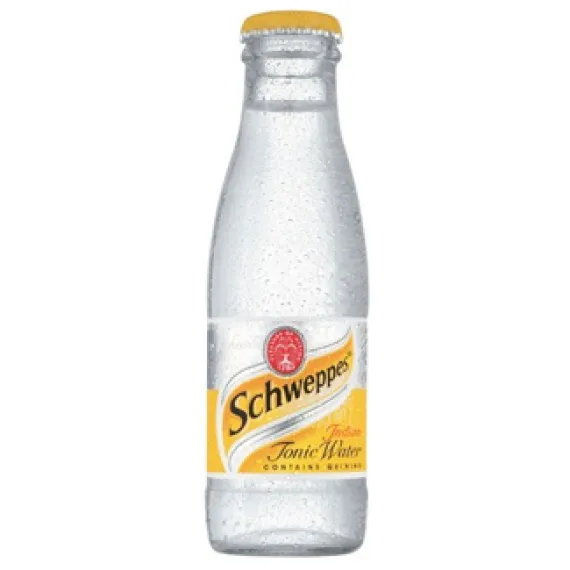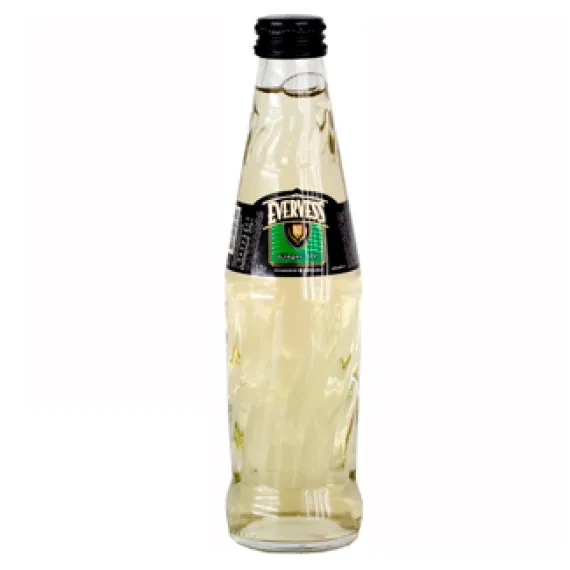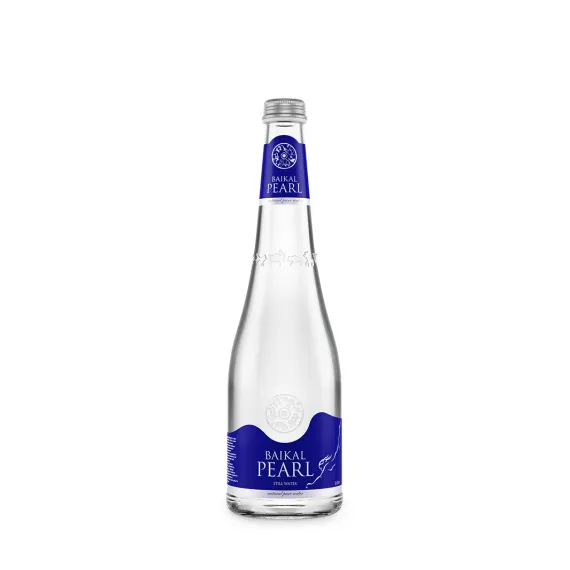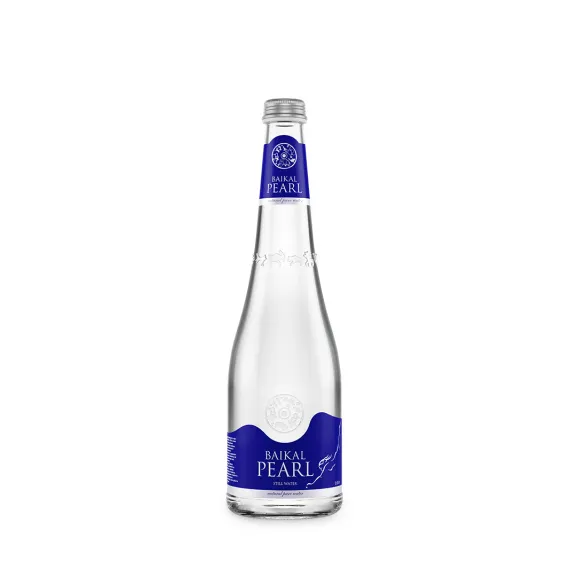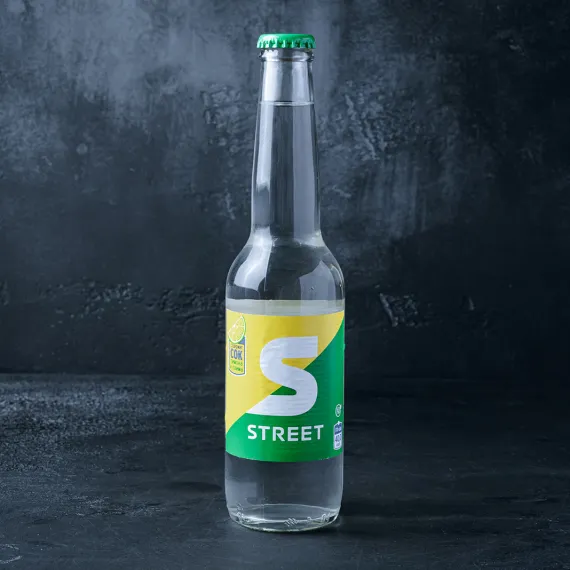 BBQ
Everything you need for a country party: three kinds of barbecue, an assortment of sausages, beef & burger crab cutlets & freshly baked buns. BBQ pre-order in 48 hours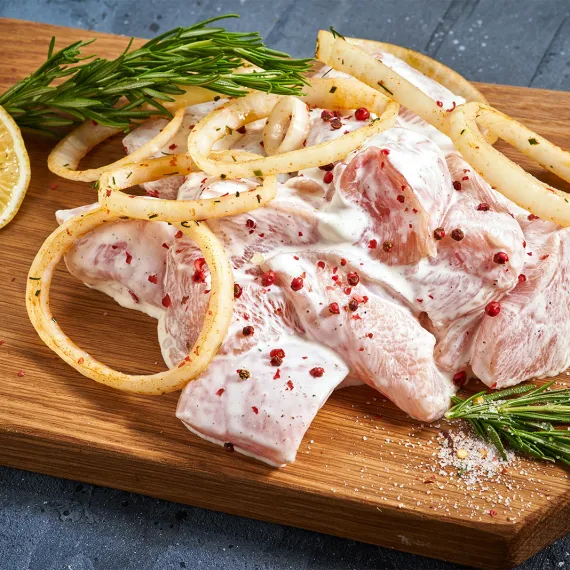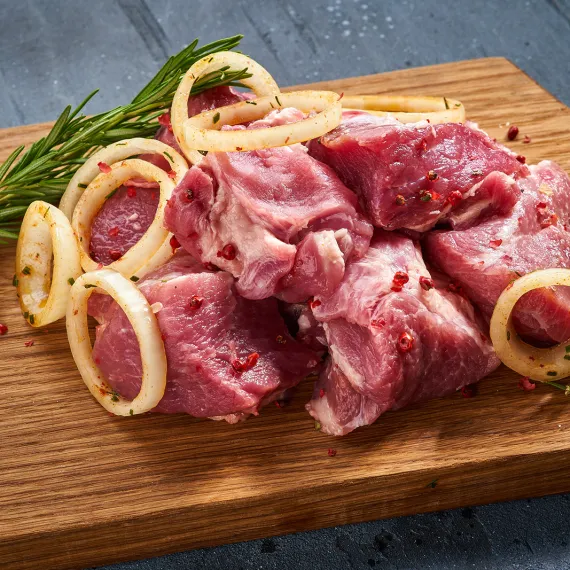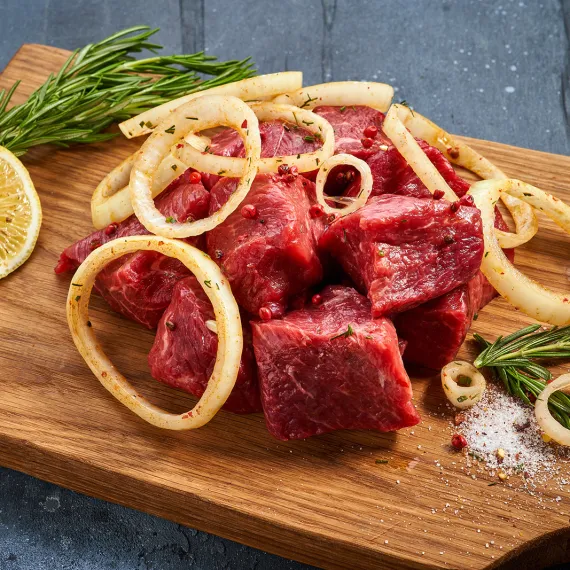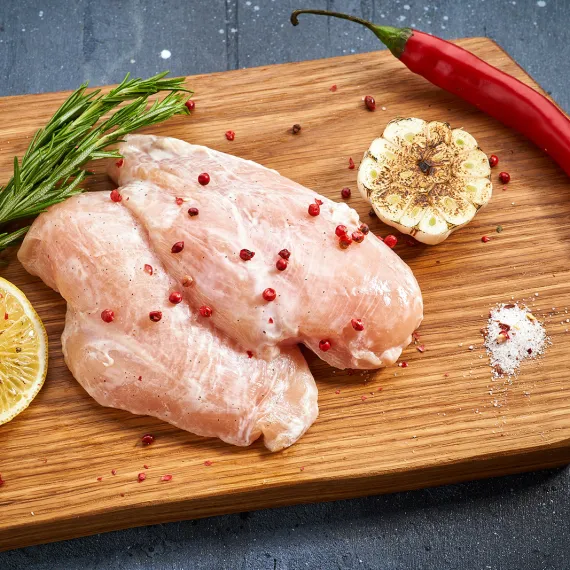 Chicken breast marinated in yoghurt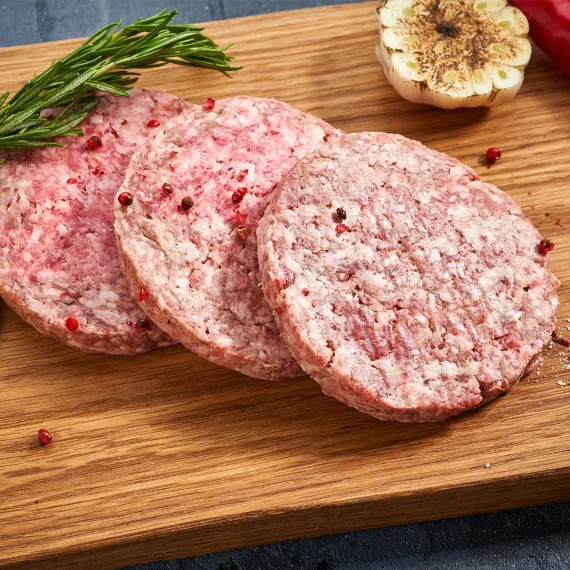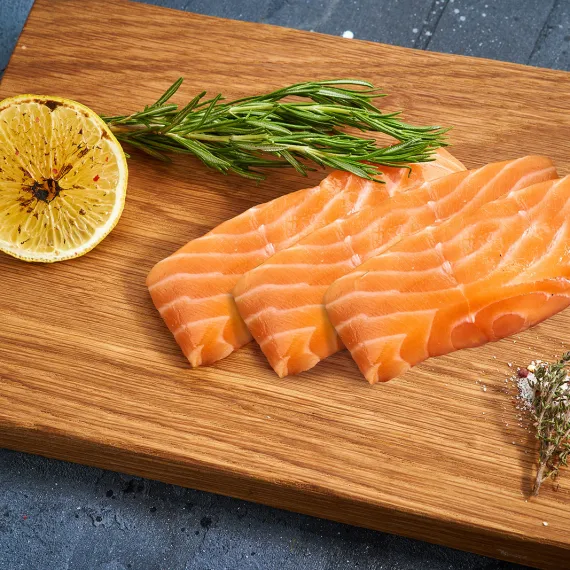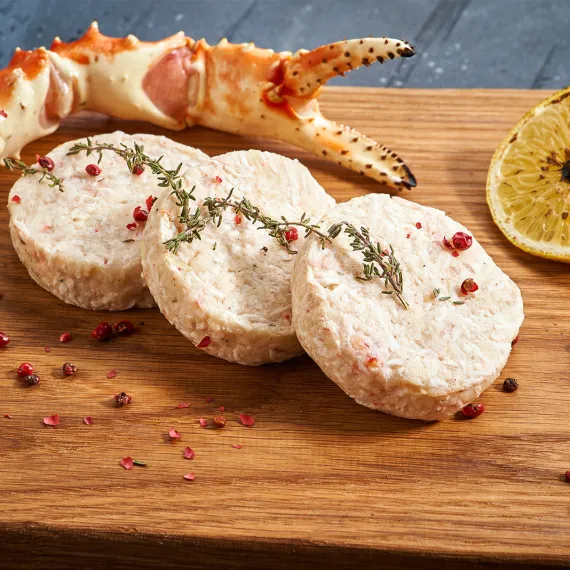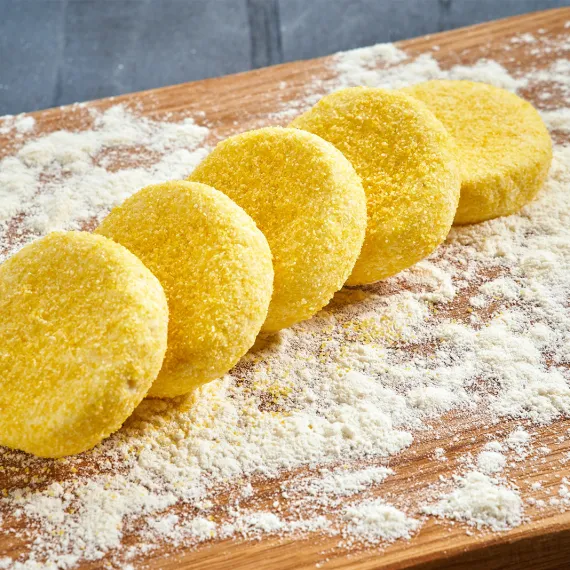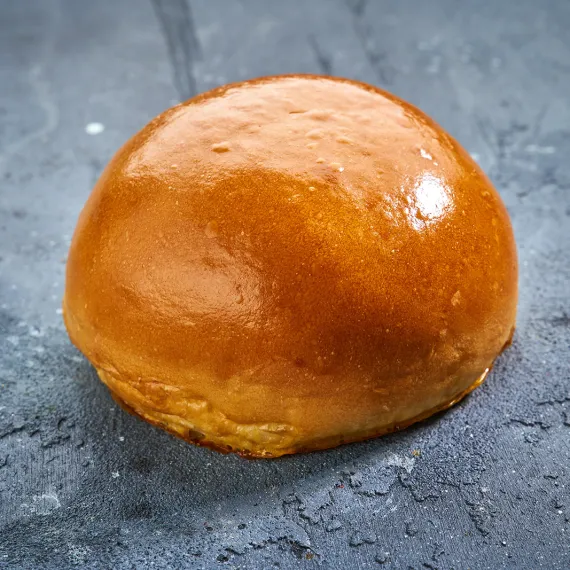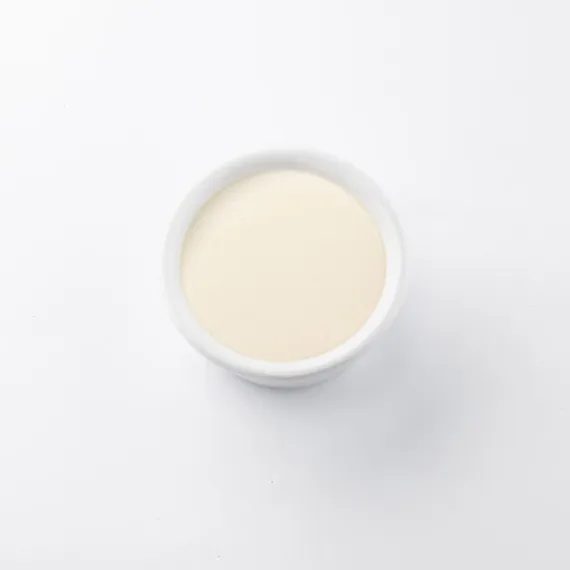 Creamy Parmesan cream sauce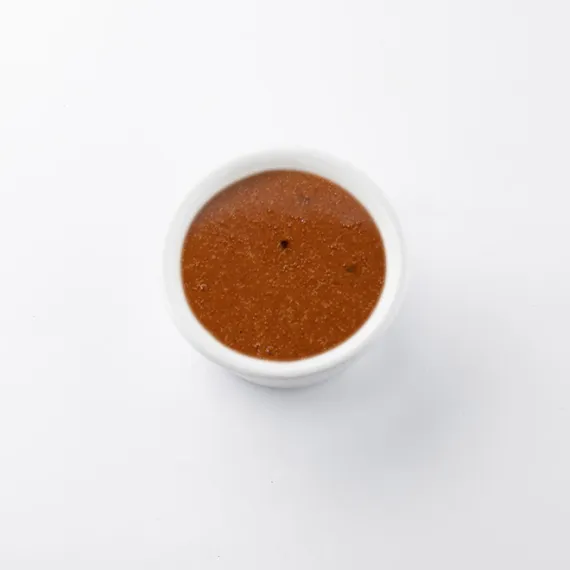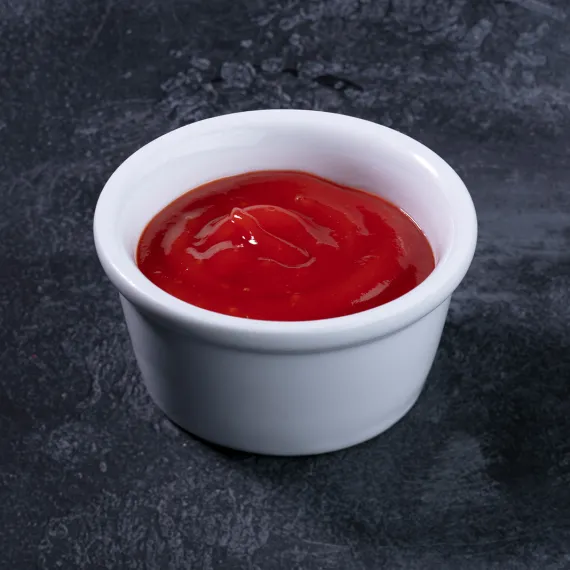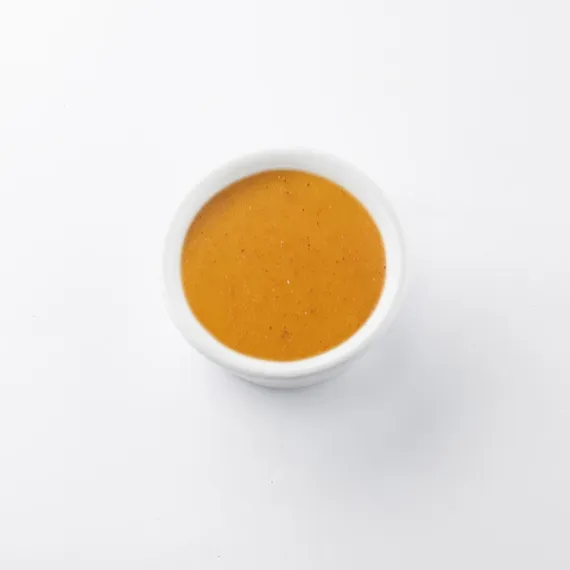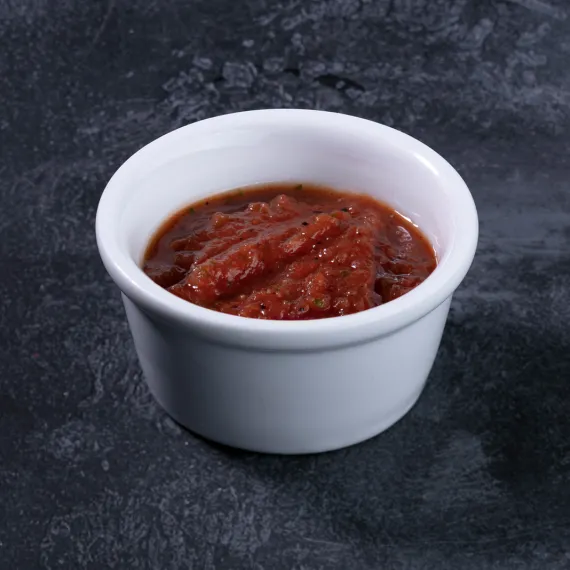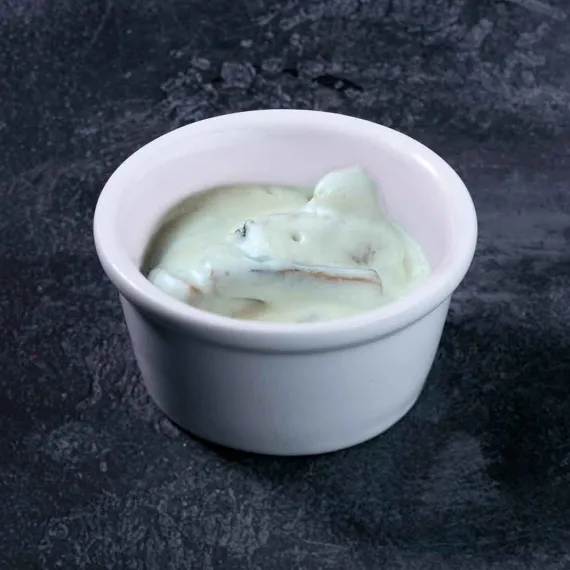 Creamy boletus mushroom sauce